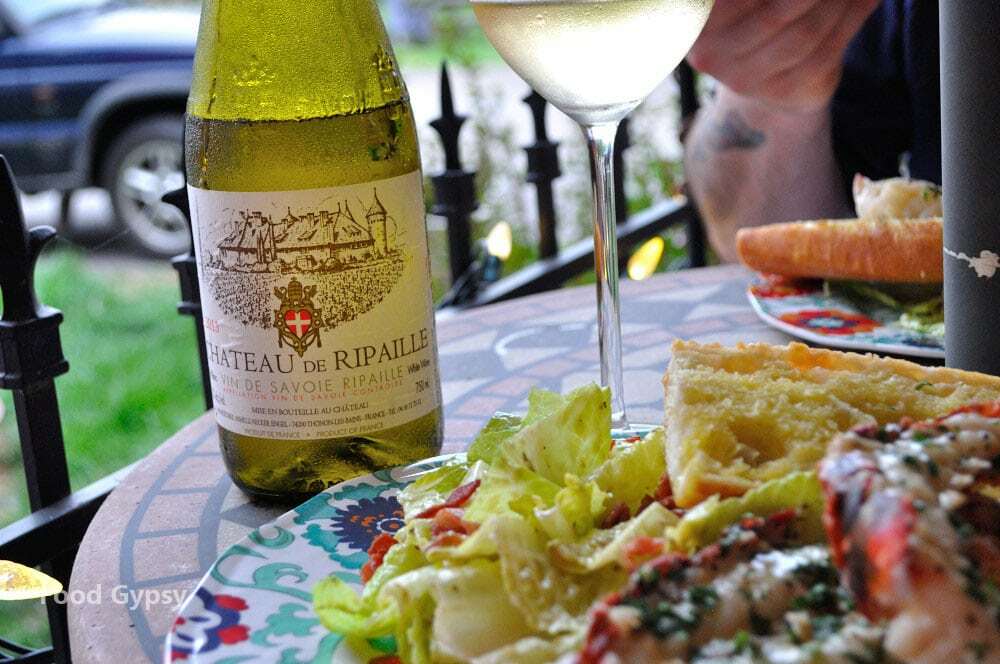 Light and fresh, Chateau De Ripaille 2013 is the perfect summer white. Dry, with a hint of acidity, it backs seafood with ease and cleanses your palate for more.
This is a wine that drinks best after being open for an hour or so sitting, cork out, in the fridge to chill. Without that breath, you will miss it's round, white and green notes. Pear, green apple and grass. I've heard this wine described in by some as 'boring'. I disagree, paired well, left to breathe and off-gas, Chateau De Ripaille is anything but boring. The harmony created against a buttery broiled lobster was, in a word: sublime.
This wine. Which pairing?
Dry enough to stand well against massive amounts of garlic (caesar salad, garlic toast and garlic drenched broiled lobster); it's cooler notes, courtesy of the northern climate of the French shores of Lake Geneva, marry extraordinarily well against seafood. With only 11.5% alcohol, Chateau De Ripaille is a solid opening wine with raw oysters, a plate of grilled vegetables, a beet salad or a shrimp based pasta heavy with lemon. Gypsy scorecard 88/100.
It looks pretty upscale, with the traditional Chateau style label complete with crest, and yet Chateau De Ripaille 2013 retails for a reasonable $17.70 (CAD) at our local wine store. Nothing we love more than a bottle of wine that wows us both, for under twenty bucks! Drink now or shelve it for two to three years for even fuller flavour.