Real food for real life, from my kitchen to yours.
Hi, I'm Cori Horton. Chef. Food Photographer. Culinary Blogger. Gypsy.
As the name suggests Food Gypsy is a culinary blog that explores recipes, ingredients and technique from the global kitchen. Cooking out of my (tiny) home kitchen in Aylmer, Quebec (just outside Ottawa), Food Gypsy is a tale of life and love. As a food professional, I spent five years as the solo operator small country inn in rural Nova Scotia and the last ten in catering and high-end food retail.
Originally from Vancouver, I've lived in Canada from coast to coast, spending a decade in radio and glass-walled offices before a move across the country to experience Atlantic shores. In 2010 I sold the big red house that was the Dragonfly Inn and set out on a journey of 30,000 miles that became Food Gypsy. The end of that "life from scratch" tour lead me to Le Cordon Bleu, Ottawa, where I learned to cook – with butter.
Drop a line, anytime. Rate a recipe. Add a comment on your favourites. I love hearing from you!
Cook well. Eat well. Live Well!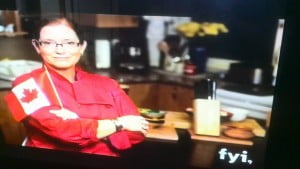 Some of my work has been featured in BBC History Magazine, Food Network Canada, and the National Post. I've appeared on local television morning shows, CTV Ottawa Morning Live, and Rogers Daytime. In 2013 I was invited to compete in the World Burger Championships, part of the World Food Championships, November 2013 in Las Vegas, Team Food Gypsy placed fifth overall in the burger category and was featured in the associated television series on FYI TV, which currently plays on Amazon Prime, Season 1, Episode 1.
Interested in working with Food Gypsy? Click on the 'Work With Me' tab. There are so many ways we can work together, all of them DELICIOUS!

A journey of taste, travel & global cuisine.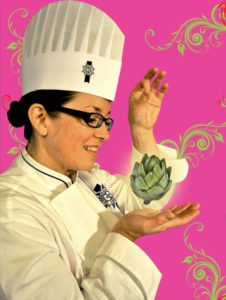 In my virtual kitchen, where you'll find solid recipes that won't let you down, pro tips to make cooking SO EASY.
Because cooking should be as enjoyable as eating.
Every recipe is the result of joyful research, extensive travels, and years in the pro kitchen. From traditional recipes to modern inspiration and travel-inspired favorites. More and more I focus on technique, to help take your cooking to the NEXT LEVEL. All the recipes you find here are kitchen-tested, for consistent results.
I'm always delighted to share the occasional tale worth telling because delicious living is about more than just recipes, you'll find the occasional life and food-related rambling under the 'slice of life' tab.
I try to be as Ocean Wise, Green Palm, Fair Trade, and as GMO-Free, Organic, free-range, humane, and local as possible – and so is this site. Making conscious choices today for a better world tomorrow.
Now, Food Gypsy is complete with scalable recipes, metric conversion, and handy-dandy "jump to recipe" buttons. Great tools to make your experience here even better!
Descended Of Romani
On occasion, I get comments on the choice of the word "Gypsy" in my brand. It was carefully and purposely chosen; as an homage to my Romani heritage.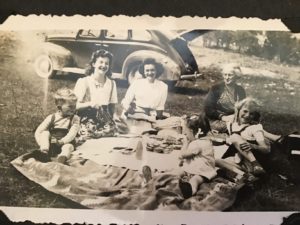 My Romani Great Grandmother (Rosalie Doe) immigrated to Canada from Austria in 1928. She was nineteen years old. She grew up traveling traditional family routes, primarily in Romania and Turkey. We've traced her arrival, by boat, to the port of Montreal along with her sister, before traveling across the country by train to Trail, BC.
She considered "Gypsy" the English word for her people. It's more of a misnomer than slag. Here it's used to celebrate what was once a forbidden part of my heritage.
There's nothing but respect for Romani here.