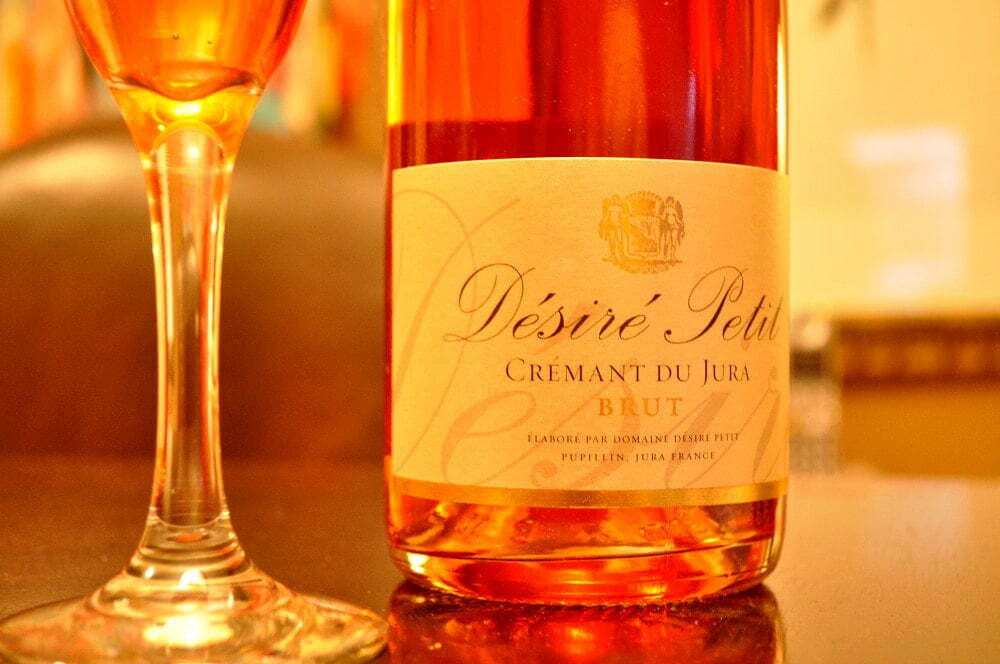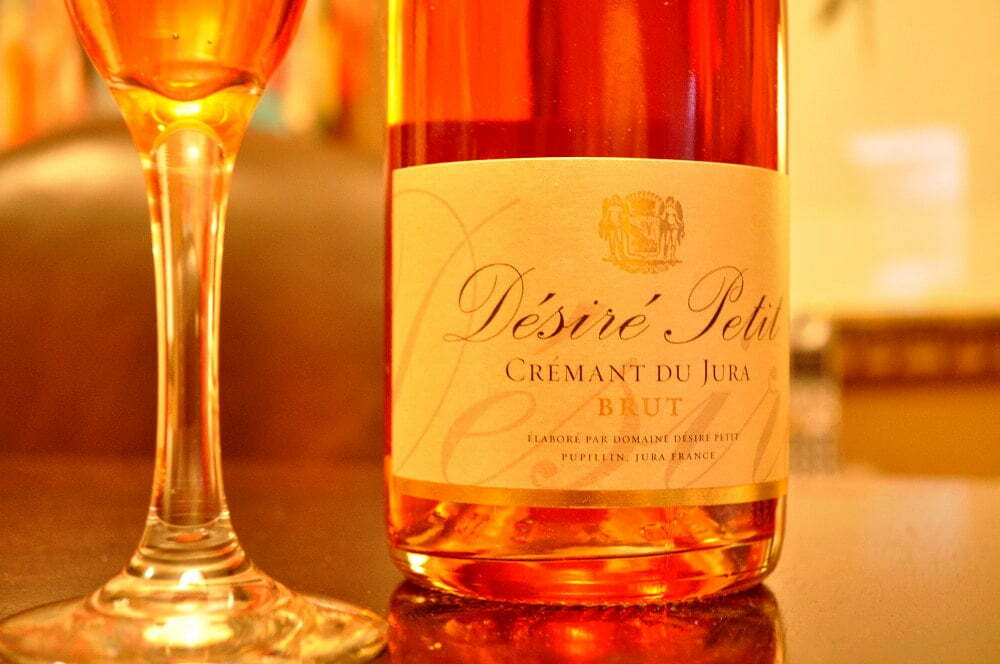 Domaine Désiré Petit Cremant du Jura Rosé Brute
Valentine's Day doth approacheth. Tell me fine Sir, have you procured an elixir to woo thine love? No? Best get thee to the liquor store, post haste, and grabeth thine-self some swanky bubbles! Might I suggest the delicate Domaine Désiré Petit Cremant du Jura Rosé Brute? It woos well.
On this Wino Wednesday we're featuring three wines that engage romance on every level, and nothing says romance like a popped cork and a blast of bubbles! Trust me. Let's start with the most budget-friendly of our brazen bubbles, Domaine Désiré Petit Cremant du Jura Rosé Brute. With it's delicate rose colour and feminine label, it is the whisper of romance that hangs in the air like a promise unspoken.
A sassy sparkling dry rosé hails from the French region of Jura, between Burgundy and Switzerland, the Désiré Petit Cremant du Jura is a wine built for romance that won't gut your wallet. Retailing in our region for between $27.95 and $22.95 (CAD) but seen south of the 49th parallel for as low as $15 (USD) this is a sound value for an evenly structured sparkling wine.
The structure here comes from the wine's solo grape varietal, Pinot Noir, who's tiny thin skinned fruit thrives in the cooler, limestone laden regions of France and makes for a smooth, creamy mousse. The bouquet of cranberry, red current and a whiff of raspberry open you to the light, fruity, flavour with an after bite of sour cherry that remains, lingering on your lips as you wait, open mouthed, to be kissed.
It is, after all, a French wine.
Dormain Désiré Petit Cremant du Jura Rosé Brute, Gypsy Scorecard 85/100. A wine that endorses a romantic evening and opens a meal nicely. Try it against a soft cheese, a salad dressed in a sharp raspberry vinaigrette, light pasta and rice dishes or a simple herb basted grilled fish or shrimp starter.
Here's to romance on any budget.