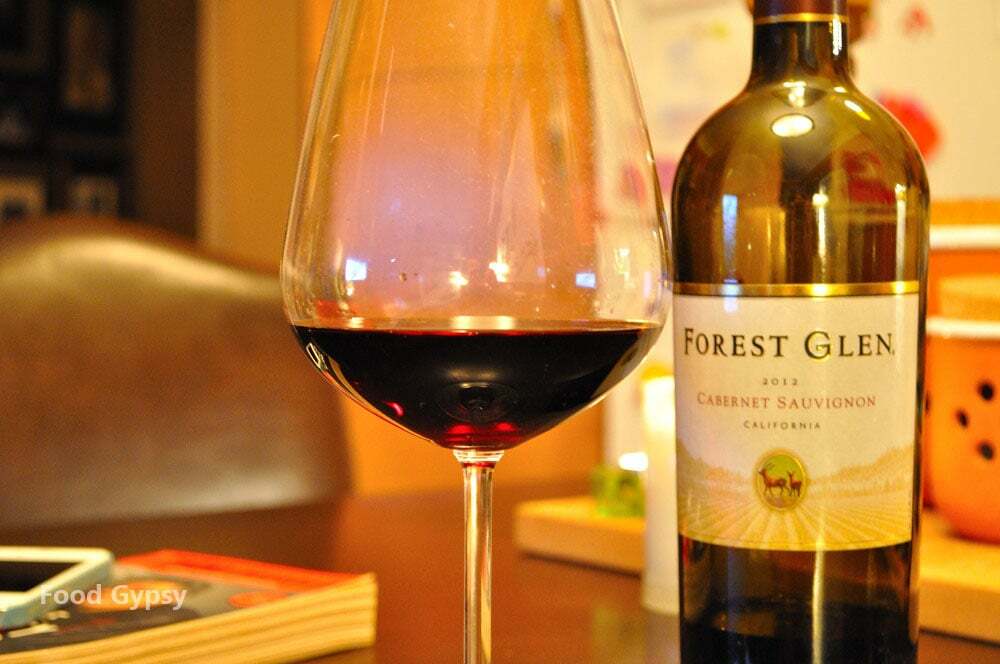 Forest Glen Cabernet Sauvignon 2012 and a Good Read
Forest Glen Cabernet Sauvignon 2012, a dry, fresh woodsy red with big juicy fruit flavour, sure to please your palate and expand your mind.
Confession: I read sauced. Not wasted, one-eye-blind-drunk, but pleasantly buzzed, affably pissed, if you will. Though my retention may be somewhat impaired, I often find some writers read best this way. Take Hemingway for instance, Old Man and The Sea reads more deeply visceral after several mojitos. Passages once esoteric and morbid become profound philosophy, laced with sadness. I figure if rum was good enough for Papa, it's good enough for me.
"Fish," he said softly, aloud, "I'll stay with you until I am dead." ~ Ernest Hemingway, The Old Man and the Sea
The same rings true for Anthony Bourdain, I refuse to read him without a beverage at hand. Preferably something worthy of Tony's palate, yet still within my budget. I know I've read The Nasty Bits: Collected Varietal Cuts, Useable Trim, Scraps, and Bone before. I vividly remember turning the pages and laughing out loud at his candor and complete lack of giving a single crap what anyone thinks, but I cannot for the life of me recall the prose. With the exception of a few scattered passages about the horrors of well done steaks, a Vegas debacle involving copious quantities of alcohol and feverish gambling and some vague memory about the imprint of travel on one's soul. Clearly this makes a case to dust it off and read it again, doused in a good Cab Sauv, in hopes of deeper cranial penetration.
The Better The Wine, The Better The Read
Forest Glen Cabernet Sauvignon 2012 proved a fine companion in this effort. Refreshingly acidic, simple and understated, this is a wine that builds as it breathes. Flavour notes of blackberry and cherry, a touch of tobacco and finish of of cedar make it a wine that needs very little accompaniment.
What's not to like about this Sonoma coast beauty? A cabernet sauvignon blend with the backing of petite sirah, zinfandel and something the wine maker calls 'mixed reds', it's a solid drinking wine. Even more appealing that it's just $21 (CAD) with an alcohol content of 13.5% and a host of metals to back up its many favorable reviews. On the Gypsy Scorecard I give it 89/100.
Pair Forest Glen Cabernet Sauvignon 2012 with red meat, and lots of it; braised beef, seared duck magret, grilled steak, lamb stew, ribs, venison or veal. If I were to hazard a guess, I'd say it might sidle up well against a decent tattare or beef heart, perhaps a good upper east side hot dog… as well as classic Bourdain.
"For their own good, vegetarians should never be allowed near fine beers and ales. It will only make them loud and belligerent, and they lack the physical strength and aggressive nature to back up any drunken assertions." ~ Anthony Bourdain, The Nasty Bits: Collected Varietal Cuts, Useable Trim, Scraps, and Bones
I wonder if the same holds true for wine? This may lead to further study. Until then, we drink.