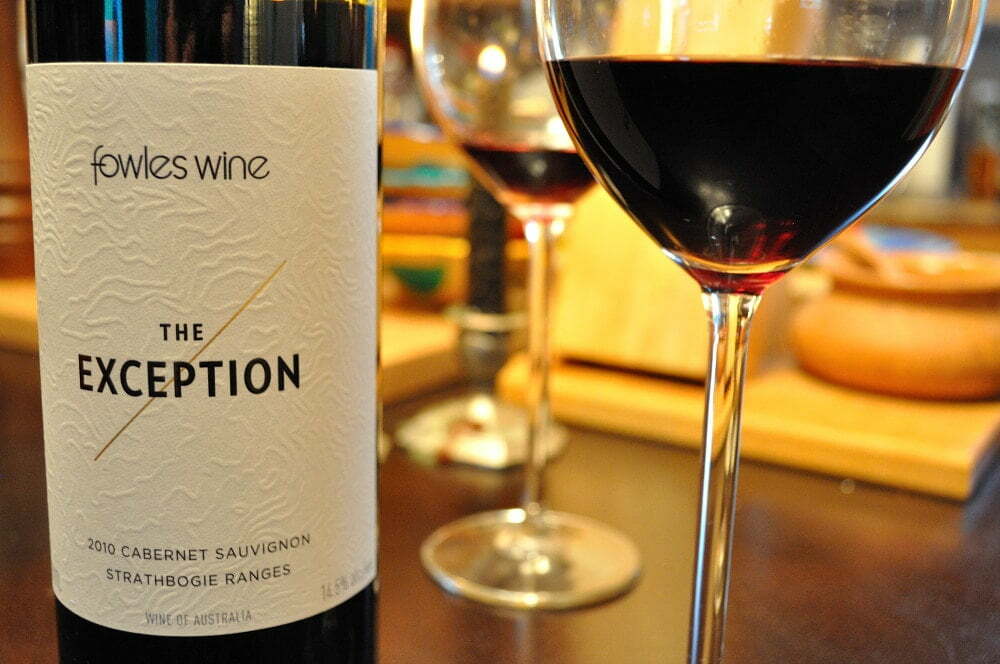 Fowles Wine The Exception 2010
Once you've had The Rule, you must try Fowles Wine The Exception 2010 for that big, ripe taste of Australian sun.
One of the little side benefits of penning the odd post about wine is the rare opportunity to meet the people who craft it. They are frequently eclectic, often eccentric, and always passionate about the art, science and marketing of their life's work. This spring we had the chance to chat with Matt Fowles as he showcased his wines at the Australian High Commission in Ottawa. What struck me the most about Matt was his genuine interest in engaging with everyone he met on a personal level. There wasn't a hint of snobbery or standoffish-ness about him. He appeared relaxed and in his element and he certainly knows his wines. That made him easy to like and his wines, were extraordinary.
Fowles Wines made a solid first impression because they were unlike anything we'd come to expect from Australian wines. Blends that surprised, bottle choices that were not the classic (or the most cost effective) choice but made sense to the winemaker, and (as it tuned out) benefited the wine. Fowles Wines The Rule Shiraz 2009 has the dubious honor of bringing the Chef in my life, a Burgundy born (self-confessed) wine-snob, back to the Land of Oz with his eyebrows up and his wallet out. Trust me, this was no easy task.
It's no wonder that when we happened upon a bottle of one of Fowles' premium labels in the end of the case bin (thus making it an affordable Friday night indulgence) we snapped up The Exception Cabernet Sauvingnon like a shot. It should be noted that even at full price (around $24.95 CAD) The Exception is a solid wine value. There are few wines that pack this much Cab Sauv punch into that modest a price tag.
A classic, rich, dark fruited wine, Fowles Wine The Exception Cabernet Sauvingnon 2010 is complex and multi-layered. From it's opening notes of blackberry and dark plum, to the faint whiff of vanilla and the roundness of cassis at the back of the mouth. This is a powerful, yet smooth bottle of wine and a terrific pairing with a great steak or rich, meaty winter stew. Gypsy Scorecard 92/100.
My pick on on this wet, cold day for your next exceptional (see what I did there) evening.