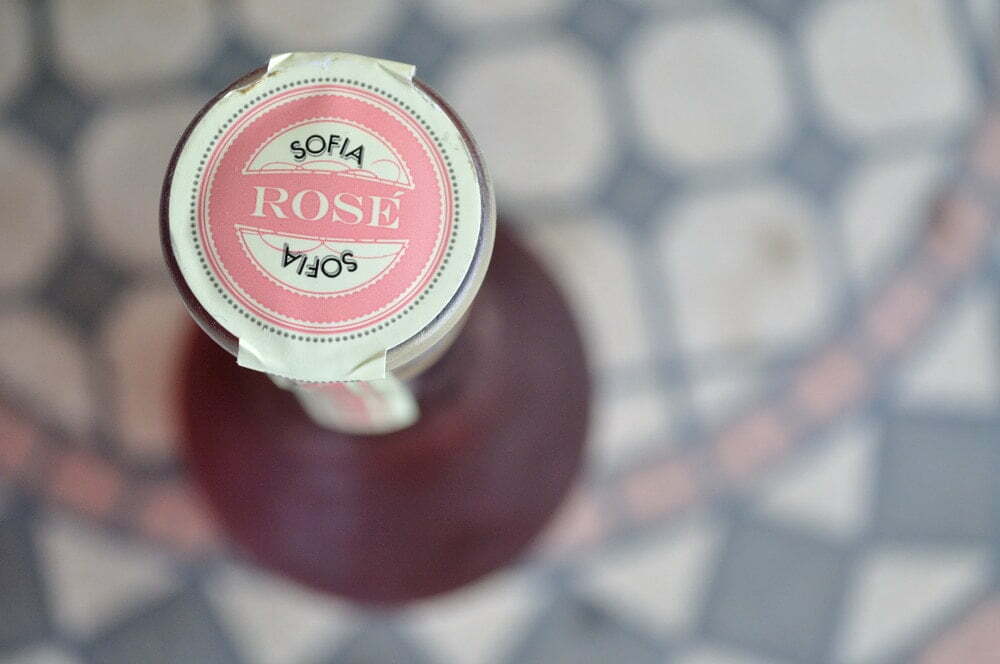 Francis Ford Coppola Sofia Rose 2013
Cherry, citrus, and floral notes define a wine that is at once feminine and crisp, and priced under twenty bucks. This summer try Francis Ford Coppola Sofia Rose 2013, this month's Wino Wednesday grape of choice.
A harmonious blend Monterey County grapes including a sun drenched Syrah (35%) paired with the shy, more subtle notes of Pinot Noir (65%) lends the 2013 Sofia Rose a clear, rose coloured hue. The nose bears hints of strawberries and pomegranate, but as a true rose you'll find it dry, slightly acidic and well balanced, never sweet. It drips with fruit, opening as it warms in your glass under your touch… raspberry, cherry, a whisper of grapefruit zest, the undertone of red current… then a trace of rose petal and lavender.
We love it as a starter, or afternoon wine, with small bites. Soak it in. Breathe it well, get your nose right in the glass and enjoy. Try it with a good creamy Brie or Camembert, preferably a triple cream. Also a good choice with a bit of spice, like a mild, nutty Thai curry, or pair it with your favorite selection of grilled vegetables or a sassy salmon steak.
Purchased for it's smooth, curvaceous bottle and delicate packaging, imagine my delight to find it completely drinkable. The perfect tribute to it's namesake, Sofia Coppola. Director. Creative. Well loved daughter.
A wine to celebrate over. A wine to take as a hostess gift to your next summer garden party. With a $19.95 price point, how can you go wrong? Francis Ford Coppola Sofia Rose 2013 rates 89/100 on the Gypsy Scorecard.
Chill well. Drink & be merry.