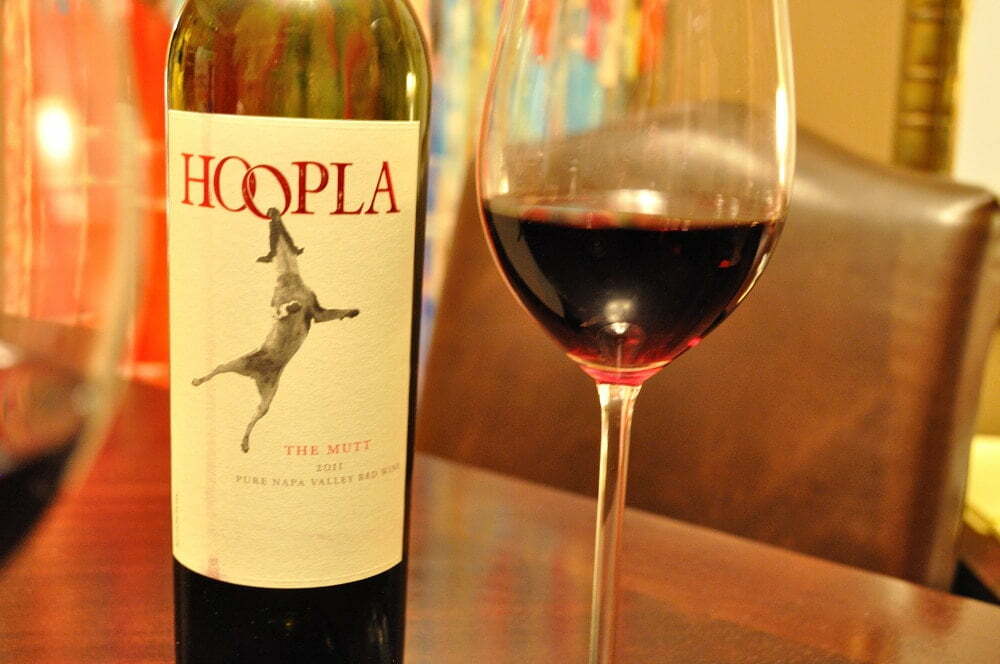 The very definition of fun, this is a wine for anyone with an appetite for life and LIVING. Hoopla The Mutt, 2012 another sun drenched Californian.
A red blend from Hoopla Wines that changes from year to year based on what grape grows best, The Mutt 2012 is a ripe 98% Cabernet Sauvignon and 2% Merlot for a medium bodied wine backed with red and black berry taste. Bright and sassy, The Mutt 2012 is an easy going wine, a casual pizza night wine that pairs just as easily with pasta, beef or chicken.
The finish is smooth and creamy and the nose hints of the summer fruit to come. At 14.7% it's could be great companion at a dinner party, and just as easily keep you company solo. Priced at $27.95 a bottle, Hoopla's The Mutt 2012 a solid value, it serves well. Gypsy Scorecard: 89/100.
Hoopla's origins hail from the terroir of Yountville, Oakville, and St. Helena within the Napa Valley region from a small boutique vineyard founded by father daughter team Spencer and Lindsay Hoopes. Their philosophy of wine rings true: focus on grapes not trends. This creates wines of enduring charm, quality and balance.
Confessions of the wine snob of the household, the Chef in my life fell for marketing, bringing this bottle home for it's label. He is rarely captivated by label art, and rolls his eyes as I stroll through the shelves like I'm at The Louvre. A longtime Jack Russel Terrier owner, he fell in love with the tenacity of 'Dante' the jumping Jack on the label. The self appointed boss, Dante is the canine companion to Spencer Hoopes and not studio art.
I love these people, and when I see it again, I'll have no trouble putting my money behind a little Hoopla again. Perhaps next, their white.