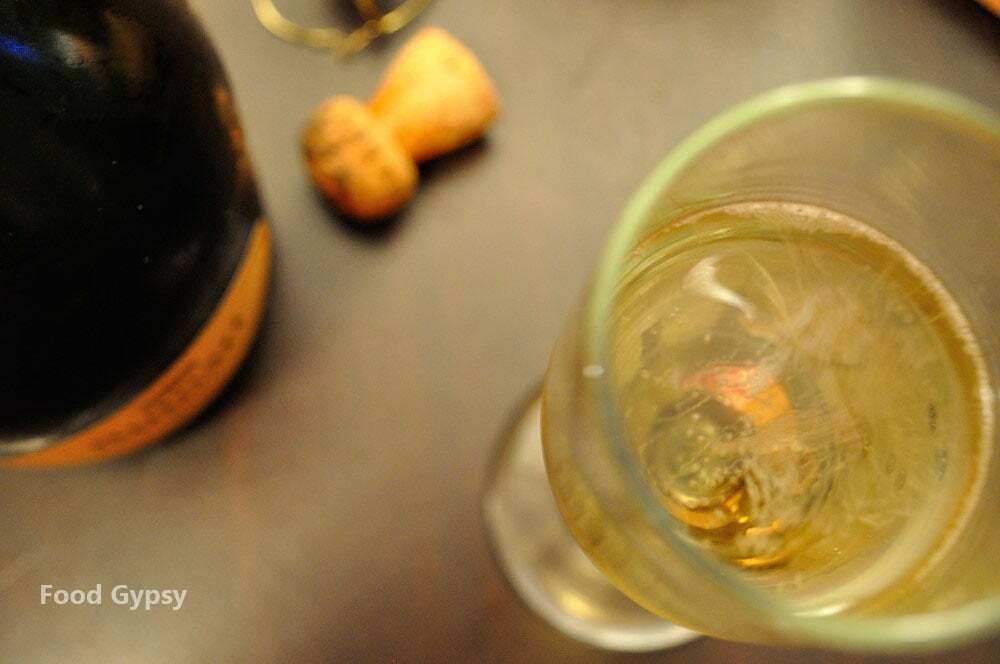 Ruinart Brut Champagne – The Humble Bubble
Despite being the oldest established house in France, Ruinart is likely a name you've never heard of, and yet it creates some of the finest champagne in the world. Our holiday indulgence was a bottle of Ruinart Brut Champagne (2007), that proved as graceful and extraordinary as any bouncing Bolly.
Champagne, and sparkling wine in general, is one of my favourite festive treats. I love the way it speaks in the glass; bubbles bursting and dancing. I love now the mousse foams (and often overflows!). And above all, I love the euphoria that sets in while drinking it. Champagne is responsible for some of my most majestic hangovers. (Hangovers of little regret, because… hello… champagne!) Also, a beverage you can consume with breakfast and everyone thinks you're a classy broad rather than a wine-soaked alcoholic.
Many of the great champagne houses the likes of Bollinger, Charles Heidsieck, Krug, Moet et Chandon, G.H. Mumm, Taittinger and Veuve Cliquot Ponsardin have spent considerable fortunes on advertising, product placement and PR, not so for Ruinart. Every bit as exclusive, it maintains a low profile despite the fact that, for many, Ruinart's top vintages rival (or succeed) many of the top names in the business. But chances are you've never heard of it. This a house built on hard-work and humility, preferring to spread its reputation through prestige rather than the courting of celebrity endorsements.
A Little Champagne History
The brand's spiritual father Dom Thierry Ruinart, uncle to founder Nicolas Ruinart, was a close friend to Dom Pérignon and the inspiration behind the creation of this house. Creating champagne exclusively since 1729, its famous Gallo-Roman chalk cellars in the city of Reims, are a UNESCO-classified historical monument. Every two years they host the finest sommeliers in Europe competing for the prestigious Trophée Ruinart.
Offering the most indulgent of champagne noses, with floral and yeast notes and a smooth, creamy mousse and a clear, straw-coloured hue. Ruinart Brut Champagne is composed of 60% chardonnay and 40% pinot noir for the perfect assemblage and balance. Dry and clean, with flavour notes of apple and pear and a delicate hazelnut finish, it has a fine, straight bead (the mark of a good champagne is in the bubble, or 'bead', the smaller and more regular, the better).
Retailing in my neck of the woods for around $79 (CAD), it's not exactly cheap, but honestly – worth every single penny. There's no bitterness or harshness in this champagne, it's pure, clean and delicious. Scoring a whopping 93/100 on the Gypsy Scorecard, Ruinart Brut Champagne marked a quiet Christmas eve with a celebratory bubble.
Ruinart Brut Champagne – an extraordinary way to celebrate LIFE!