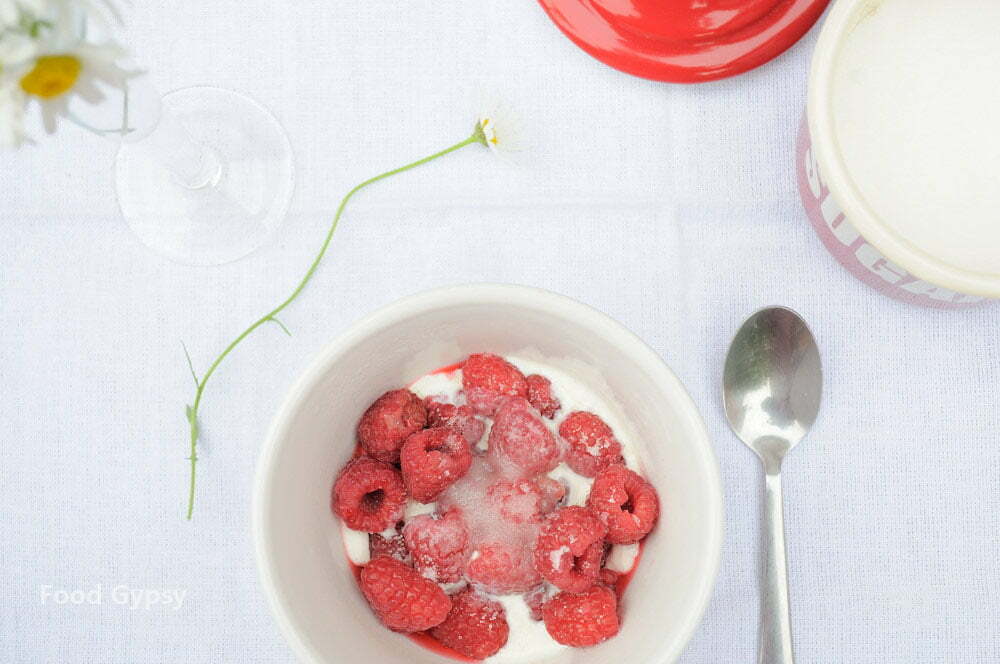 Raspberries and Cream – Summer in a Bowl
Ice cold cream, red, juicy berries and a light dusting of sugar. Raspberries and Cream is a bowl of pure summer sunshine.
Posting a piece on raspberries and cream is less of a recipe and more of a reminder of the simple pleasures of life. The fresh bounty of summer produce, draped in heavy cream and finished with sugar. This is the taste of childhood, summers at Grandma's house, days in the garden, evenings in the screened-in porch watching fireflies.
Some tastes need no complication. No fancy cakes and sauces, just a measure of humility and a splash of ease.