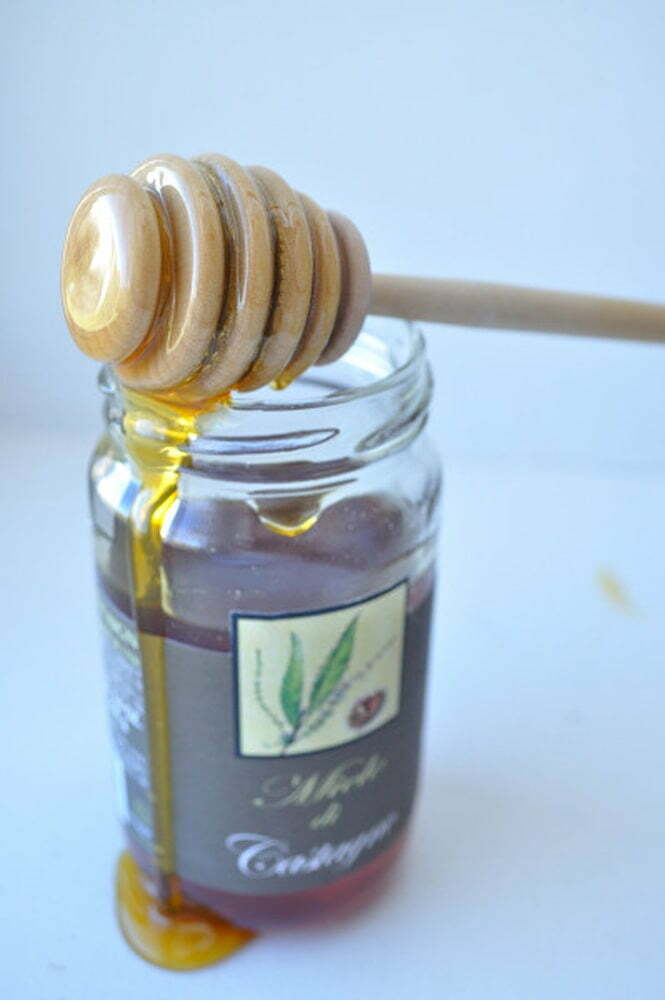 Chestnut Honey, Sweet Meets Smokey
A strong honey with a slightly bitter aftertaste and hints of leather and spice, Chestnut Honey is a new addition in the Gypsy Pantry.
With it's herbal aroma and a pungent bite, it resists crystallization due to it's high fructose levels, yet is not an overly sweet honey. Chestnut Honey offers a unique taste experience, with a lingering persistent flavour, if you appreciate deep, heavy honey this is a honey to watch for. It's high in mineral salts and pollen content, and thanks to the levels of tannin in the blossoms of the Sweet Chestnut tree, offers a distinct smokey nose.
I would classify this as a savory honey, and as I understand it, each jar has it's own characteristics.
The sweet chestnut tree (Castanea sativa) is common in Europe, and was once the prime source of nutrition in much for the rocky Mediterranean where grain is hard to grow. Bees feeding on it's nectar produce a distinct honey, with a dark, rich colour ranging from golden brown to nearly black and many rich shades of amber in between.
This jar hails from the hills of Italy, so I've been pairing it with ingredients one might find in that region; a sharp Parmigiano-Reggiano, a lean smoked prosciutto, adding a deep spicy, flavour and aroma. It would pair equally well with a creamy blue cheese and a nice, nutty old world bread loaded with sweet butter. Try it with pears, over a chestnut flour crepe filled with ricotta, or in your favorite black tea. I'm looking forward to baking with it, or even better, making a chestnut honeyed ice cream. At the moment my favorite use is with a good Greek or Turkish style yogurt and some toasted flax seed, for a simple breakfast with a complex layering of flavours.
This is a honey also prized for it's health benefits, because it's high in trace minerals, iron and vitamins B and C. Chestnut Honey is said to relieve fatigue, strengthen muscles, aid blood circulation and strengthen the immune system. It's high in antioxidants and anti-inflammatory properties. That's a lot of goodness in one little jar.
Where to find it: I often find health food stores to be an excellent source of honey varieties, this being imported and on the more expensive side ($15 for a 250 g/8.8 oz jar) I might recommend your favorite gourmet store. I found this gem in the deli section of my local Loblaw's Supermarket – you just never know where you might find a new taste adventure.
Chestnut honey has recently become a favorite hostess gift, something a little different to offer the food enthusiast. Here's to curiosity. Try something new, and wonderful.