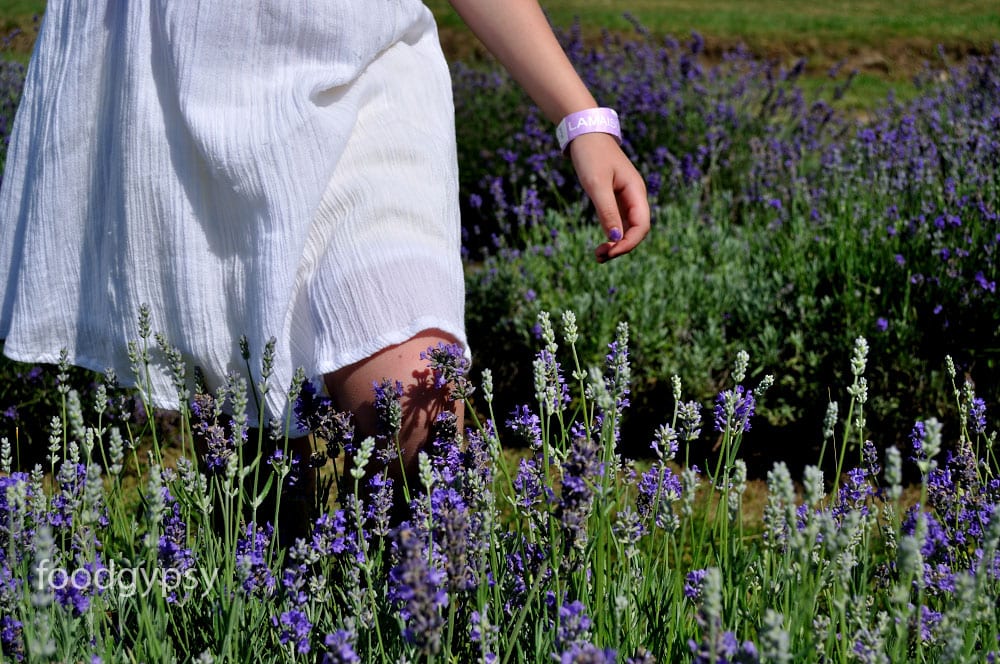 Nature Therapy at Quebec's La Maison Lavande
Located in Saint-Eustache, Quebec, a two-hour drive from Ottawa and a little over an hour from Montreal, La Maison Lavande is a true treasure. Acers of lavender, cultivated for their in-house perfumery and culinary usage, are yours to explore and enjoy!
As restrictions loosen and we begin to live again, many of us are feeling a deep need for connection. Connection to one another, to lives, once lived wherein we felt free and unrestricted, and a deeper connection to nature.
An afternoon at La Maison Lavande in full bloom… is a day trip that truly fuels ALL the senses.
The Colour Purple
The area of Saint-Joseph-du-Lac, Mirabel, Oka, and Saint-Eustache, Quebec – in Quebec's Eastern Townships – is one of our favourite foodie destinations. Peppered with artisanal offerings, spectacular orchards, distilleries, apiaries, and of course, Oka's famous cheese factory it's worth packing your cooler for the trip home!
This time of year nothing trumps the pure beauty of La Maison Lavande in blossom season! It is purple, on a grand scale.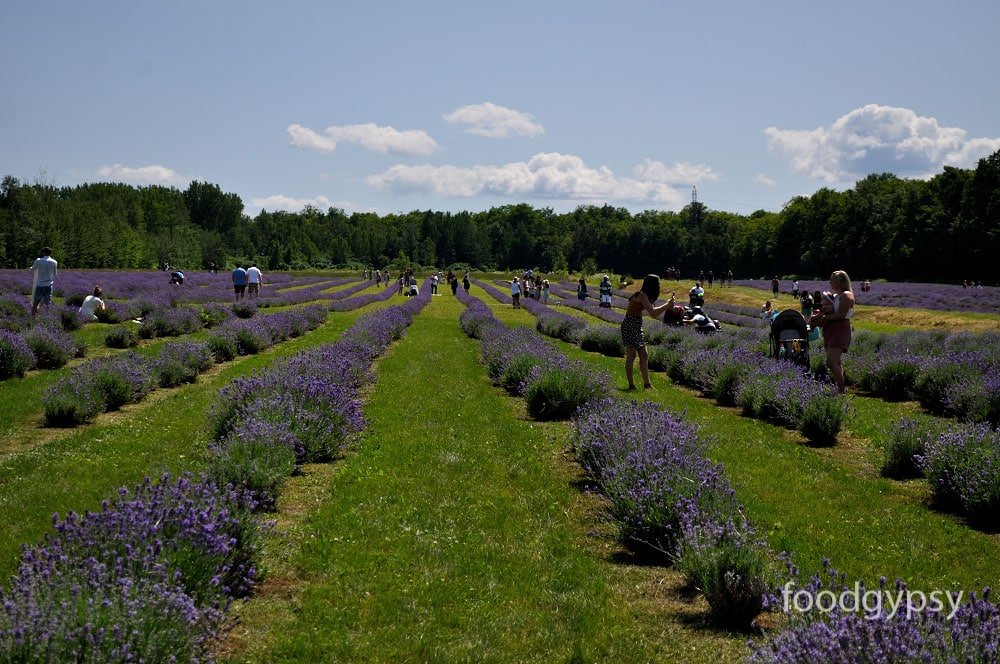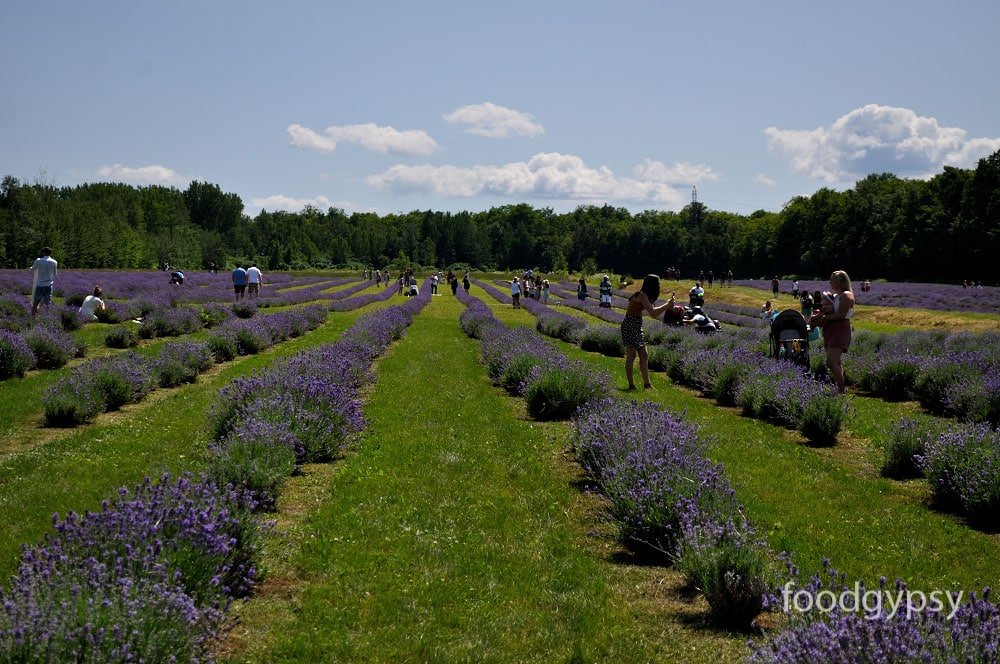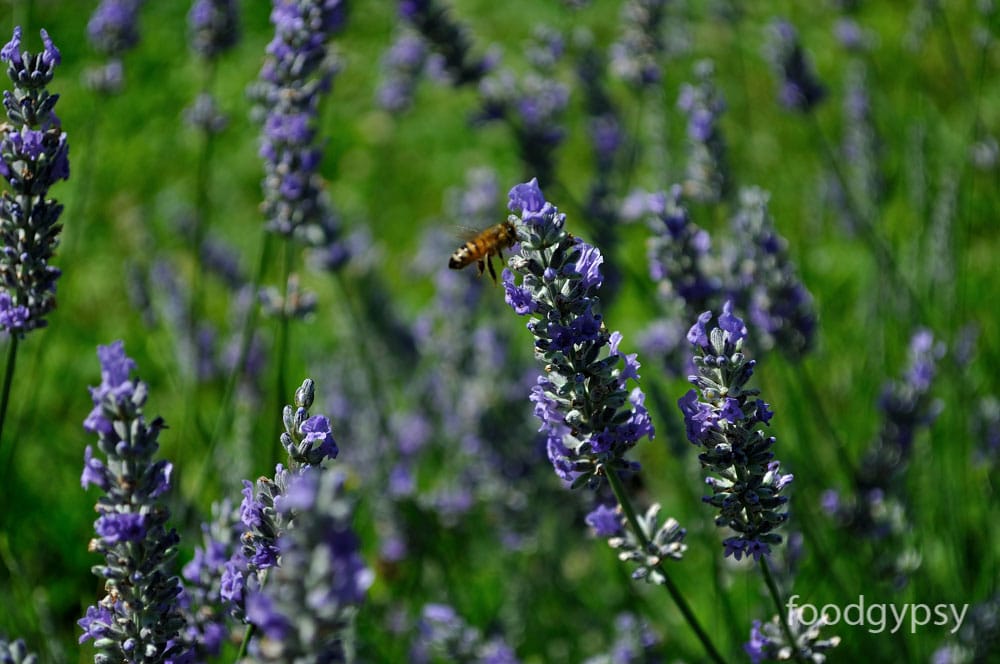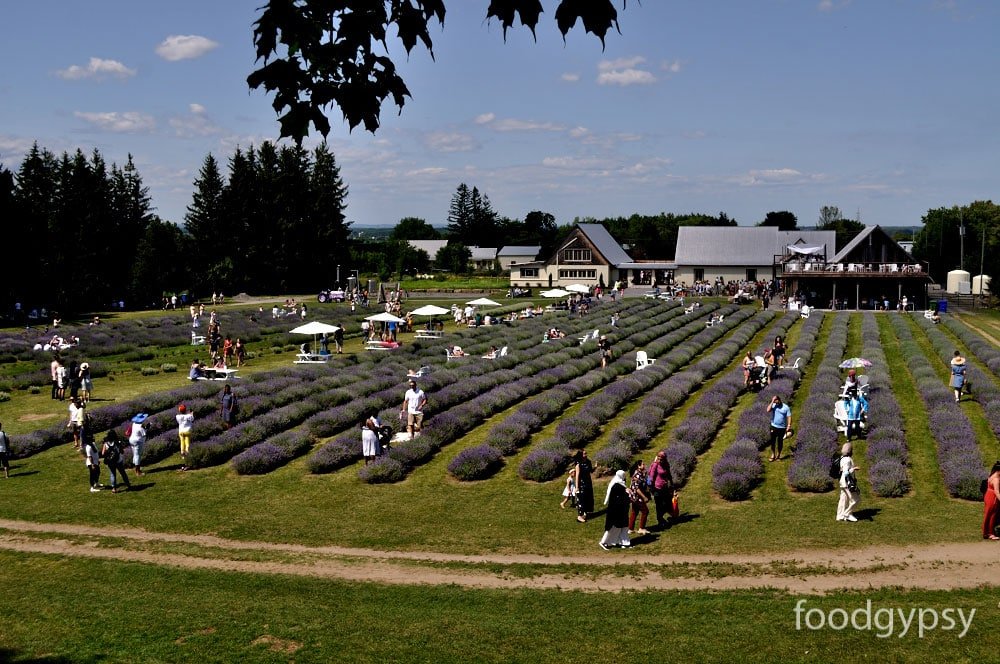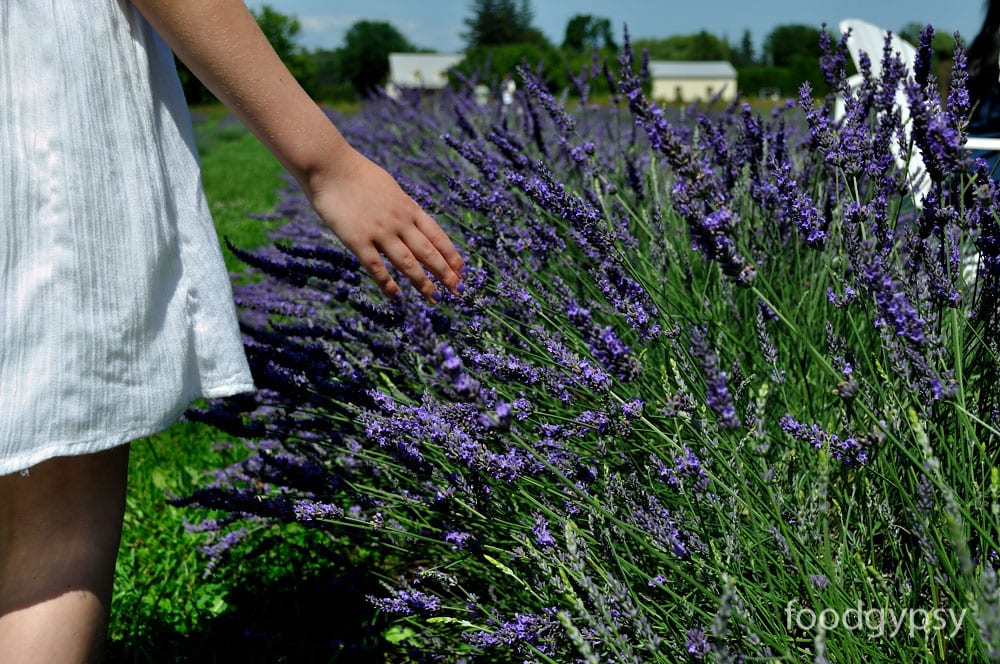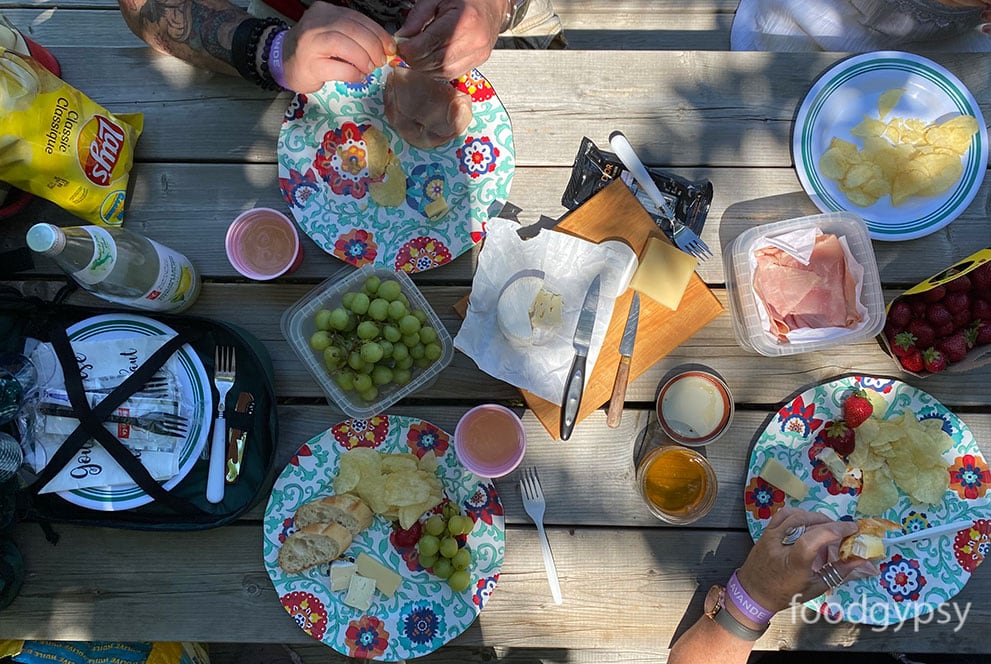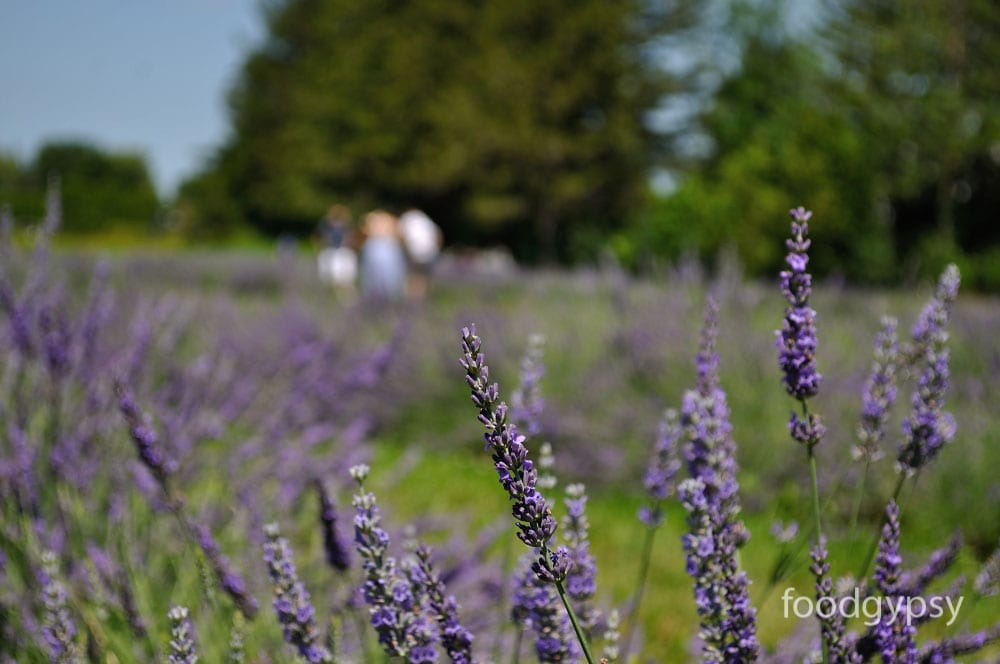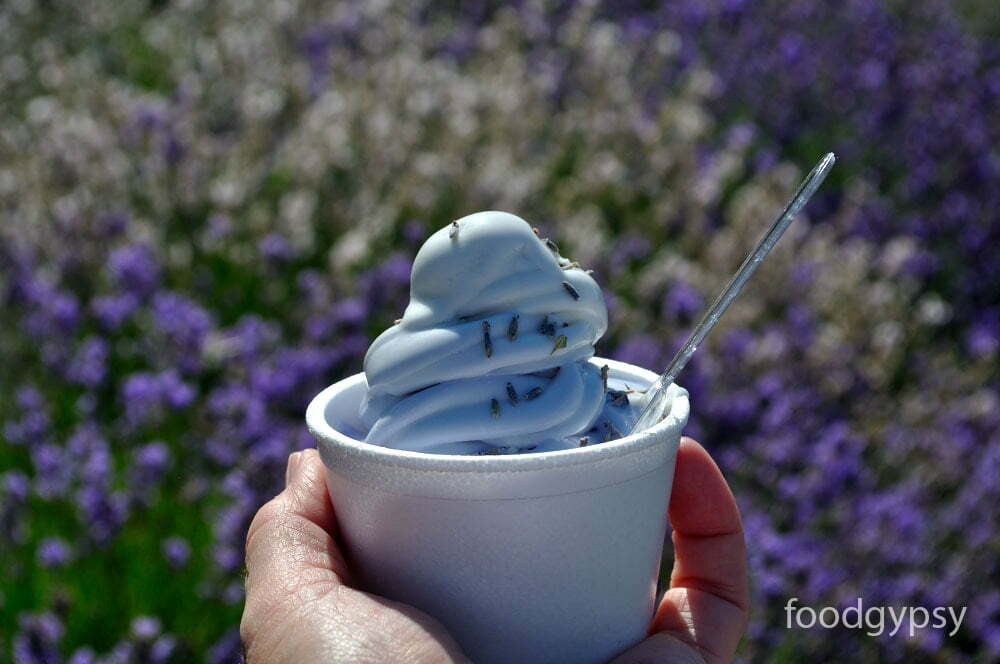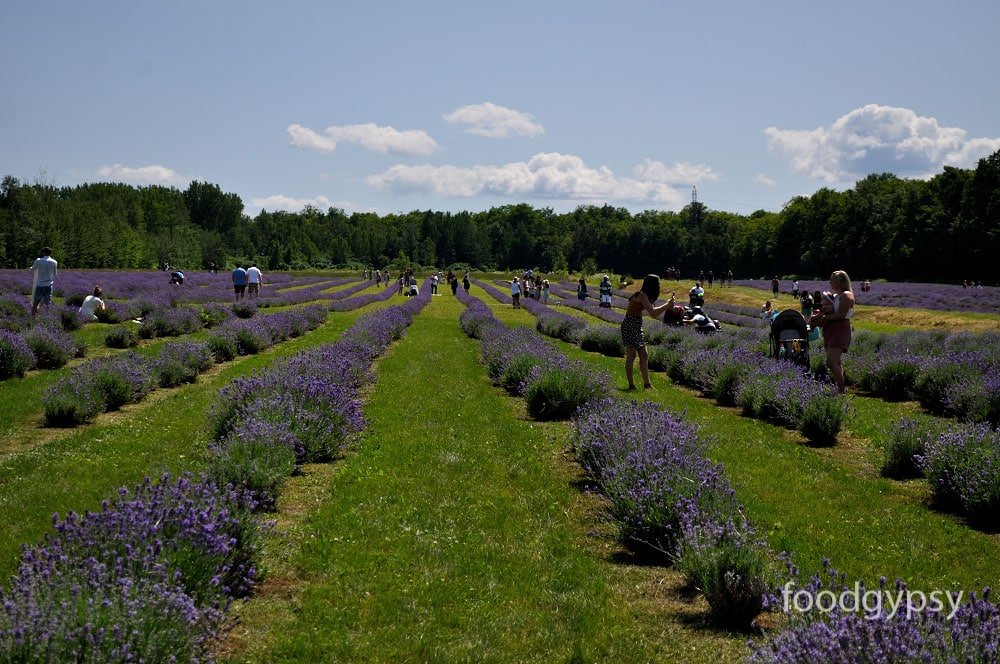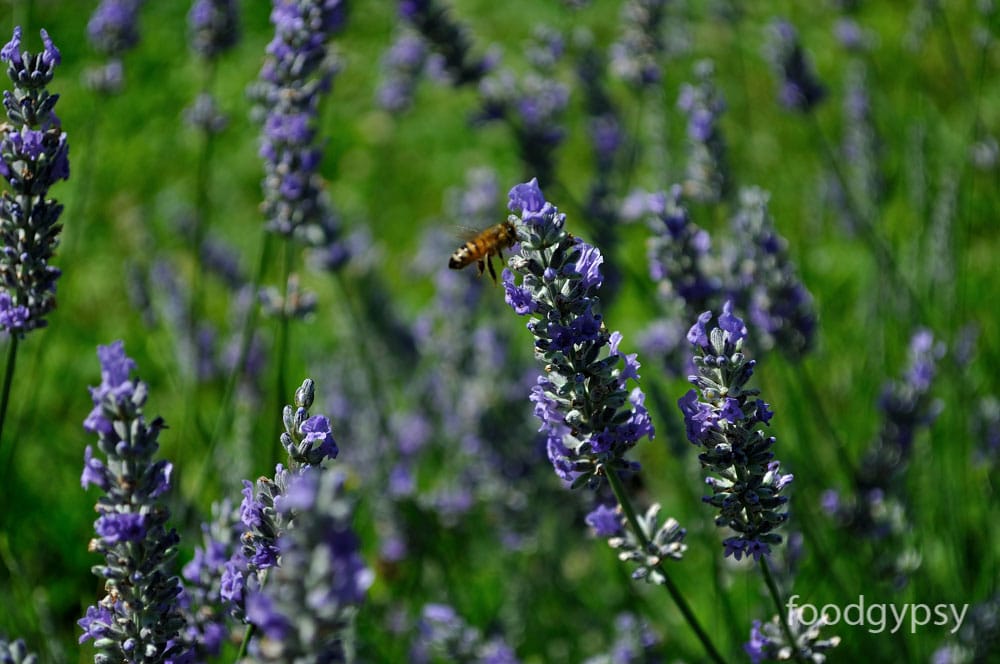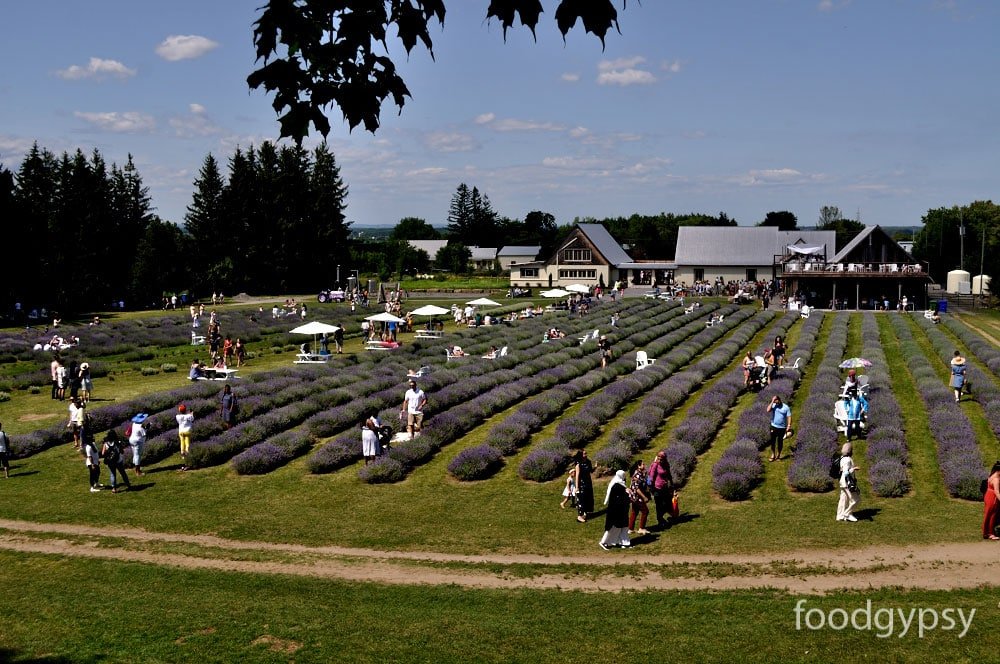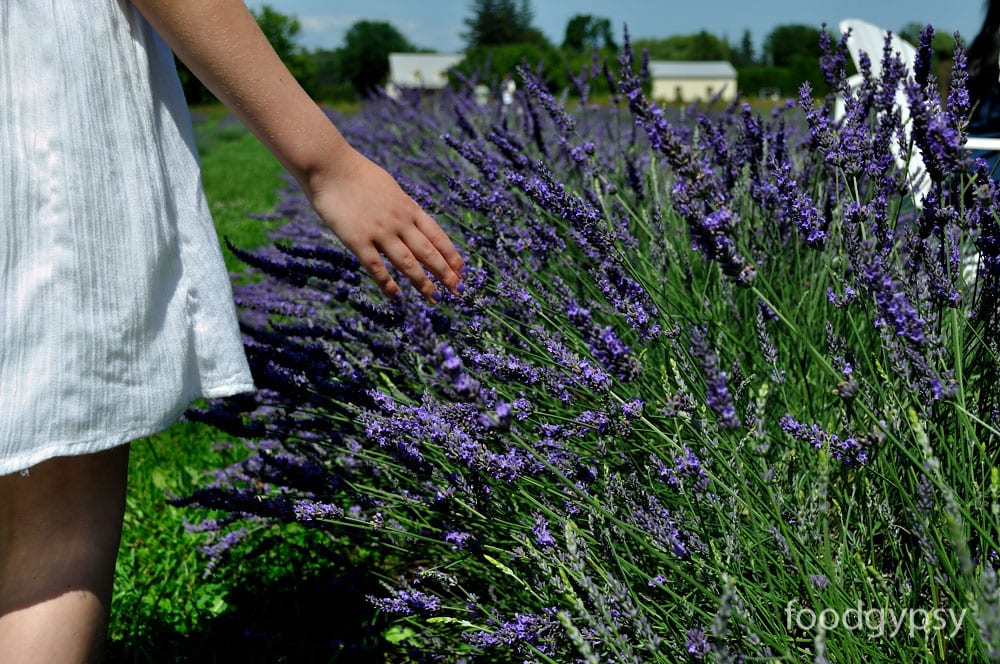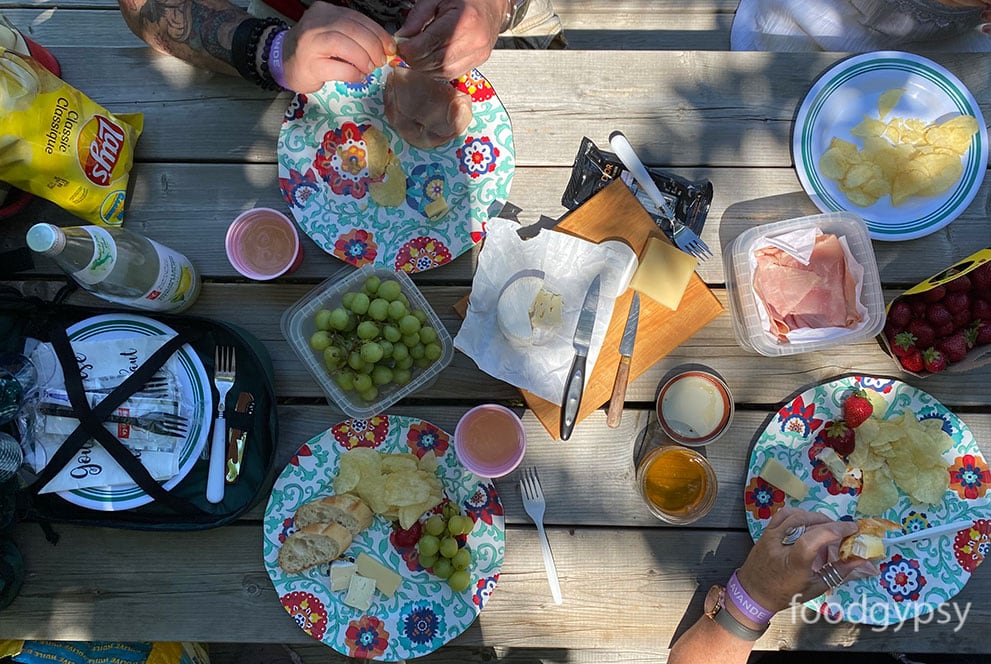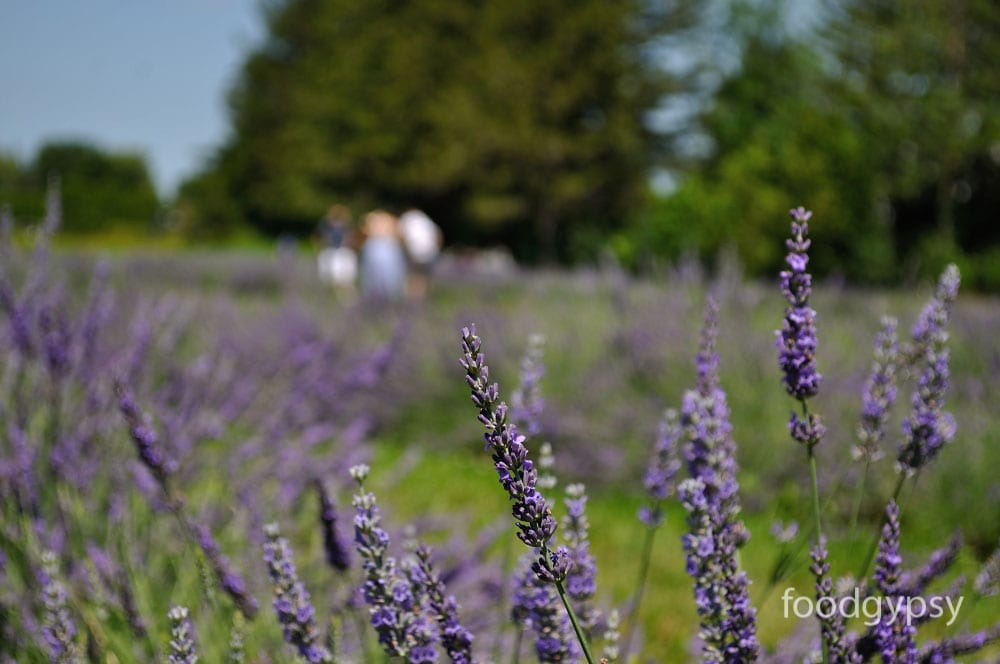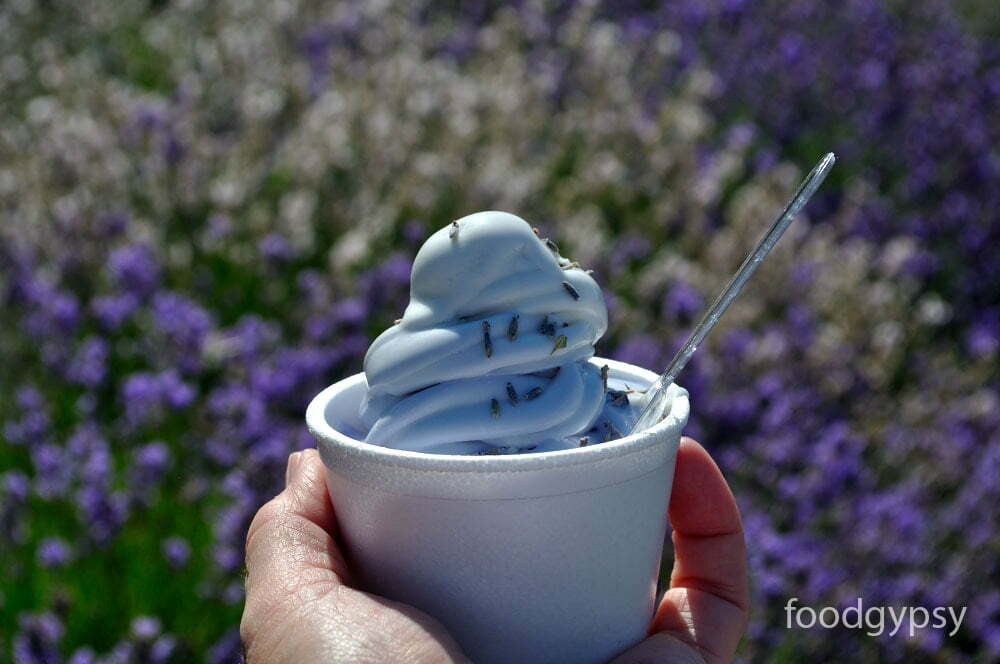 Live, Love, Lavander!
With the popularity of the fields, in full, live bloom you might expect a visit to La Maison Lavande to be hectic as droves of lavender lovers flock to soak up a rare experience, but it is anything but.
The grounds are meticulously maintained with ample shade. Lining the fields, in the shade of the tree line, are white picnic tables for your use. White adirondack chairs are positioned throughout the rows, to sit and soak in the sights and a little sun, hear the hum of the bees, and inhale… deeply.
There prevails a sense of calm, and quiet ease. No one, not even the children dashing down the rows, appear rushed.
Planning Your Visit
Before making the trek, check the official La Maison Lavande website. Blossom season runs from June 24 – July 31, and during this time there is a fee to enjoy the grounds, which are open and free otherwise.
Blossom Season Feild Admission: $10/ adult, $5/child
You're welcome to bring your own picnic or enjoy lavender-themed treats from the on-site kiosk. Lavender Lemonaid, Lavender Scones, and Lavender Frozen Yogurt truly make the day complete.
We chose a combination of both, packing our own picnic and dropping by the kiosk on our way home. Lavender Lemonade was a refreshing treat, and even a hit with the kids! Lavender Frozen Yogurt? A revelation. Must try. Really. There is nothing overly perfumed in the culinary offerings, the lavender flavour is light and clean.
A stop to shop the perfumery can involve long lineups during blossom season. Hot tip: you can shop online, anytime, however it lacks the true sensory experience.
A true make in Canada lavender experience. Bring your camera. Take a selfie!