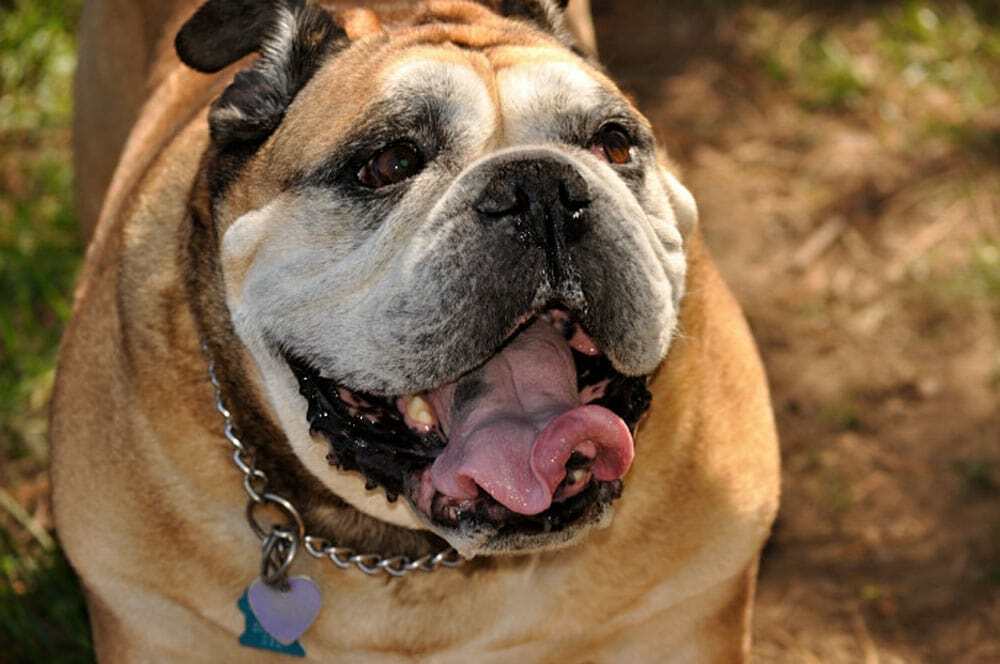 Lessons in Greatness from a Great Dog
Early this month we said goodbye our much beloved bulldog, Magnus The Great. Magnus is Latin for strong, brawn, or 'great', never was there a dog so aptly named. As he grew from the unruly brat of our first meeting to the fine, balanced beast of his adulthood, I added "The Great" to his name because he was great – and he knew it.
Those with pets understand our loss, they are furry members of the family who love us willingly and unconditionally. He was claimed by cancer, all too quickly, and with his passing there is a certain emptiness in the house; less snoring, snorting and protesting a general lack of falling food stuffs.
Mags, as he was affectionately known, was not a dog I chose for myself, he came along with a past relationship, and like many unexpected things in life, he was a great gift. When I first met him in 2003 as an uninvited guest to my backyard, he was three years old and completely destroyed my garden in less than 20 minutes. (He's lucky he lived.) A 100lb wrecking ball, he was fat, lacked discipline and had horrible manners – a spoiled puppy – and impossible to manage. I dubbed him "the walking pot roast".
He soon came under my care, leaned down to a solid 80 pound mass of muscle and learned that there was a higher standard of behaviour expected, that when met, held GREAT rewards. Like fuzzy blankets, down duvets and his very own couch. In our days at the Dragonfly Inn (Annapolis Royal, Nova Scotia 2005 – 2010), Mags acted as my concierge, greeting guests as they arrived, escorting them to their rooms with his signature swagger. In the evening, he would often wander from room to room in search of children and… snacks. To find him I would follow the shrieks of laughter and catch him sitting expectantly, awaiting the next potato chip flung his way. We were then a pack of three along with my West Highland Terrier Zoe, who left us in 2010 bringing our pack down to two.
Food Gypsy regulars will recognize his big mug from many posts, he was our official cheese tester and lover of gravy. Mags was a social creature with a big heart, and over the years he taught me a thing or two about living a GREAT life.
Lessons in Greatness ~ by Magnus The Great (as translated by his Mum)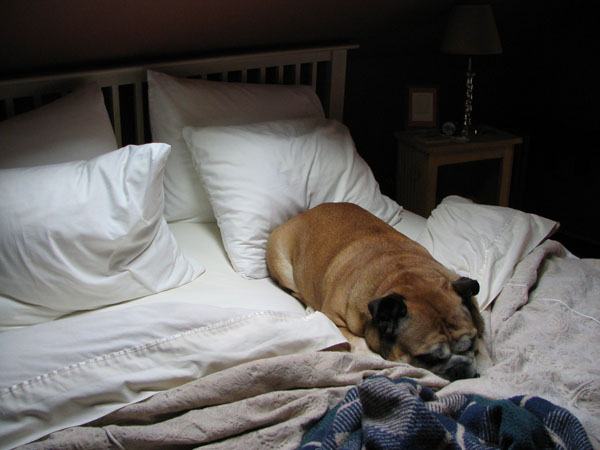 1. Naps are good. I'd never been much of a nap kind of person before my time as an innkeeper, but early mornings and long days in a busy tourism-based business made them an essential part of life. Mags taught me everything I know. He began his day with an early morning nap (sometimes stealing on to the the bed), followed by his midday nap, afternoon nap/suntan, post-walk nap, and the all important pre-bedtime nap. The essential elements to a good nap are as follows: softness and a lack of vacuum cleaners.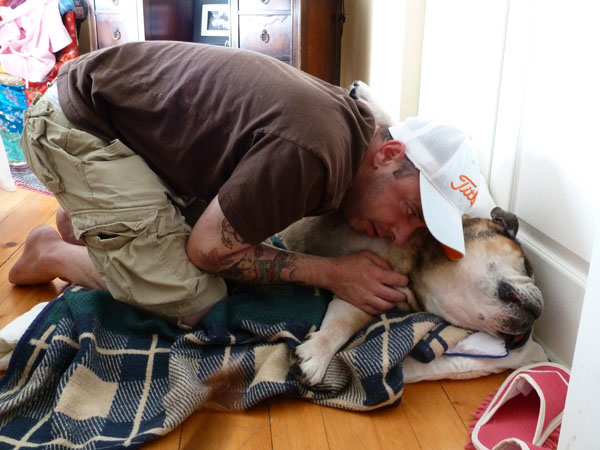 2. Let people love you. "Not everyone is going to fall in love with you instantly when you have a gigantic face, but if you let them, they might start to like you a little bit and next thing you know you're best buddies. You never know, that person might discover that you are at heart a gourmand and feed you bits of duck magret, foie gras, and hanger steak." – Magnus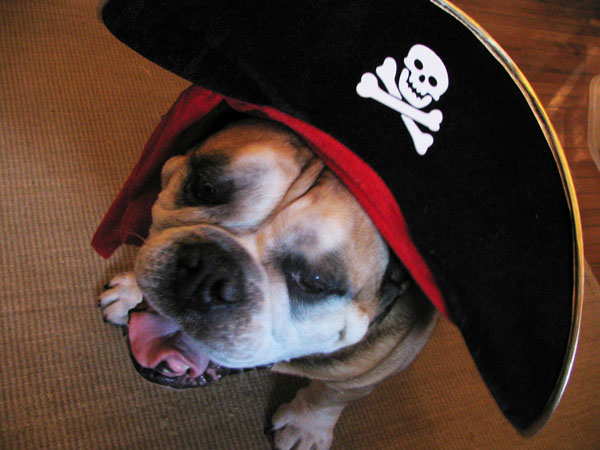 3. Try not to take yourself too seriously. I've never met a dog with a developed sense of humor before. He would do things just to make me laugh and willingly allowed himself to be photographed each year in his various Halloween costumes, in exchange for cheese.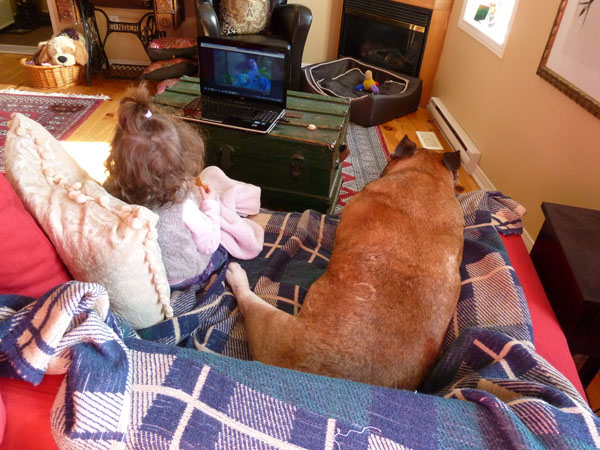 4. Be yourself. Our Bear could be funny, cranky, and willful (not to mention stubborn) as well as loyal and deeply affectionate, but he was at all times completely himself. I think this is the reason he was so loved by so many. He received regular fan mail in our time at the Inn, which the local post office insisted he pick up himself. Kids in particular found him a delightful companion. In his last year he found a soulmate in our Miss Camille, a kid of his very own.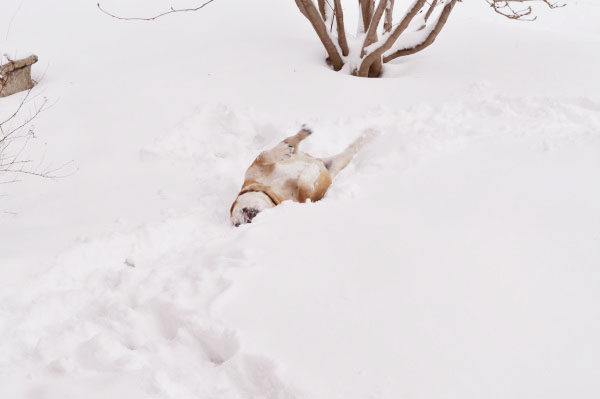 5. Live with complete abandon. There was no hill too big, no puddle too deep, no snow drift too cold, no roll not worth taking, no cheese too strong for our Magzie. His love of life was contagious.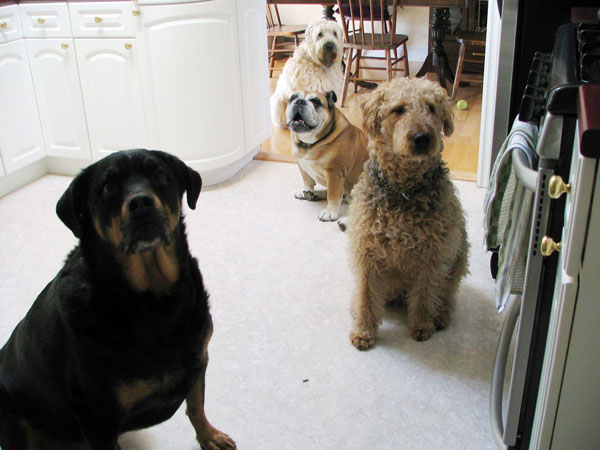 6. Pay it forward. Over the years he mentored many a dog. My mother credits his mature presence with bringing her unruly mob into line. Magnus understood the principle of leading by example and being calm and centered. Now Chef B's little dog, Teah (rescued from foster care) who spent the last 10 months in the company of His Royal Greatness, is a changed dog.
His calm, easy going temperament made him a pleasure to be around, like a wise Buddhist Monk in dog from, living in the moment with a sense of joy and ease. Unless of course dinner was late… then there was hell to pay!
With his passing I was put in contact with Jennifer Currie Rose Depp who volunteers with rescue agencies in the Ottawa area, helping rehabilitate and find homes for dogs rescued from puppy mills. Jennifer kindly came by to pick up our boy's personal effects and sent us back a little note: "Thank you so much Corinna!! There was so much stuff I've reached out to a few Ottawa groups to share. So far Magnus has helped rescued dogs with LOYAL Rescue Inc., Hopeful Hearts Dog Rescue and Catahoula Rescue-Ontario. Some of these dogs have never had the pleasure of a soft bed, or a toy to call their own. I think Mags is at the bridge in full bulldog wiggle thinking about the joy his things will bring to these little ones."
I know that the Magnificent Mags would like the idea of animals who've never had a soft place to sleep to have his many blankets, beds & toys; it was his final act of greatness.
He has taught me well.