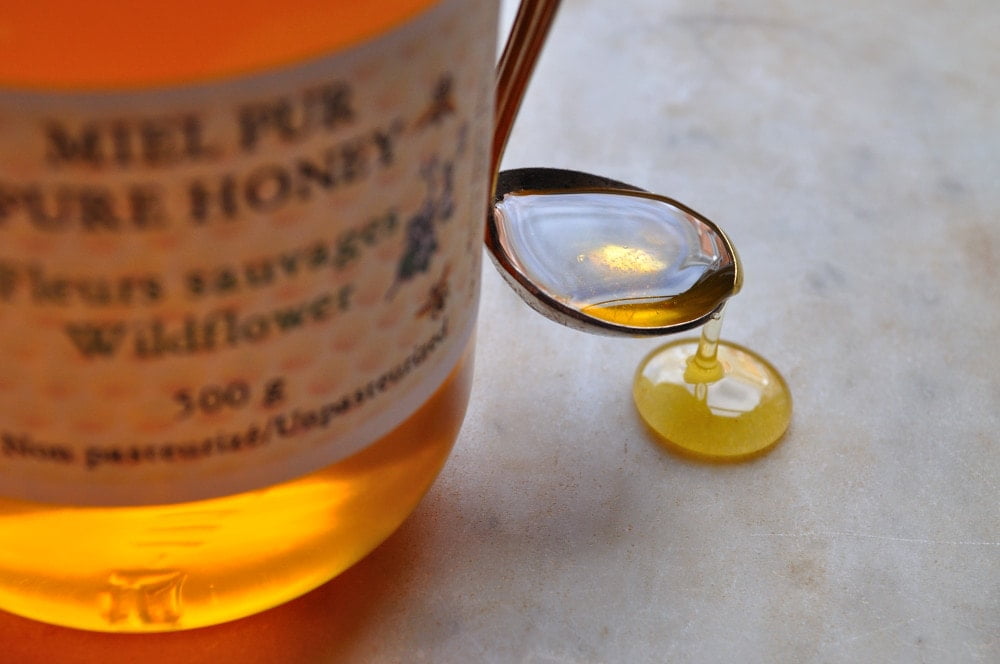 Unpasteurized Honey, Hay Fever Homeopathic – Food Vibe with Dr. Kubie
Just because we still have two and a half feet of snow on the ground doesn't mean spring isn't just around the corner! With Spring comes pollen and with pollen comes (for many of us) hay fever and allergies, if you're tired of popping antihistamines and living in a dopey haze, borrow a little friendly advice from our Dr. Kubie and get yourself some unpasteurized, local honey.
Dr. Josef Kubinec (aka: Dr. Kubie), BPT, CPMA – is a physiotherapist, sports medicine specialist, acupuncturist, former organic farmer and restaurateur; currently based in Clemensport, NS, Canada. He's a busy guy but he makes time for a little Gypsy gab when he can (between sticking pins in patients).
His acupuncture training took him to China, where he integrated an interest in herbal and Chinese medicine with his western scientific training, giving him a unique perspective on food as medicine.
We call this section of Food Gypsy "Food Vibe" –
Oprah has Dr. Oz, Food Gypsy has Dr. Kubie.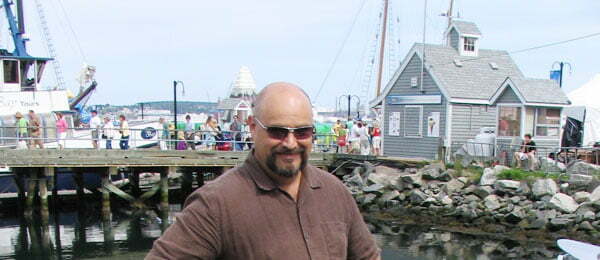 It's been a while since we've heard from our resident Food Gypsy Health & Wellness Advisor, Dr. Kubie, so I dropped him a line to see what's on his radar for spring.
"About this time of year I recommend that my patients who suffer with hay fever or seasonal outdoor allergies pick up a jar of local unpasteurized honey, and start taking about a teaspoon full a day" says Kubenic.

"Raw, natural honey contains pollen grains, ingesting small amounts of pollen over a period of time will help to support your immune system and reduce the effects of airborne pollen as trees and flowers begin to bloom."
Like most food products, honey is processed before it comes to you in the store. First it's heated (pasteurized) and then pressure-filtered. Most of the processing of honey as a food has more to do with appearance and shelf-life than taste or health benefits Pasteurizing honey melts any tiny sugar crystals be present and destroys any yeast spores. Crystals causes honey to granulate, removing them ensures that the honey will remain liquid, destroying yeast spores prevents the possibility of fermentation and filtering removes sediment, including tiny bits of wax and pollen grains. The result is a beautiful, golden product, with a very long shelf life.
"The more local, and natural, the honey source the better" advises Dr. Kubie. "A 'free-range honey is preferred, one where bees are more or less wild and allowed to roam as opposed to 'employed pollinators' that are moved from crop to crop. You want all the pollen local to you; local wildflowers and weeds like rag weed and golden rod, plus grasses, dandelions, maple, poplar, and fruit trees. An unpasteurized single source honey, like a clover honey, won't do most people much good unless their allergy is to clover. What you want is a good, natural, raw product in its most wild state."
Are there any dangers to consuming raw honey?
Simply put: no. For many years this is how honey was sold, in the raw, as it were. A very few people report experiencing mild allergy symptoms from a raw honey product. If your allergies are serious or in anyway life threatening be sure to consult your physician first, but for those who suffer mild to moderate symptoms, unpasteurized honey can be an effective homeopathic remedy.
Honey lovers will notice a marked change in consistency in the raw product verses processed honey. It has a lower viscosity level, making it less thick than a pasteurized product due to the higher levels of humidity retained.
A spoonful of honey…
Store your unpasteurized honey in a cool, dark spot out of the sun's reach. Take one teaspoon daily, and be sure it's at room temperature and not exposed to heat. If you add your raw honey to say, your morning tea or hot oatmeal, you could be destroying the very benefits you're looking for.
Check the shelves of your local health food store for an unpasteurized honey or call local producers and see if they sell a raw product. Sometimes one producer will refer you to another or a hobbyist, who is not bound by the same product guidelines as they might be. Laws on honey production vary, but many producers will happily part with raw honey or honeycomb.
What does science say?
The medical profession is not convinced, there is very little scientific information to prove or disprove raw honey's effects on allergy symptoms, but our Dr. Kubie has this to say "my patients see a difference and that's good enough for me."
Live, Love, Eat WELL… sniffle less.