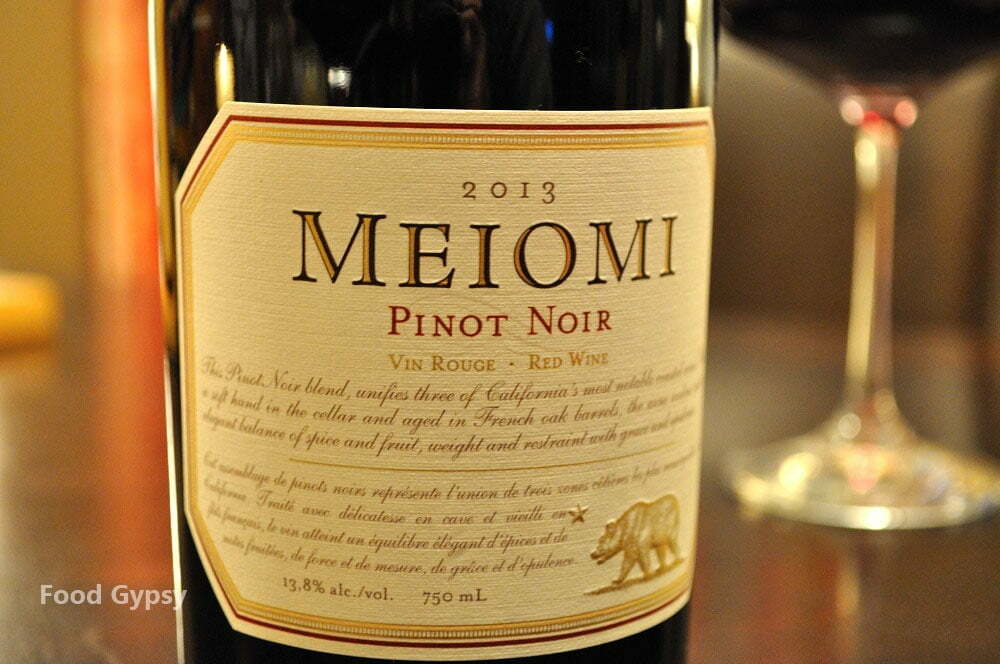 Belle Glos Meiomi Pinot Noir 2013
Blended from the best of Monterey, Santa Barbara and Sonoma Belle Glos Meiomi Pinot Noir 2013 is a stunning value among Californians.
Since Joseph Wagner arrived at Belle Glos he's been perfecting the Meiomi Pinot Noir; intensifying its ripeness, fortifying its layering and lingering flavour to arrive at this wine. Brimming with sour cherry, raspberry and blueberry high points it's balanced with an earthy loam and tobacco, and finished with a sunny kiss of licorice. Yet, it's medium body makes it an easy drinking wine, even in the heat of summer.
Think Red
A wine designed for food, it pairs artfully with beef in all forms; from burgers to steak tartare and anything barbecue. Try the Belle Glos Meiomi Pinot Noir 2013 with ribs, beer basted chicken or a ripe, runny just-peeled-the-socks-off-it cheese or consume solo, whist discussing politics. Nothing pairs better with political debate than a sun drenched pinot noir!
Big fruity bang for your buck. Buy now and cellar or drink the whole case in a week, testing each and every note. A boozy 13.8% volume of alcohol, priced between $22 and $27 (CAD) the Belle Glos Meiomi Pinot Noir 2013 garners a whopping 90/100 on the Gypsy scorecard.