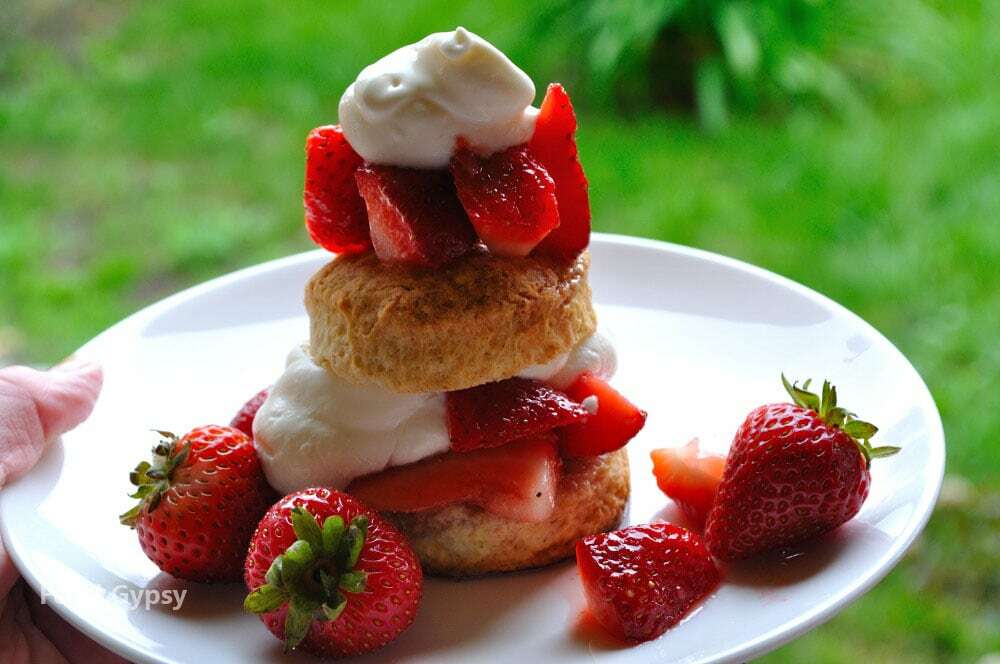 Tasting Canada, A Nation of Yum
What better way to celebrate Canada's 148th Birthday than with some of our favorite Canadian flavours. From Mom's Butter Tarts to Nova Scotia Lobster Rolls and a couple of sassy takes on Canadian cuisine. Happy Canada Day, eh!
It took some time as a writer and food blogger to grow comfortable in my Canadain skin, to share opinions on food, drink and travel from a hometown perspective and explore the cuisine of my country. Somehow it seemed less glamorous and interesting the food traditions of our neighbours to the south. This perspective changed along the way. Perhaps due to my emersion in the food industry and an ever deepening reverence for what Canadian Cuisine is becoming, and those who mold and shape it as I began tasting Canada in a whole new way.
Exploring the global kitchen has opened up a hungry new perspective on my own country, how it was settled and the many ways it is now changing and growing.
Canadians are a proud, peace loving people. We have a reverence for sport, a self-deprecating sense of humor, and unending politeness and but more than that we are a nation united under an umbrella of truly outstanding produce, meats, seafood, dairy, grains (read: beer) and grapes (yes, we make wine here). Having lived Canada from coast-to-coast, I know how greatly we vary region to region, but I never met a citizen of The Great White North that didn't have respect for a good poutine.
Here are a few of our Canadian favorites from the Food Gypsy archives: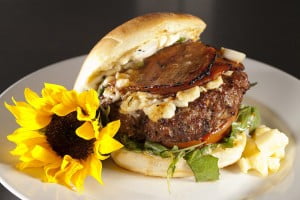 The "Eh One" Candied Canuck Burger: A gourmet burger recipe from the 2013 World Food Championships, the "Eh One" Candied Canuck Burger was a maple tribute to my Canadian roots in the World Burger Championship finals taking me to fifth place overall, and is still among my favorite burgers. (Photo compliments of the World Food Championships)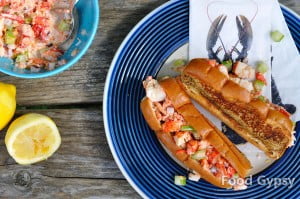 Grilled Nova Scotia Lobster Rolls: From the misty shores of Nova Scotia that once were home, a taste of summer deeply ingrained with salt, sand and high tides. This recipe was featured today on Canada's BuzzFeed Canada Day Roundup – not bad for a gal "from-away".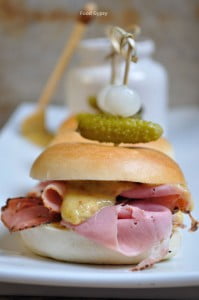 Montreal Smoked Meat Deli Sliders: Party food with a little deli twist. A Quebec classic, downsized for easy handling.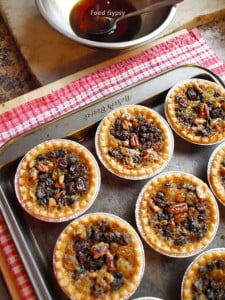 Mom's Famous Butter Tarts: Yup, my Mom's actual recipe. All these years her 'secret ingredient' was large amounts of rum. Who knew!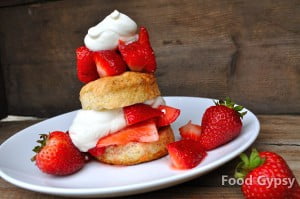 Maple Strawberry Shortcake with Cardamom and Lemon: A fun take on a summer favorite, maple and strawberry make a simply irresistible combination.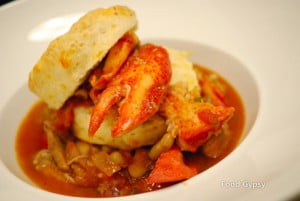 Lobster Chili & Garlic Cheddar Biscuits: A take on maritime cuisine from the chef in my life – his lobster and white bean chili and my garlic cheese-y biscuits. I like to think of it as Canadian contemporary.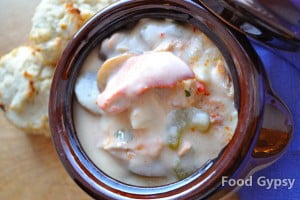 Old Fashioned Nova Scotia Seafood Chowder: Chunky bits of sea flesh in a rich, creamy chowder. When the snow flies, which is roughly 6 months of the year, there's nothing as satisfying is a big, creamy bowl of chowder.
Here in our Nation's Capitol it's a cold, wet day. Not exactly perfect conditions for the big party on Parliament Hill, but we will persevere. Rain or shine, we are a people who love a good party! Perhaps a pot of seafood chowder is a good idea after all.
If you're new to Food Gypsy, or if you've been following along for years, thank you for reading. Oh and sorry. Not sure what for (probably numerous typos and spelling errors!), but sorry anyway.
It's a Canadian thing.