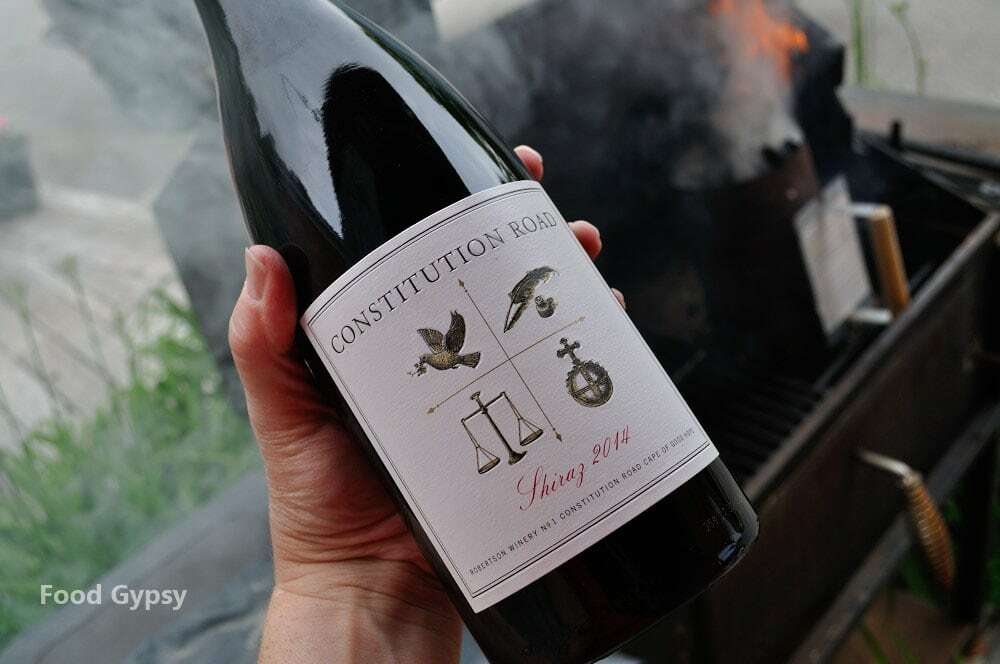 Constitution Road Shiraz 2014 – Spicy, Full and Red
A full, spicy South African red that finishes well, Robertson Winery's Number One Constitution Road Shiraz 2014 takes us into BBQ season with a bang.
Dry and smooth with a deep black cherry tone and light acidity, it drinks more like a Pinot Noir than a Shiraz. I expected bold, leathery tannins but was surprised instead with a smooth, subtle finish.
Nosey. Tasty. Leggy.
Among the fine selection of reds from the Breebe River Valley of South Africa's Western Cape, Constitution Road Shiraz 2014 is French oaked with a hint of black pepper and warm chocolate. Dark fruits haunt the back of the mouth smacking of plum and blackberry. I still found it surprisingly light for a 100% Shiraz, which I always expect to be slap-you-in-the-face dominant.
Perhaps that's due to the deficient watering system that creates small, intense fruit which can also be testified in the quality of Roberson's' Chardonnay. Grapes love to struggle. While we enjoyed it, as we have many or Roberson's vintages over the years, I still felt it lacked a little something… experience perhaps.
When enjoying a bottle of wine I always consider the top note or some changing aspect of the nose or flavor that makes it more interesting and compelling as the night wears on. This I found lacking in Number One Constitution Road Shiraz 2014. For this reason, it does not shine as brightly as I might like. Still, a dam decent bottle of wine.
Alcohol content 15%, dry, solid tannins. Beware of the use of sulfates and egg; should that be an issue for you. Gypsy scorecard 87/100. At the shelf price of $29 (CAD) it's a special occasion wine at our house and the perfect pairing with red meats.
When Pairing, Think Red
A companion for grilled meats including steak, lamb kebabs, cheese burgers or moose burgers, it pairs well against char and smoke. Try it in the colder months with braised beef or lamb stews, roasted leg of venison or lamb, a good elk sausage or a winter's cassoulet. Constitution Road Shiraz 2014 could stretch as far as a rare duck magnet, seared well in butter.
Gypsy Tip: Be sure to decant, or at the very least let it breathe a good 30 minutes to open the full flavor.
Wine, the source of all my best dance moves.
*********************************************************************************************************
Let's be social! Keep up with the latest recipes, cooking, travel and WINE notes from Food Gypsy plus daily suggestions and fun bits for your delicious life, follow Food Gypsy on Facebook and Instagram. For beautiful entertaining and style ideas, photography tips and our recipes – check out Food Gypsy on Pintrest.
Live, love, EAT WELL!