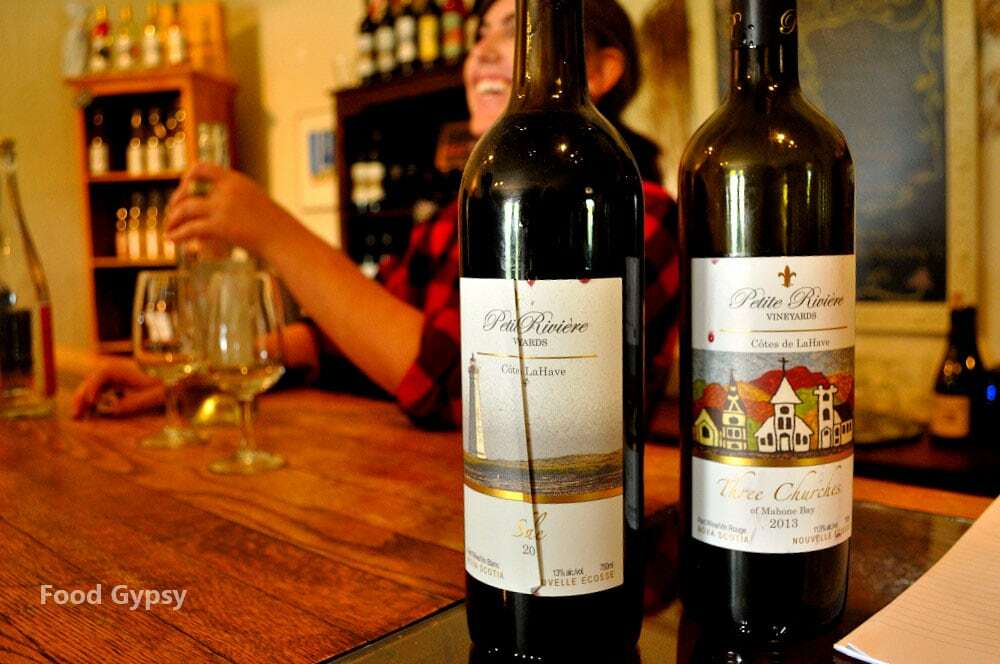 Petite Rivière Vineyards – Nova Scotia's Good Cheer Trail
The Petite Rivière Vineyard is an unexpected vision of Bordeaux on a winding country road on Nova Scotia's South Shore. The stucco sided building with deep-set windows, poised to overlook the vines is surrounded by lavender. An equally delightful surprise were the wines it produces, elegant and full, they're ripe with the terroir of this sunny micro-climate.
If you're traveling to Nova Scotia (or are lucky enough to live there) Petite Rivière Vineyards is a picturesque stop on Nova Scotia's Good Cheer Trail in the heart of the Drumlin Hills. Just minutes off Hyway 331 along the La Have River, it's the perfect stop after an afternoon of salt and sun on Crescent Beach as you pick your way along the shore.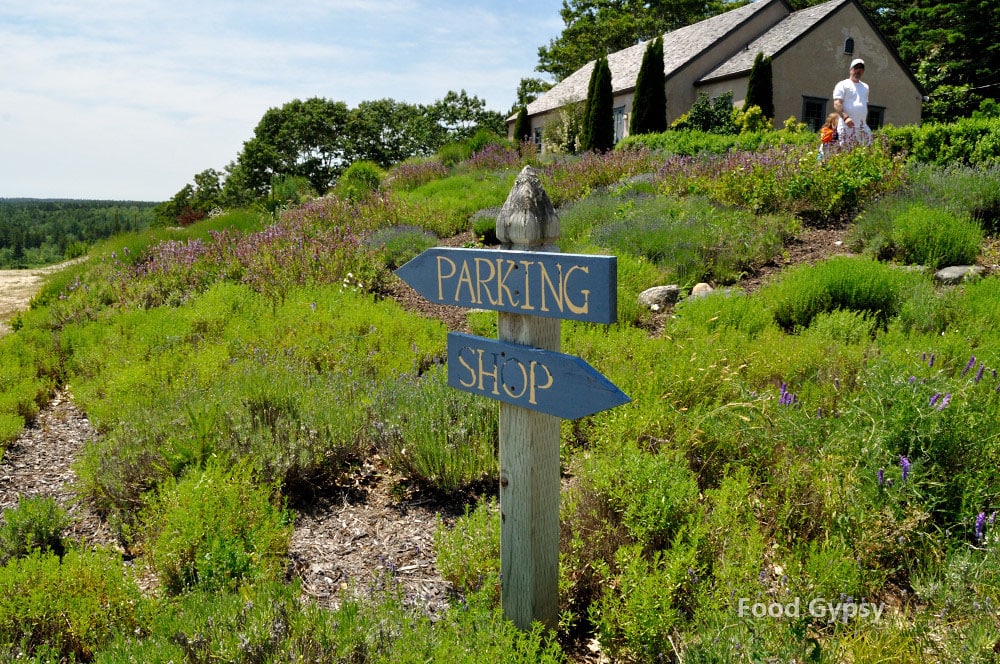 September is the perfect time to tour Nova Scotia. The traffic of summer is gone, but most of the heavily terrorist-ed attractions remain open, albeit on a lighter schedule. Can't think of a more civilized vacation theme than driving from vineyard to vineyard. Oh, the treasures you will unearth in this little province on Canada's Eastern shore!
It might surprise you to learn that this area of Nova Scotia is one of the oldest wine growing regions in North America, with vineyards dating back to the 1630's. (Which makes perfect sense when you consider that Nova Scotia was first settled, largely, by the French. The French go nowhere without their wine!) It's unique growing season is accented by the Gulf Stream, the salt air and what's known as "drumlin topography".
The oval hills that accent the landscape of the La Have River Valley are called "drumlins". Made up of large deposits of sand, broken slate and gravel, they boast superior internal drainage. The better the drainage, the greater the stress on the vines, the greater the stress on the vines, the deeper the fruit, the deeper the fruit — the more enhanced the wine.
In the interest of full disclosure, let me say it was a bit of a challenge to drag the Burgundy born chef in my life to a Nova Scotia vineyard. A self-confessed wine snob, he expected vinegar but what he got was a taste of home. Petite Rivière Vineyard offers wines of unassuming simplicity and smoothness. Wines layered in flavour and tone.
Lead through our tasting in true Nova Scotia style by staffer Ash MacIntosh, this stop was a pure delight. She walked us through each vintage a solid understanding of wine making, and a smile. We were grateful that she welcomed our small dog into the tasting room too, this way we didn't have to leave her in the car on a hot summer day. (Things I love about Nova Scotia and it's people.)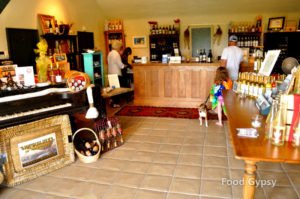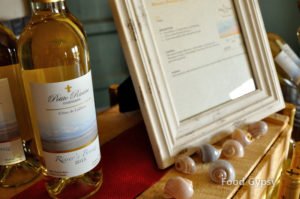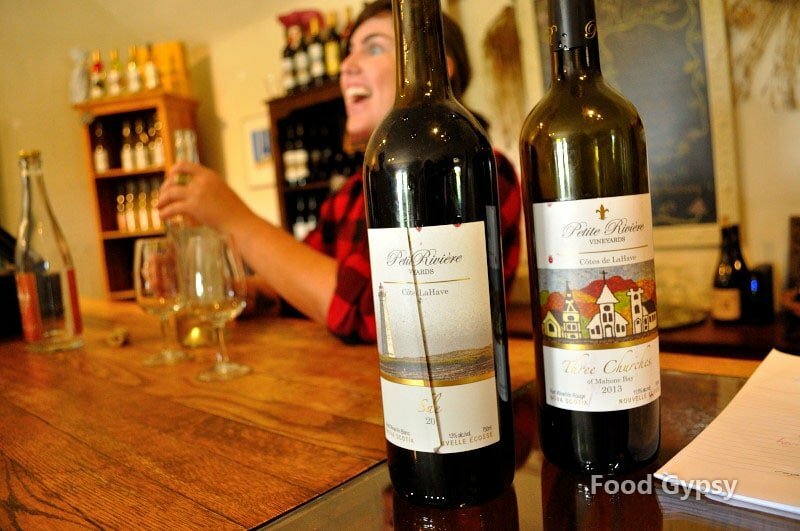 Wine Recommends:
Try the tasting flight. Just belly right up and taste Petite Rivière Vineyards – white to red. The regular vintage flight is free to taste, I have every confidence you'll find something you like among these wines. We also recommend that you opt for the premium Drumlins Elite reds fight. The premium flight is offered for $5 and if you purchase, that price is refunded.
Be sure to sample the Stutz Premium Craft Cider, made with crisp Nova Scotia apples, it's a real treat after a long, hot day of touring the Maritimes. ($3.99/473ml can CAD)
Belissimo is their sparkling fruit wine made in the Frizzante-style made with Seyval grapes, peach and apple wines, part of Petite Riviere Vineyard's Chandeliere Series. Leaning toward the sweet side, with a big peach, cake-y bite, it's still bright refreshing sparkling. I might pair this wine with a soft cheese in the late afternoon. It might encourage what I liken to an "Annapolis Valley-after-the-rain" nose, to really shine. ($17 CAD)
Three Churches Red. Named for Mahone Bay's famous Three Churches that stand like centuries along the waterfront, these wines (both white & red) are true northern climate wines. The red made with 100% Marechal Foch grapes, smooth and easy, it's with a ripe, earthy nose. It drinks well, with a balanced palate tasting of black current, a hint of leather and a good cigar. A solid wine to pair with grilled meats or the regions richer seafood, like lobster or scallops. ($22 CAD)
Three Churches White is a blend of 5 grapes; L'Acadie Blanc, Seyval Blanc, Vidal Blanc, NY Muscat and Kentville White 53512 that is then aged in French Oak is a dry white. The nose is ripe with tropical fruit, pineapple and lychee leading to the medium-bodied wine that smacks of pear and finishes with lemon peel. Pair this with a good cream based fish chowder or curry, the fruit would work so well against a light Thai style green curry. ($22 CAD)
(As an added bonus, a portion of the sales of Petite Rivière Vineyards' 2015 vintage of the Three Churches wines supports the Three Churches Foundation assisting with upkeep and maintenance of this well touristed attraction.)
Kissing Brook 2011 is among their elite reds. A dry red Baco Noir blend and our pick for the day. To be honest, the premium flight completely overwhelmed the French born wine snob in the family. This vintage is everything he likes in a wine, cherry, barnyard, leather and a hint of pepper. It's no wonder the vineyard is currently out of stock of this vintage – fortunately for you it can still be found at the local NSLC (Nova Scotia Liquor Control) store. ($30 CAD)
Italy Cross 2012, another elite, dry red. The Italy Cross 2012 is a Leon Millot, Luch Khulman blend and equally as good at the Kissing Brook with a spicy herbal nose and a big mouthful of red and black fruits. This wine reminds me of a long summer day once spent in Italy, where wines like this one flowed freely. ($27 CAD)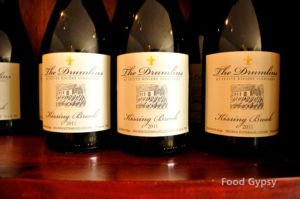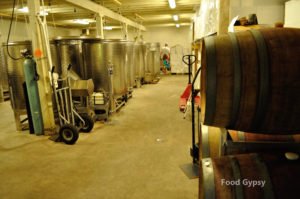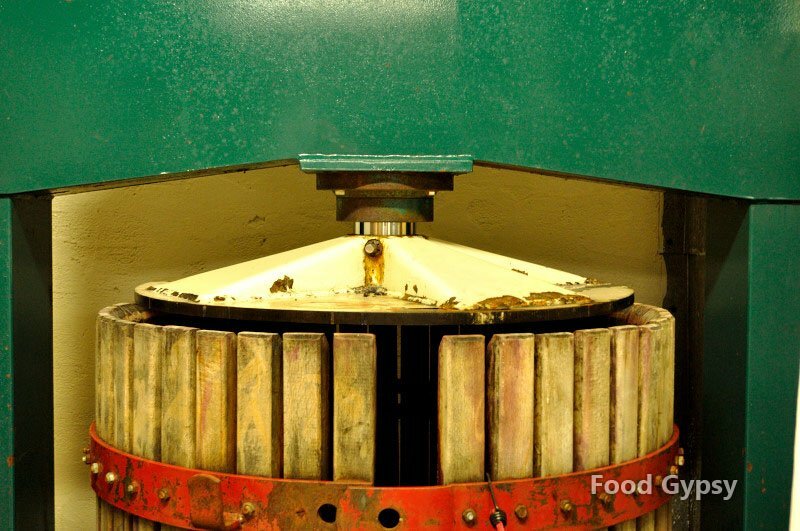 As a former (come-from-away) Nova Scotian, I enjoyed watching the chef in my life have his preconceived notions of Nova Scotia wines crushed. His eyes lit up as he tasted and opened to the idea of finding something amazing among the bottles that lined the walls. I know the feeling well, I remember the jolt I experienced when I first encountered the subtleties of this unique terrior.
Petite Rivière Vineyards refers to their wines as "uncomplicated and approachable" – much like the region they hail from. Nova Scotia is an brilliant assemblage to amazing vistas, salt scented winds and marvelous people.
Uncomplicated and approachable suits it well.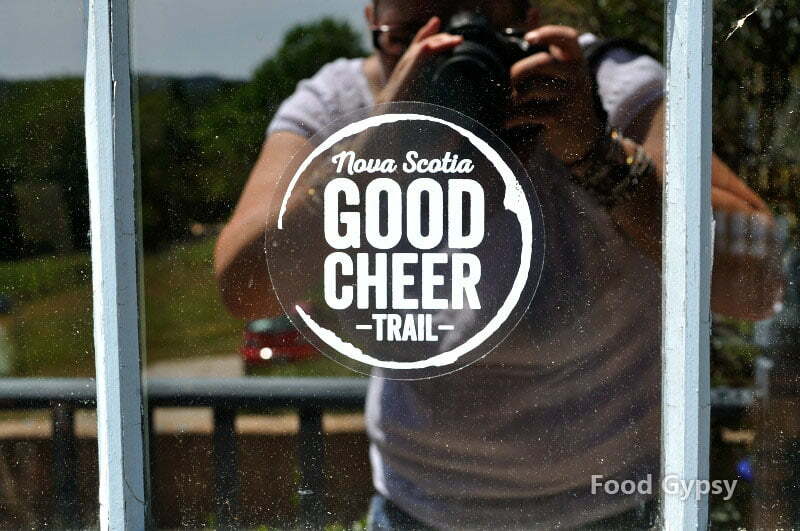 Let's be social! Keep up with the latest recipes, cooking, travel and WINE notes from Food Gypsy plus daily suggestions and fun bits for your delicious life, follow Food Gypsy on Facebook and Instagram. For beautiful entertaining and style ideas, photography tips and our recipes – check out Food Gypsy on Pintrest.