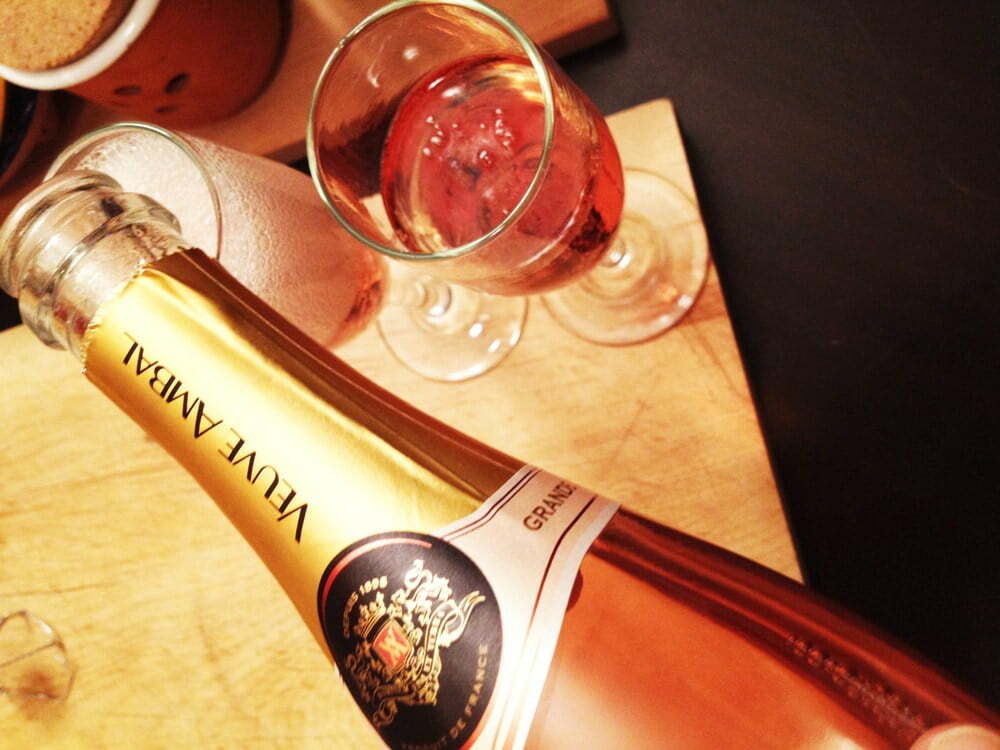 Veuve Ambal Crémant de Bourgogne – New Year's Cheer
Veuve Ambal Crémant de Bourgogne Brute Rosé, the sparkling wine of Burgundy. A pink, bubbly way to ring in the New Year.
2014 marks a new beginning. I love a new year with fresh pages unwritten, all 365 of them, waiting to be filled with ideas, laughter and joy. This year we get an extra special gift fro the Universe, a big friendly new moon on January 1st, ready to beam us into wonderful. Followed by a Second new moon on January 31st, which will mark the new year on the lunar, Chinese calender. That feels like a good reason to celebrate to me.
At a budget friendly price point of $20.95 (CAD) Veuve Ambal Crémant de Bourgogne Brute Rosé, is solid pop for the buck. The light fruity flavours of sour cherry and red current undertones are a result of a blend of gamay and the region's exceptional pinot noir, produced in the champagne style. Sharing much of the same topography, my experience is that sparkling wines from Burgundy are every bit as good as those of the neighboring region of Champagne, at half the price.
The Crémant de Bourgogne from Veuve Ambal boasts a beautiful mousse and radiant pink colour. It's dryness compliments seafood extraordinarily well, in particular raw oysters, but I find it pert and regal all on it's own. Perfected in a family home for more that a century in the heart of one of the finest wine regions in the world, it is hard to go wrong with this brute rosé. Gypsy Scorecard: 89/100.
May your bight, shining new year usher in all the goodness you deserve. Happy New Year from Food Gypsy.
Chin Chin.