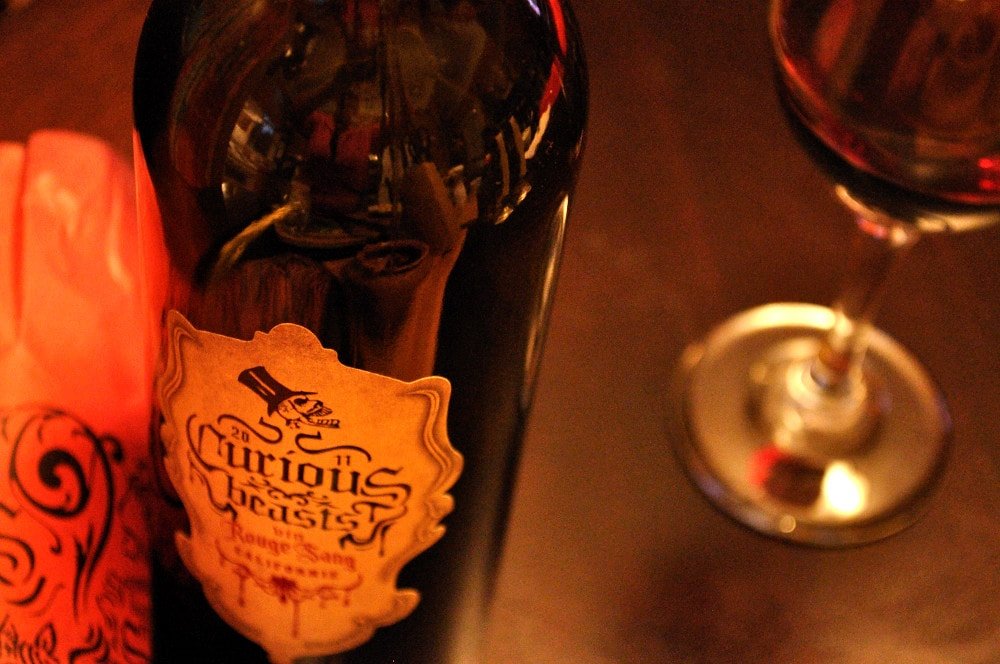 Wino Wednesday – Curious Beasts, Blood Red Wine
Curious Beasts, Blood Red Wine an entertaining little Californian long on goth packaging, with a smooth plum finish. Branded with flare, right down to the cork, it makes a sassy (already wrapped) gift for the vampire fans in your life, and it's our pick for this Wino Wednesday as Halloween draws near.
Ghoulish and blood drippingly sophisticated, it's red wrapper features boozy skeletons and mischievous devils, it reminds me of Day of the Dead celebrations in Mexico and The Nightmare Before Christmas. If Tim Burton were a wine maker, this would be his label.
Believe it or not it was the Chef in my life (Benoit Gelinotte), who dragged this baby home from the liquor store. It's usually me that falls pray to marketing gimmicks and smooth, matte paper wrappers. "Oooooooooo… what is THIS?!" I declared as it emerged from the bag "yeah, I thought you might like that" he smiled.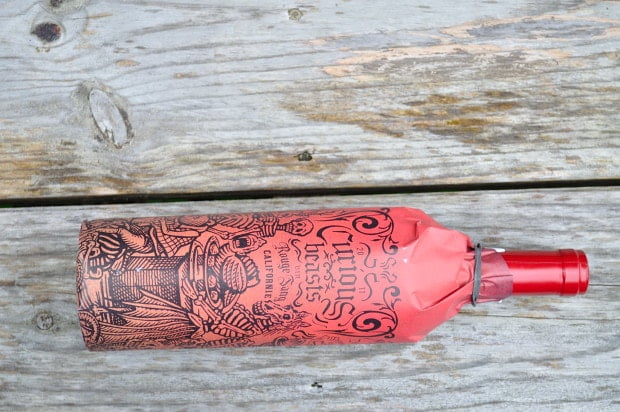 The nose is ripe with black fruits a hint of chocolate and the lightest touch of leather, yet Curious Beasts 2012 is plummy and surprisingly fresh. It's colour and taste rings of black cherry, and plum flavoured chocolate and a lingering blackberry finish. Pair it with grilled meats (preferably rare), a spicy sausage dish or a good molé.
At 13.5%, with a tantalizing nose, a juicy taste and a price-point of $18.95, Curious Beasts is worth your curiosity. A blend of Merlot, Petite sirah, Syrah & Zinfandel from the San Luis Obispo, Paso Robles regions of California, it's sure to raise a eyebrow or two at your next social function. Gypsy Scorecard 85/100.
BOO!