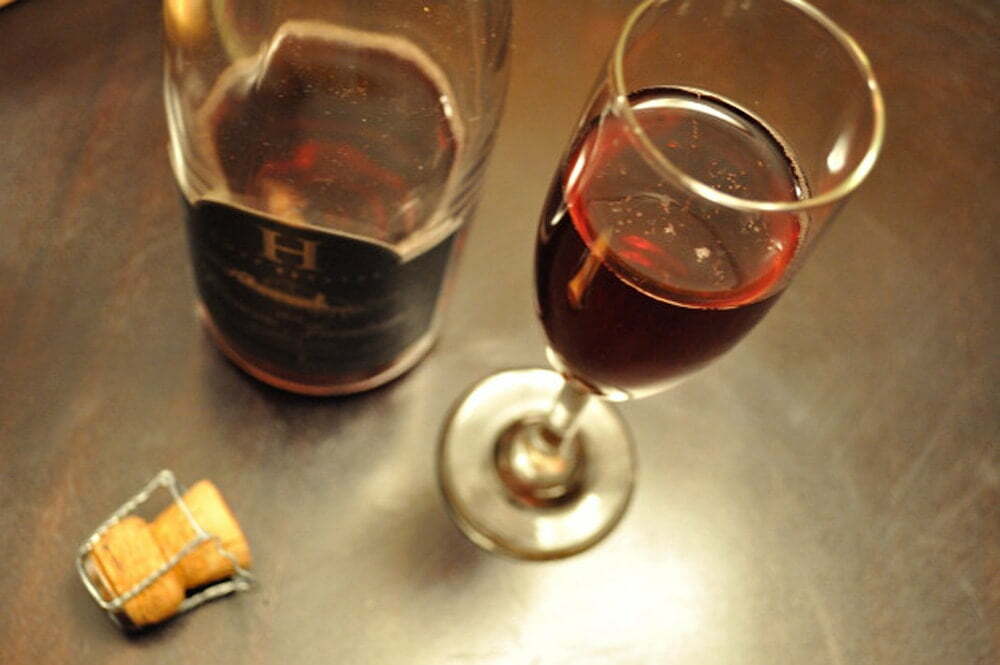 Wino Wednesday – The Cuvee Janine from Huff Estates
What would Wino Wednesday be if your local wino did not raise a glass worthy of your time and money? Our pick of the month, something light and refreshing, cold, bubbly… and Canadian; the 2010 Cuvee Janine.
A new offering from Huff Estates, the 2010 Cuvee Janine ($29.95) was one of my favourite picks from our tasting tour through the vines of Prince Edward County earlier this year. This month as the mercury peaked and humidity soared, the Cuvee Janine was a cool, tasty treat. A sparkling pinot noir with a punchy pomegranate acidity balanced with a hint of marichino cherry, it has all the fun of bubbles and a smooth, creamy mousse. I love the deep rich colour and the fine fizz, the Cuvee Janine is unlike anything I've ever tried before. Gypsy Scorecard: 87/100.
A tremendously creative use of young wine, thanks to the forward thinking of Huff Estates wine maker Frédéric Picard. The Cuvee Janine also has a charming family legacy at Huff Estates, named after owner Lanny (& Catherine) Huff's daughter Janine. A perfectly effervescent tribute.
Things I like about bubbles: You can pair a sparkling wine with brunch at 11 o'clock in the morning and you're a savvy hostess, not an alcoholic.
The Cuvee Janine makes a bright, fragrant bruch companion or late afternoon aperitif, and could just as easily close a meal, and yet it's dry not sweet. I could see it with a twist of citrus, over ice on the patio, not that it requires watering down, but because tit would be super yummy. Or fill a flute with ripe frozen raspberries, blackberries and peaches then top with the Cuvee Janine, add a long spoon and you have a sophisticated way to clear your palate. (Now, most wine snobs would shutter in horror at the mere mention of ice, or frozen fruit… ignore them.)
Live, love and DRINK well!