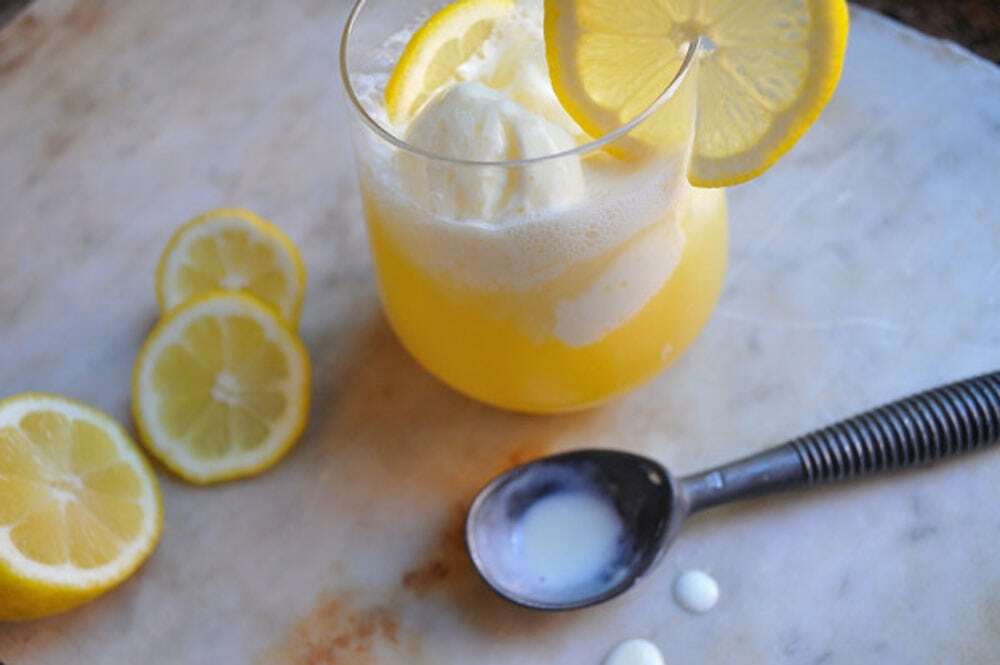 Lemon Blood Orange Float – Cool In The Heat
This week's hot, humid weather has seen us worshipping the air conditioning as temperatures climb. What better way to beat the heat than with a frozen treat for adult tastes? The Lemon Blood Orange Float reminds me of a the melting creamsicles of my childhood; creamy citrus, in a glass.
For all my gals (and guys) looking to keep things skinny for the summer months, I cut the fat in half with Haagen Dazs Half The Fat Lemon Ice Cream (a current favorite in the Gypsy Kitchen) and a splash of flavour and fizz from San Pellegrino Blood Orange. I'm not one for soda pop of any kind, outside of club soda you won't find sugary bevvies on my side of the Frigidaire, but I do love my fizzy (expensive) bottled water, plain and flavoured.
The combination is so light, cool and refreshing it's a treat for anytime of the day. Less fat and sugar just makes it even more tempting. "Hey, I'm dieting over here!"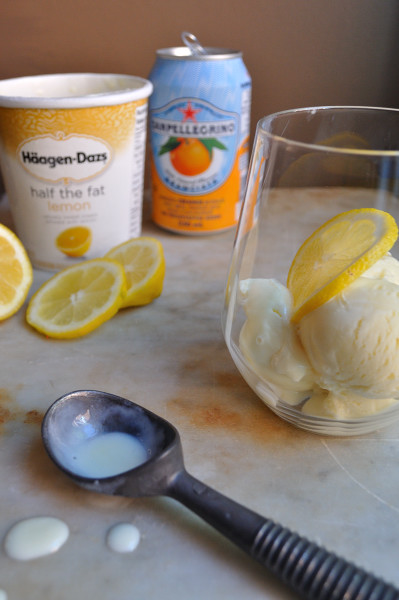 So simple, it's dessert in a glass! Scoop, pour serve. And look Ma' no booze…. do I get extra points for that? Nahhhh… just wasn't in the mood to leave the cool house and get in the hot car and park in a hot parking lot and go to the liquor store. Some might call that "lazy" I'm calling that "good for the environment", think of the emissions I saved.
Now, what might be good for a little grown up spike?! Vodka of course, perfect with citrus, I might lean stronger orange with shot of Grand Marnier or go Italian and slip in a little Limoncello.
Not that it needs alcohol, the Lemon Blood Orange float is perfectly intoxicating just as it is. Just add bendy straw…