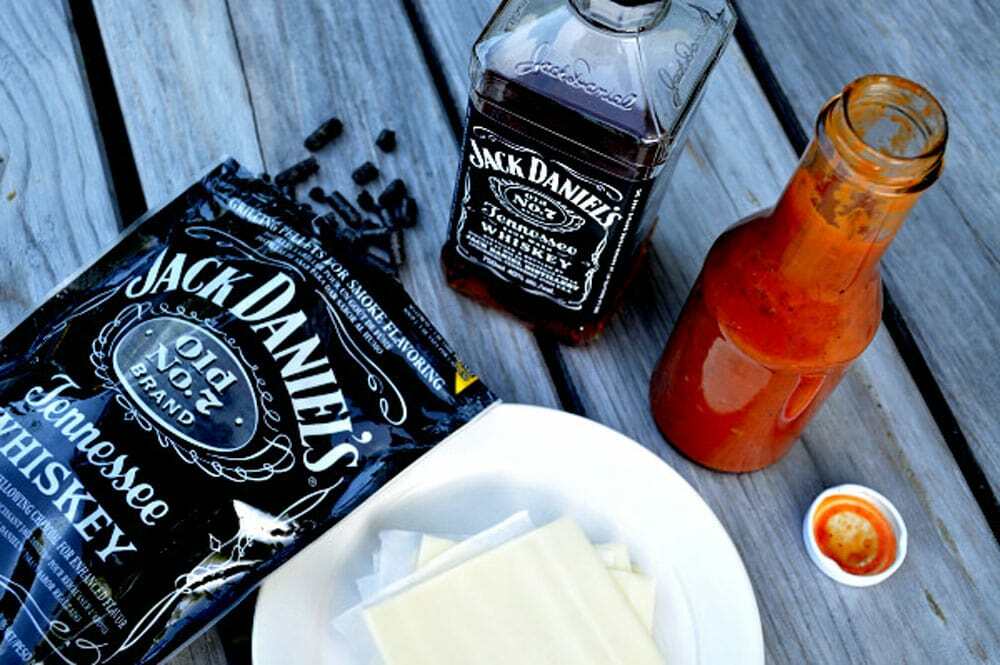 Cookin' with Jack – Smokey Jack Daniels Ketchup & Smoking Pellets
Our barbecue essentials list continues with a wicked Smokey Jack Daniels Ketchup and a bit of Jack Smoke that gave our Father's Day barbecue a whole lot of Kentucky kick.
Use the Smokey Jack Daniels Ketchup cold as a condiment, to finish burgers on the barby, or to deglaze a pan for an instant smokey tomato sauce with meats, we're hooked on this stuff! The Kentucky bourbon base has more reach than I thought, giving this homemade ketchup a mellow undertone and making one great burger this past weekend.
Jack Daniels smoked, JD sauced and topped with monterey jack cheese; we call it The Double Jack Burger.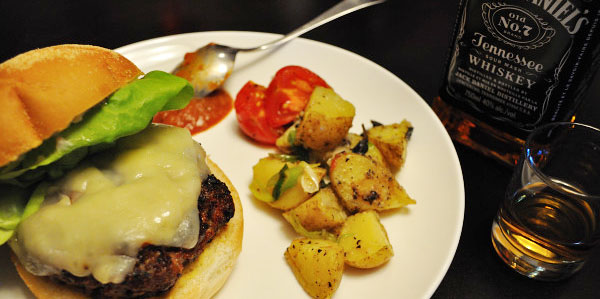 Our Chef B loves a blast of burboun, so when we saw the Jack Daniels's Smoking Pellets we thought we'd give them a whirl on the grill. We found they smoke best with a touch of humidity. Tightly sealed in a tinfoil envelope, with just a sprinkle of water off the finger tips, load the smoke package to the back of the grill for best circulation and high heat.
Move your meats (or veggies) to the front, where they can cook and absorb that smokey flavour without overcooking.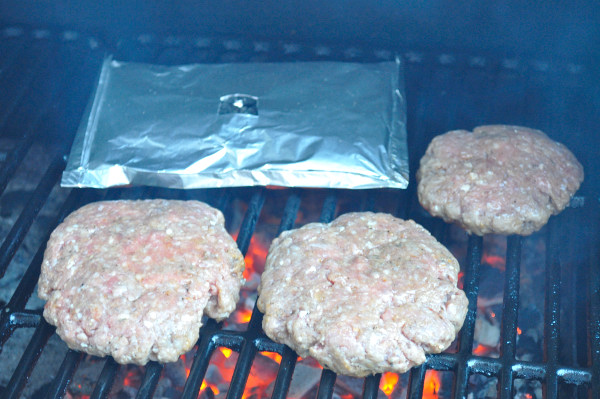 Smokey Jack Daniels Ketchup – Recipe
Prep time: 10 minutes
Cooking time: 45 – 60 minutes
Jack Daniels, about 1/2 to 3/4 cup, or to taste
1/2 cup chopped onion
4 cloves garlic, finely chopped
1 can tomato sauce
1/4 cup vinegar
1 tablespoons Worcestershire sauce
1/4 cup honey
1 teaspoon pepper
1/2 tablespoon salt
1/2 teaspoon Liquid Smoke
1/2 teaspoon Tabasco sauce (insert favorite hot sauce here), or to taste
Method
Combine onion, garlic and Jack Daniels in a medium sized saucepan. Cook until onions are translucent over low heat, about 10 minutes. Add all remaining ingredients, bring to boil, reduce temperature and simmer to reduce and thicken, about 15 to 25 minutes.
Remove from heat, allow to cool, pulse with immersion blender until desired consistency is reached, think semi-smooth. Bottle and allow to mellow overnight, the favours will bind and the intensity of the bourbon will amplify.
* Add more Jack Daniels if a stronger flavor is desired. If more dancing is required in the kitchen, add some to the cook!*