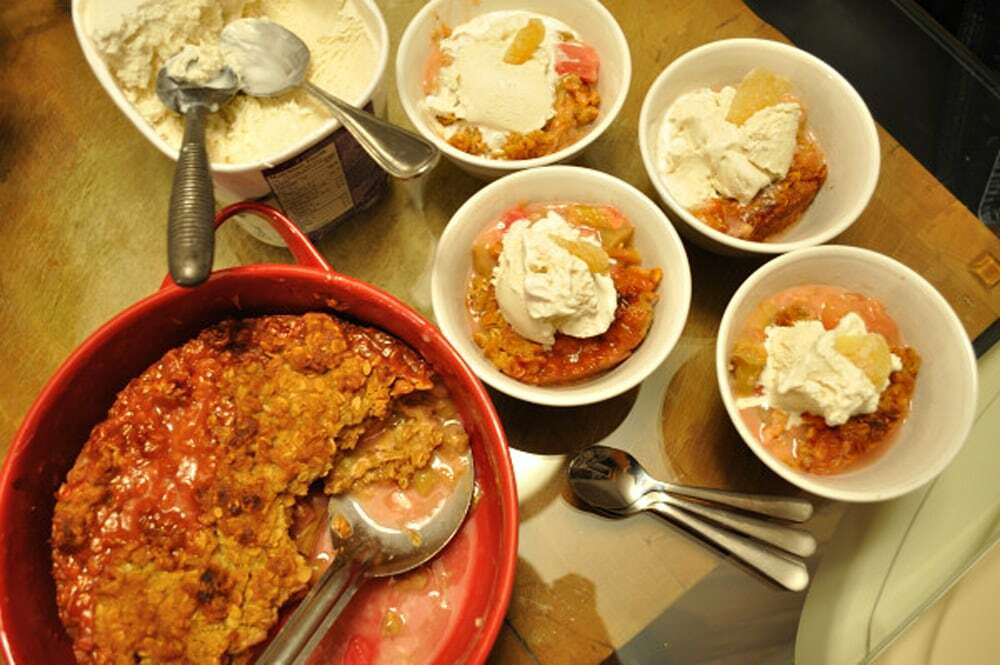 A little twist on an old favorite, Rhubarb Ginger Crisp takes my Grandmother's recipe and adds a layer of Asian flavour; the tartness of rhubarb and the heat of ginger against a brown sugar crumble. The prefect dessert, a cleansing breakfast or a midday snack; I love having a big dish of crisp on the back of the stove – it never lasts long.
We have been moving, co-joining spaces in what the chef in my life calls "kitchen fusion". Taking the best of two, 2 bedroom apartments and combining them into one, so we can stay with the garden that I've planted, on a property we both love. The remainder of our personal belongings have been packed, and stored in boxes, trunks and crates for the time being. There's been little time (and even less energy) left for cooking, but the garden calls and in it is rhubarb ripe and ready.
I'm on a rhubarb-ginger kick, I love the harmony of these to flavors and how they work together. Last week we featured the Rhubarb Ginger Fizz, the opening cocktail in a little backyard celebration over the long weekend, I believe the canine guests almost outnumbered the human guests.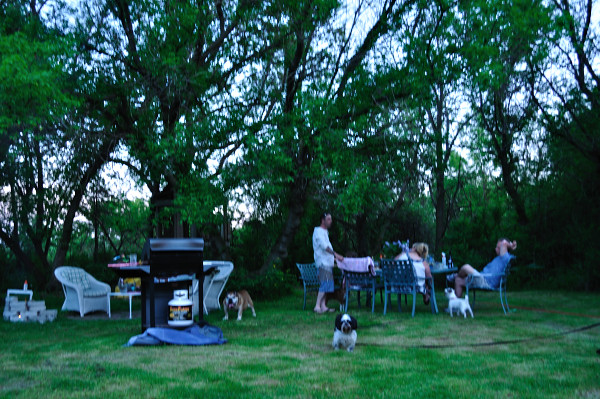 This Rhubarb Ginger Crisp was the final note on that same evening. Which largely explains the lead shot in this post… food styling á la several cocktails, a couple of ciders and several glasses of wine. Warm Rhubarb Ginger Crisp, a good vanilla bean ice cream and a piece of candied ginger to top, made extra messy with the use of fingers. No one notices in the backyard, under the stars.
Casual, comfortable, easy and good for you too, use the crumble topping over any cooked fruit in season. In this recipe I've used barley flakes instead of oatmeal, just for something different.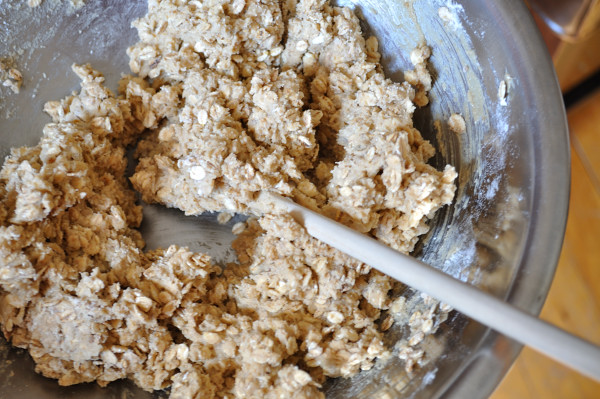 Rhubarb Ginger Crisp Recipe
Prep time: 15 minutes Cooking time 45 minutes
Serves 6
6 cups rhubarb, cut into 1 inch chunks
2/3 cup sugar
2 tablespoons crushed ginger
1/4 cup flour
Crumble Topping
1 cup butter, softened
1 cup brown sugar
1 cup flour
2 cups barley flakes
1/2 teaspoon ground ginger
1 1/2 teaspoons ground allspice
Pre-heat oven to 375*F
Method:
Wash & cut rhubarb, add to 8 cup baking dish pre-coated with non-stick baking spray. Add sugar, ginger & flour to rhubarb and mix until lightly coated.

In a large bowl, cream together softened butter & brown sugar until smooth. Add flour & dried spices and mix lightly, then add barley flakes and mix with wooden spoon or spatula until well blended, forming a moist, loose crumble.

Top prepared fruit with crumble topping, pressing lightly with the back of s spoon to from a top 'crust'. Place baking dish, uncovered, in center of oven at 375*F for 40 – 45 minutes to bake. Juices from the fruit below will bubble through the crumble topping as it cooks, the top should be golden brown and crisp.
Serve warm or cold, with toppings like frozen yogurt, ice cream, whipped or clotted cream. Perfect for potlucks or a cottage getaway weekend.
No need to refrigerate leftovers, it will last a room temperature for up to three days. (Or, so I've heard, it never makes it that long in my kitchen.)