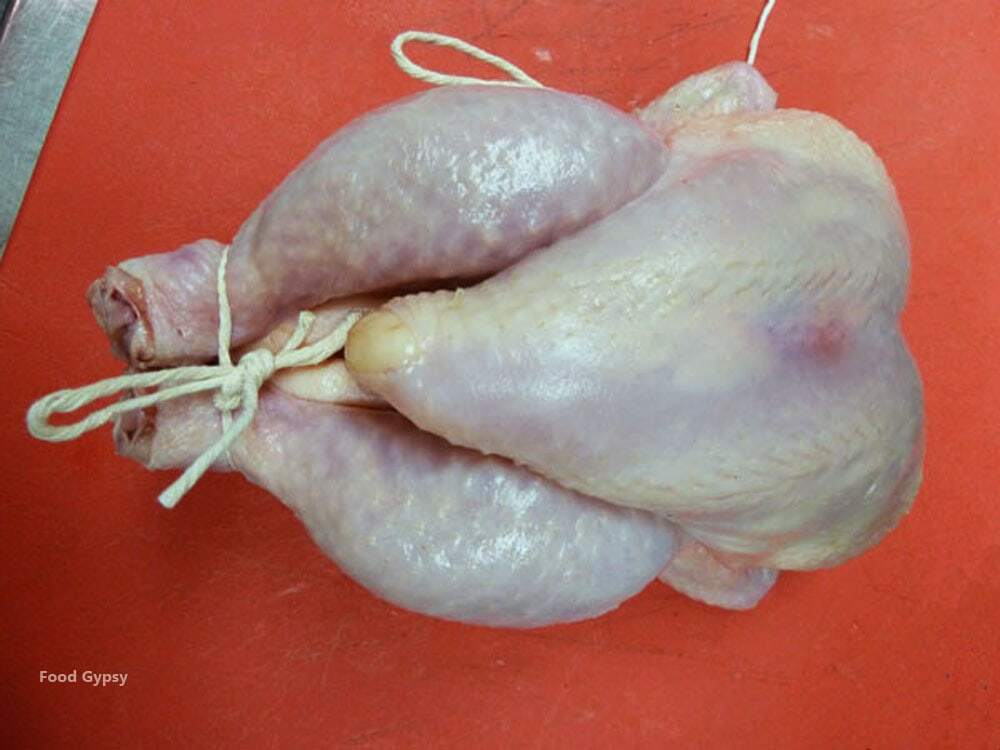 Fowl Talk – Trussing, Roasting & Wine Tips
Nothing more annoying than your turkey/chicken/goose/ duck falling apart in the oven, stuffing all over the place soaking up all those lovely juices that could be used in your sauce. A tightly bundled bird will help keep the meat contained, the juices in the meat and the stuffing where it should be.
Recently learned how to (better) truss a bird while studying cuisine and it might be one of the best lessons so far. I love a tightly trussed fowl. All you need is a trussing needle and a piece of butcher's cotton string and a bit of patience.
Best practices, check the bird, inside and out. Remove any reaming pinfeathers and extra fat. Clip the wing tips at the fist joint, they're only going to burn. Then tuck them back under the bird (like sun tanning) secured under the first sting before you tie it tight.
A picture says a thousand words, so let's walk you through this with a professional… in these shots we are trussing a duck… no worries, pretty much the same thing…
Once you've tied up your bird… it's time to roast.
There's a great deal of conflicting advice out there as to the best practice when roasting. It's not difficult, but if you've never cooked a whole turkey before in can be a bit intimidating so keep things simple. Roasting in three easy steps:
Prepare your fowl (rack or roast). Season with salt and pepper, liberally inside and out (the inside part is easier pre-stuffing & trussing. I know that seems obvious but just in case you haven't had coffee and the kids are manic after a face full of candy, worth mentioning.) Add herbs or additional flavor then brush the skin with oil, some prefer olive oil, personally I prefer corn oil with turkey, olive oil with lamb and beef and butter with chicken. (Recently experimented with truffle oil… now think that goes with EVERYTHING!) When roasting place meat on a rack or on a bed of sliced vegetables to keep it up, off the bottom of the pan.
Start on high heat. One of the best tricks I ever learned from Jamie Oliver… preheat your oven to 450* place your meat in the oven for 15 – 20 minutes, until it is beginning to brown. Then reduce your temperature to 300* /350*. The larger the piece, the lower the temperature. Baste with juices regularly to help keep it moist and juicy. How long? No idea depends on the size of the piece you're roasting. As my Chef Instructors at Le Cordon Bleu would say "until it's done".
Check the temperature. Particularly when it comes to any kind of bird… nobody wants undercooked turkey on Christmas day so break out the meat thermometer and check at the thickest part (thigh for a fowl) the desired internal temperature is 185*. Pierce the thigh and make sure all the juices run clear then rest your meat – for at least 20 minutes before carving.
Little Gypsy tip: to keep that breast meat nice and juicy, position your bird 'head down' when resting, this will direct the juices into the breast which tends to be drier as a general rule.
From there Dear Reader, you're on your own. Carve and plate and be sure to freshen up just a touch before ringing that dinner bell, the cook should look as good as the meal.
Grab your glass of wine on the way out of the kitchen, as Julia would say…

"One for the dish… one for the cook!"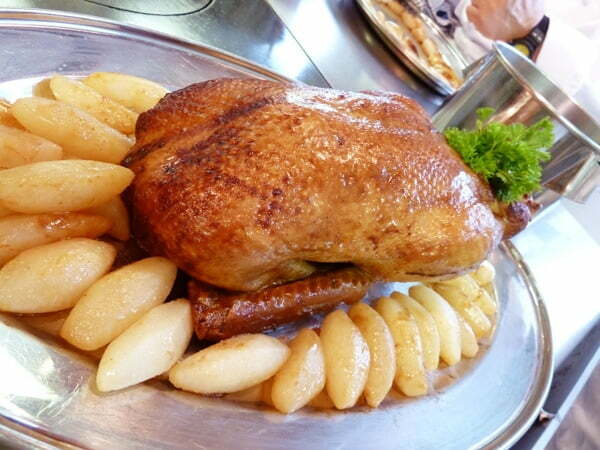 I might recommend a grape or two; with turkey I stick to the Pinots…
If you prefer red… Pinot Noir… it's lighter in tannins so will not overwhelm the meal but has enough body and power to bring a bit of balance.
If you prefer whites… Pinot Gris… personally not a big fan of Chardonnay, that would be most people's obvious choice with turkey, I opt for something dry with a strong fruit backing and no oak.
Just a thought. Have fun, it's your holiday!
Right… I'm off to practice my Italian in my first ever REAL ITALIAN Christmas eve, which is all about seafood. (I'm pretty sure there will be wine with that!) Tomorrow, there may be turkey. Merry Christmas Foodie Gypsies. Thank you for reading. Really. Thank you!
"May your day be merry and briiiiiiiight and my all your Christmases… be whiiiiiite."