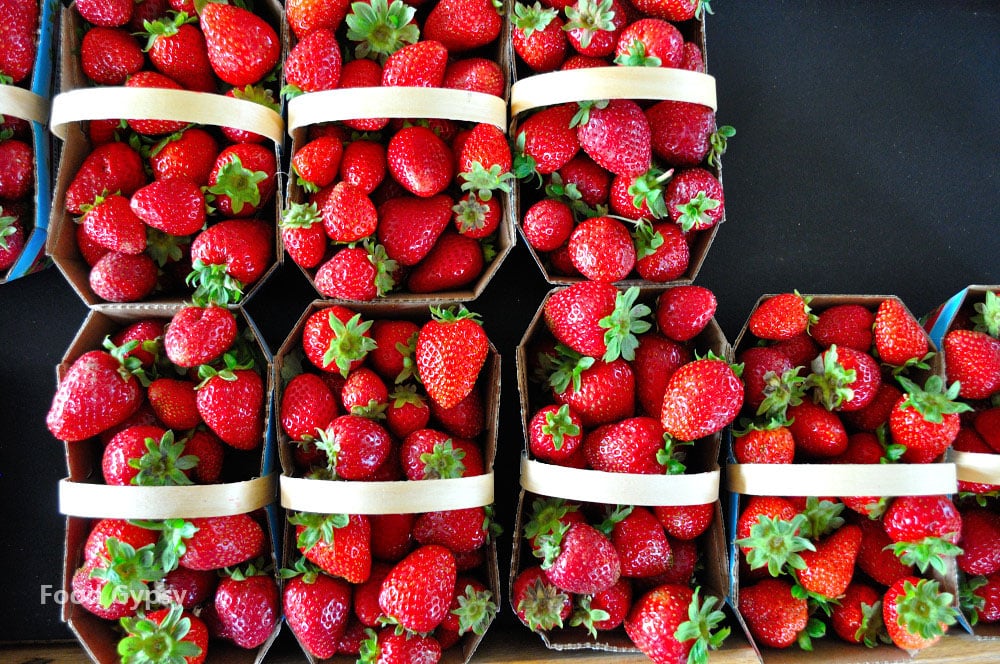 Potager Eardley, Our Local Kitchen Garden
A pleasant country drive just outside Aylmer, Quebec Potager Eardley has become a favorite weekend family destination and our local kitchen garden. Filled with local, seasonal fruits and veg, a short selection of baked goods, fresh waffles and a cold case full of sorbet it's the perfect alternative to big box grocery.
I love a local find, something easy and accessible that makes the whole family happy to pile in the car with hopeful anticipation. While picking through wilted, spotted beans in one of the local supermarkets a friendly shopper offered a very welcome tip "have you been to Potager Eardley?" he looked down at my sad bag of yellow beans "their produce is amazing, I think you'd be happier buying your beans there." We chatted briefly as I dumped my less than perfect wax beans back into the bin and made a mental note to drag the hubs out of the house of a bit of food recognisance.
Located at 398 Chemin Eardley (398 Eardley Road – en Anglais), Gatineau QC Potager Eardley is only minutes from us and yet it had remained unexplored until one beautiful day we headed towards down Eardley towards Luxville to see what treasures we might find.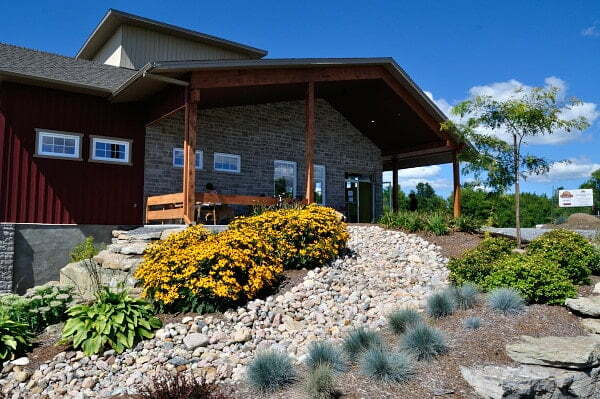 Location, Location, Location
Set back from the road, with plenty of parking and a welcoming front facade, we found not just a charming little produce market but a marvelous family destination with a patio, and picnic area, a playground and a collection of farm animals including a troop of rambunctious goats to feed. Waffles, smothered in fruit are made to order and colourful sorbets tempt behind glass.
The produce selection is seasonally oriented, currently stocked with all manner of tomato, corn, zucchini, eggplant, ever bearing strawberries, blueberries, a selection of onions and, of course beans. Beautiful, crisp, perfectly fresh, vibrant beans in three different colours. My tipster was so right, I was much happier with the produce and the pricing? Pretty much the same. A charming alternative to chain supermarkets, with local flare.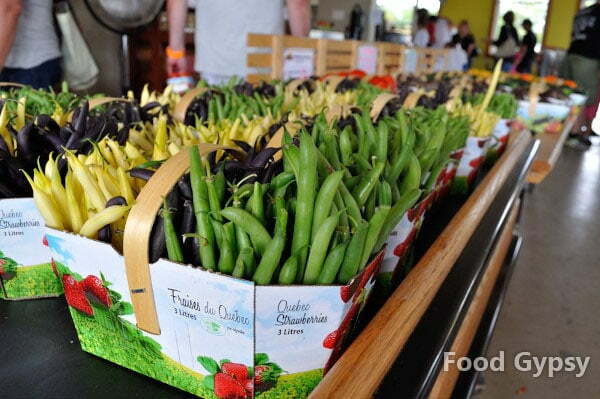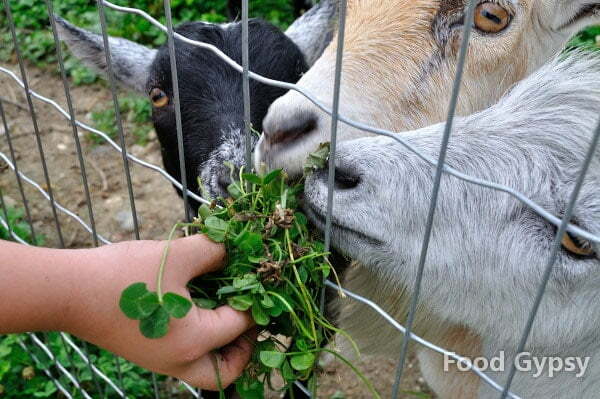 Family Farm Fun
A marvelous family destination for those in the National Capital Region and only a half an hour drive from downtown Ottawa. It's become a favorite weekend trek, often combined with a family hike in nearby Gatineau Park. Great tip for your Labour Day Staycation, or any weekend you need to get a little fresh air and good beans… or your Halloween pumpkin!
Wishing proprietors Dany & Nathalie a marvelous harvest season, see you again soon.
Contact:
Potager Eardley
398 Ch Eardley, gatineau, QC
p: 819-684-0273
website: www.potagereardley.com
Gypsy Note: The website is French, but service is offered in both French and English. If you're attempting bilingualism, like me, don't be afraid to practice your French!