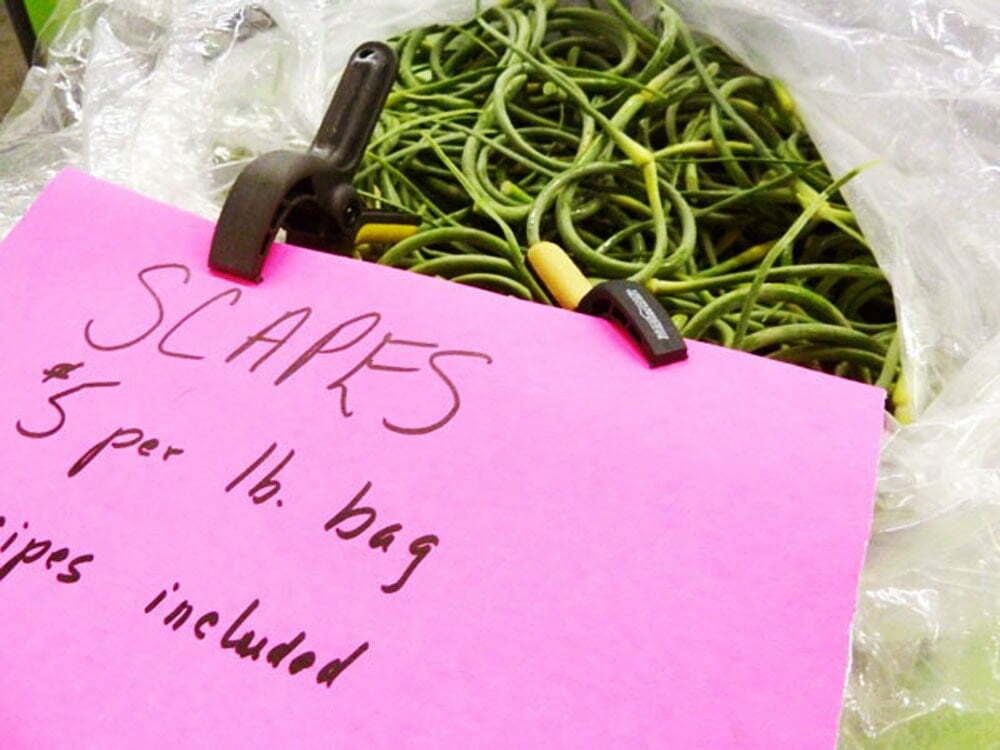 Scaping Summer ~ Food Vibe with Dr. Kubie
From time to time, our resident Food Gypsy Health & Wellness Advisor drops us a line on what's good for yee old bod – and why.
Dr. Kubie: Dr. Josef Kubinec (aka: Dr. Joe), BPT, CPMA – is a physiotherapist, sports medicine specialist, acupuncturist, former organic farmer and restaurateur; currently based in Clementsport, NS, Canada. He's a busy guy but he makes time for a little Gypsy gab when he can (between sticking pins in patients).
His acupuncture training took him to China, where he integrated an interest in herbal and Chinese medicine with his western scientific training, giving him a rather unique perspective on food as preventative medicine.
We call this section of Food Gypsy "Food Vibe" – Oprah has Dr. Oz this Food Gypsy has Dr. Kubie.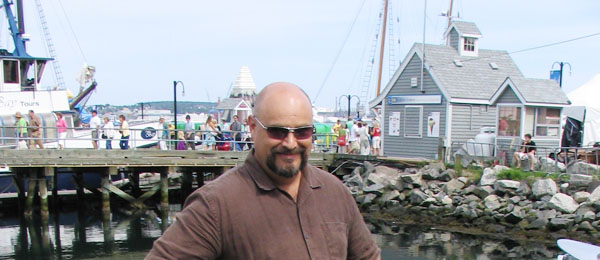 Gypsy: So Dr. Joe what's the Food Vibe today?
Dr. Joe: Scapes! Lots and lots of garlic scapes.
A scape is the top part of the hard neck garlic plant, that if left in nature, will bloom and seed. In garlic production, farmers remove the flower, driving the plant's energy into the bulb, making for bigger, juicier bulbs and that is how we get big, fat garlic.
Not only is this lovely, curly little flower edible, it's packed with nutrition in perfect harmony with what the body needs in its season. Nature truly is a marvel.
"One of the biggest benefits of eating local is the seasonal fluctuations in produce and what they offer in the way of nutritional support.

The earliest spring vegetables and herbs – rhubarb, dandelion greens, nettles, fiddleheads and asparagus – cleanse the kidney, liver, gallbladder and blood and stimulate circulation after a long winter of stagnation.

As we move forward into late spring/early summer the garden offers us this delicate flower from the Allium family that aids in digestion, is a natural anti-fungal/antibiotic and cholesterol fighter that tastes terrific.

Garlic is good for the heart, it can actually reverse arterial plaque, it's nature's cardiac conditioner.

Now consider eating a growing seed; what you're consuming is the plant's effort in sustaining the species. It puts all it's energy into expanding, so the energy and nutritional value is multiplied.

Packed with vitamins C and A garlic scapes support the immune system but most importantly – that seed alive with energy." ~ Dr Kubie
He's big on energy, it's what keeps us breathing. I like breathing, it's nice.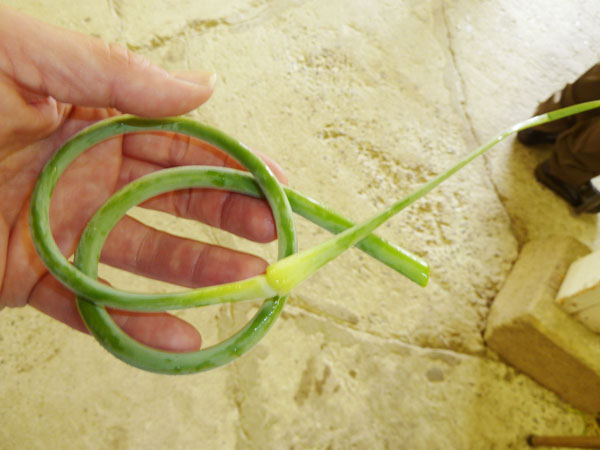 Garlic scapes are edible and delicious, you often see them in farmer's markets this time of year, all bright green and curly. You can eat them raw, sliced in salads, add them to your favorite bruschetta, lightly sautee in a bit of olive oil (or butter) as a side, and (one of my favorites) tempura-ed for a crispy, tasty treat.
Even better; take that living garlic flower use it as a fresh garlic substitute as bulb garlic gets old, soft and punky – until the fresh cop arrives at harvest time.
Pack your food processor with whole garlic scapes, a touch of course salt (to act as a preservative), a generous drizzle of extra virgin olive oil and hit that button until you have a smooth green paste.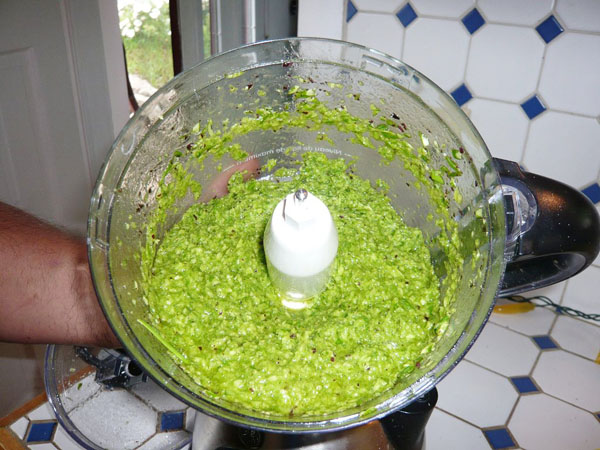 Add nuts of your choice and make scape pesto or leave it fresh and use it in any recipe the same way you would use garlic. Garlic scape paste freezes beautifully and, unlike it's bulbus brother, it leaves little garlic 'after fume' making you kissable and people friendly.
"I like the explosiveness of the energy" says Dr. Kubie "you taste that sunshine, that brightness, in every bite.

I take the scape paste and smear it on a nice rare rib steak. The essence of garlic, without the burn."
Mmmmm. Sunshine in every bite. Now that's energy.