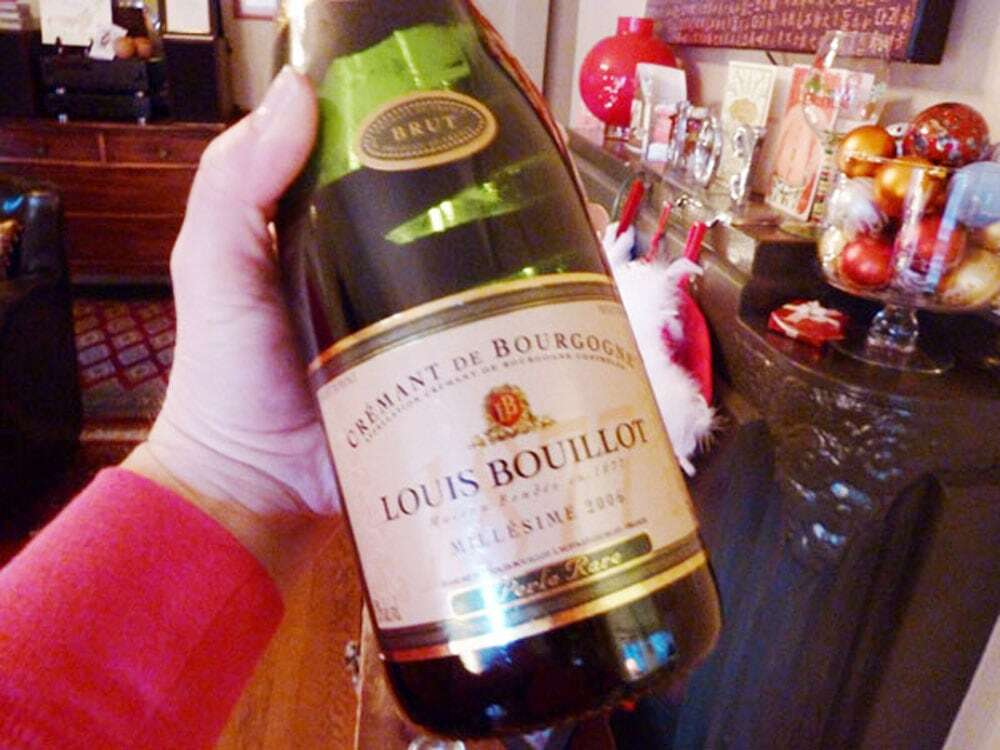 A Bit on Bubbly – Sparkling Wine
Why wait for a special occasion?! Toast with bubbles any day of the year. For the uninitiated, sparkling wine and champagne has been one of those celebration reserve bottles in the wine rack served with canapes and something sufficiently snotty. It's broken loose for weddings, anniversaries, landmark occasions and New Year's Eve.
While I'm all for a party (trust me on this), in my mind a great bottle of sparking wine is the bridge between wine and beer. It's not snobby at all… it's FUN. It likes to go out but could just as easily stay in, looks elegant on the table and just as easily slips into a barbecue.
At one time, champagne was a blanket term given to all white bubbling wines produced by a secondary in-bottle fermentation. But times have changed, now unless it is produced within the Champagne region of France, it cannot be called 'champagne'.
In truth, I hardly care. It's the bubbles I like. I still recall my first taste and how it made me giggle as it tickled my nose. Good news Foodie Gypsies… there are plenty of fine sparkling wines on the shelves for New Years and these are three fine choices that won't break the bank.
First, we'll hear from France… a sparkling white from Burgundy.
Louis Bouillot Perle Rare Brut Cremant de Bourgogne
Bright and floral, hints of apple, pear and grapefruit and an off-dry style and a slightly foamy mousse. The Perle Rare Brut offers an intensity and complexity and a slightly bitter finish for that, open mouth 'smack' that is the mark of a sharper sparkling wine.
Many would recommend this with an apple desert, my favorite Sommelier recommends, potato chips.
Yup. Potato chips. Plain old salted, ripple chips.
I took that one step further; sliced a couple of potatoes very thin, fried them in a bit of duck fat and finished them in Le Saunier Camargue Fleur de Sel. The salt brings out the natural baked pear in the flavour notes. Can't believe I drank the whole thing (what I won't do for my readers!) then went out to pick up another bottle for New Years Eve.
Retails for under $20 an excellent value. Potato chips… my kind of Sommelier!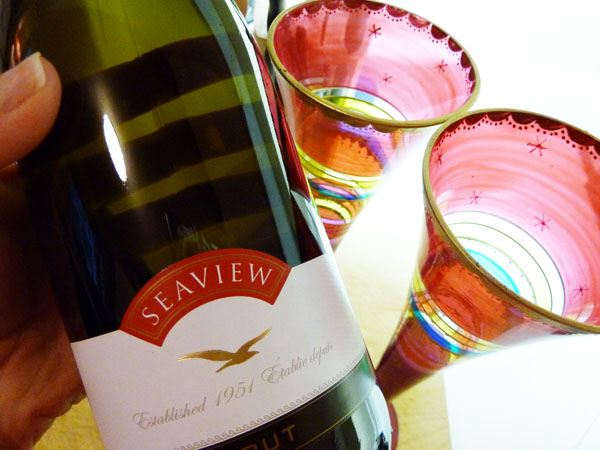 Seaview Brut
Known for it's deep gold colour and sweet cantaloupe and honey undertones as well as it's tobacco nose, this sparkling from Southeastern Australia, with a persistent, fine bead won't let you down.
Enough acidity to maintain it's grip and enough length to sparkle into the night. Seaview Brut is among the most flavorful bubblies around.
A reliable easy-drinking fizz.
Paired with… grilled meats. In fact, great with a juicy porterhouse, rare. It's that versatile and that simple.
Retails for around $12 it's a great introduction to sparkling if you're a first timer and an excellent "case" selection for those of us on the bubble – as it were.
Viva Italia… a post on bubbles just would not be complete with out a little nod to Italy, after all, it was the Romans that first planted those vines in northeastern France, it is an appropriate homage to lift a glass of something that sparkles from Italy.
NINO FRANCO BRUT PROSECCO DI VALDOBBIADENE
Singling out the Nino Franco, but any Prosecco will do. A key ingredient in Belinis, Prosecco is a fine, fine bead, which means… tiny bubbles rising on the glass. An off-dry sparkling with good acidity and a lightly creamy flavour. It remains fresh and neutral and decidedly aromatic.
Hints of green plum and lemon it holds a slight acidity. For those that prefer that dry, sharp taste, this may not fit the bill, but for those with a taste for the slightly sweet – perfect.
Among my favorite quaffable sparkling wines, it goes from morning to night easily. Mixed with a bit of mango juice for brunch, paired with mild cheeses in the evening, at the table it mingles beautifully with seafood.
Pass the calamari!
Retailing around the $22 mark, Persecco as easy on the pocketbook as it is on the palette.
And there you have it… hours of early morning "research"… that involved sampling and re-sampeling. (I believe I now need a nap!)
GO… Celebrate. Be with the ones you love!!!! Sip from the loving cup and let the bubbles make their magic. Then promise me, PROMISE ME… you'll drink more sparkling wine in 2011.
A TOAST… to LOVE!