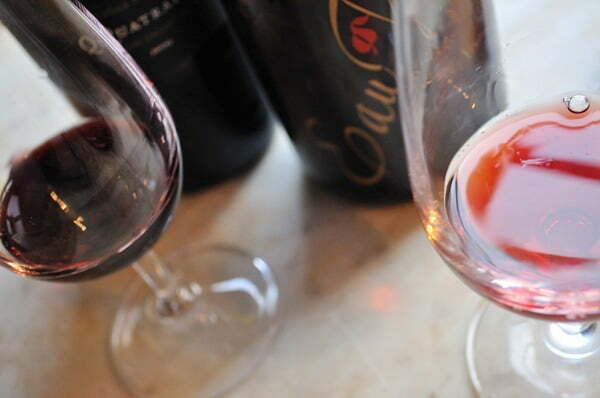 BC Wines – A Little Taste of Home
Six bottles of BC wine made it's way east this week to be tasted and Tweeted by eastern wine hounds (of which I am one). Another of our ongoing Canadian wine discussions, lead by Canada's Natalie MacLean. Nothing like a little taste of home…
Catch the conversation, Thursday, January 24 at 8 p.m., under the hashtag of #ONtastesBC.
It seems odd to refer to myself as an 'easterner' when the west still feels like home. Born in Vancouver, I spent my teens and early twenties in the Okanagan, where skipping school meant a day at the beach, and eating local was a stop at the fruit stand. I left BC for Calgary (which was still close enough to enjoy weekends at the lake) where I stayed for many years before shifting to the eastern shores of Nova Scotia, then on to Ontario, and now Aylmer, Quebec, just across the river from Ottawa. (I've earned that Gypsy title.)
You can take the girl out of BC, but you can't take the BC out of the girl
I make it west whenever I can. My dad still lives in the small community of Falkland, BC (north of Vernon) where I spent my teens, five miles up a dirt road, twelve miles from town. ("Rural" is putting it lightly.) There is no place on earth quite like BC's interior with it's mountains and rivers it's clean air and cold lakes. Lately I've been threatening to take the French chef in my life (Chef B), who's never been west of Toronto, to taste the sweet nectar of Canada's west. Because I already know what this week he found out: BC wine makers are knocking it out of the park.
While he grew up among the old world vines of Burgundy, I cut my teeth on the new world grapes of the Okanagan, long before they were great. I watched the culture of wine evolve as vines were planted, cellars were built, and old folks sat on their porch watching landscapes change shaking their heads. "Those crazy young folks are growing wine Harold!" So Harold, who's crazy now?
Ontario Tastes BC
All the wines you see listed here are available at LCBO locations in Ontario, but many east of Alberta might wonder why they don't see more BC wines on the shelves? First we have to consider that BC produces less wine than Ontario. In 2011 Ontario produced 20.6 million litres verses the 14.8 million litres produced in B.C. in the same year.
(Source: Wine Council of Ontario & the British Columbia Wine Institute)
Numbers aside, the real reason you don't see more Okanagan wines shipping east is because most of BC's wines never make it past the border. British Columbians know what terrific wines they have at their doorstep, those wines are the cornerstone of every restaurant wine list, swanky dinner party and casual barbecue.
Most of the wines on this week's list came from familiar names, I grew up on Mission Hill and Quail's Gate. Eau Vivre, at the southern end of the valley, near Keremeos, was a fresh face in the crowd. The Similkameen Valley, from Oliver south, is producing some truly excellent wines from vines that struggle in the arid climate. Grapes, much like people, are at their best when they're forced outside their comfort zone.
Behold the beauty of the uncomfortable grape.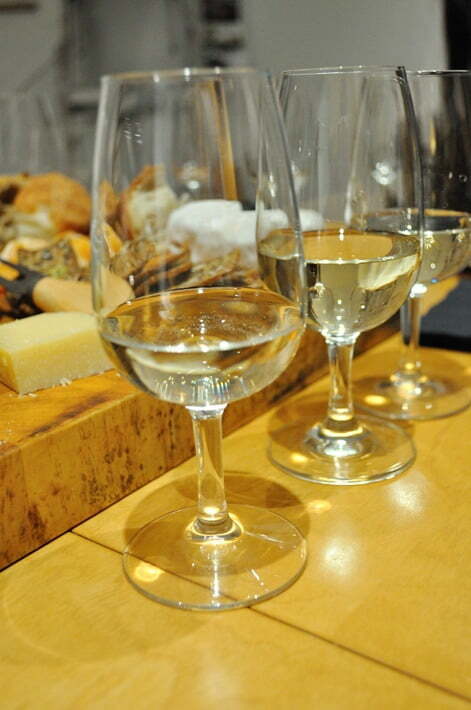 Gray Monk Gewürztraminer 2011, V.Q.A., Okanagan Valley, British Columbia
A light, sweet aroma tainted with rose, with a full, ripe pear taste and hints of almond. This was a wine that was too young for me, with an unwelcome effervescence. Wait and drink it in two years, then I believe you will see it bursting with taste, instead of bubbles. ($19.95) Gypsy Score Card: 83/100
Quails' Gate Chardonnay 2011, V.Q.A., Okanagan Valley, British Columbia
A chardonnay in the California style, light and airy with big fruity flavours of peach and apple. For me, this chardonnay was missing a layer of acidity that has marked the Quail's Gate chard I know and love. That in mind, still a ripe opener on a hot day. ($20.95) Gypsy Score Card: 89/100
Mission Hill Family Estate Reserve Chardonnay 2010, V.Q.A., Okanagan Valley, British Columbia
This speaks of Okanagan sun, the air full of of peach and pear and a hint of toasty almonds from somewhere further south. While it is big on the nose, it's easy in the mouth, creamy, soothing and light. ($19.95) Gypsy Score Card: 90/100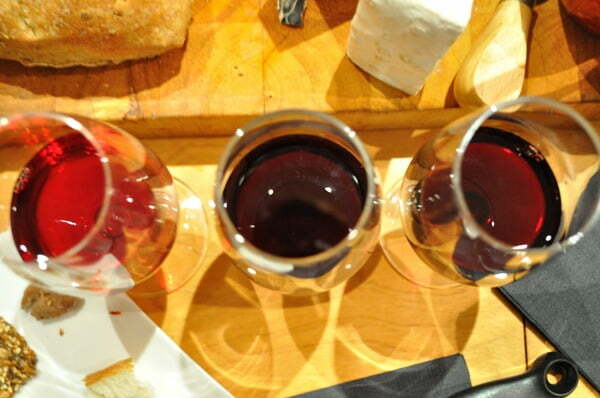 Eau Vivre Pinot Noir 2008, BC VQA, Similkameen Valley, British Columbia
This pinot noir, from a tiny, little known vineyard quite simply floored me. Smooth, even and respectful of tradition. The colour is perfect, the clarity is outstanding, coupled with that unmistakable barnyard essence that makes a solid pinot in the Burgundy style. This is a wine I could drink all night long, it's layers of flavour include sour cherry, and a hint of tobacco. Already four years old, I'm tempted to cellar a case for three to five years, because structure like this ages so well. One of the big hits of the night for me. (A tremendous value at $24.95) Gypsy Score Card: 93/100
Our Chef B, Burgundy Boy, to whom pinot noir is mother's milk had nothing but praise for Eau Vivre "wow, I could be in Burgundy right now!" Trust me when I say his praise is not easily won.
Osoyoos Larose Le Grand Vin 2008, V.Q.A., Okanagan Valley, British Columbia
Among my favorite BC blends in the Bordeaux style: cabernet sauvignon, cabernet franc, merlot and malbec, this is a wine with tremendous structure and lineage. A ripe dark fruit nose, rich, full-bodied taste and a long, deep finish; it's also a wine that will last and last. If you can stand not to suck the bottle dry the moment it comes through the door, sit on it until 2020… then call me. ($45.95) Gypsy Score Card: 91/100.
Mission Hill Quatrain 2009, V.Q.A., Okanagan Valley, British Columbia
A heavy bottle and stunningly simple label, pays homage to the truly great wine it embraces. Adjectives such as "spectacular" spring to mind, if Mission Hill is not entering this wine in open competitions, it should. The combination of 35% merlot, 30% syrah, 20% cabernet sauvignon and 15% cabernet franc is simply outstanding.
The Quatrain could pass for a Chilean wine, with it's robust tannins and multi-layered complexity. It starts with red fruits, but as it warms it becomes completely something else, I could barley get my nose out of it. Herbaceous and earthy with undertones of butterscotch and a hell of a kick at 14%. (Cannot believe this bottle goes for $44.95 – this is as good as French wines three times the price.) Gypsy Score Card: 96/100
And how did our resident Frenchman and self-professed wine snob do with Mission Hill's Quatrain? His exact words (between sipping, slurping and sniffing): "Fuck Bordeaux. This is – by far – the best Canadian wine I've ever had. Structure and complexity… JESUS… France could learn a thing or two from this wine." I should have thought his lingering, lip smacking consumption (expletives aside), was endorsement enough.
Thank you to my Ottawa partner in Tweet Tasting, who hosted on a cold January eve, Courtney Flood. You can read her thoughts, same wines, perhaps punctuated with less gushing and pining for lakefront laziness, on her blog, Wine & Food for Everyday. And of course, when in doubt about any wine on your list, head straight to Natalie MacLean, where you'll find literally thousands of wines to choose from.
Come to think of it, I really should keep my options to myself. Now you'll just rush out and buy yourself a case of BC wine (I'll take one of the Pinot and one of the Quatriane, please), or be forced (like I am) to head west for a cellar tour with a new convert.
There's no taste like home.