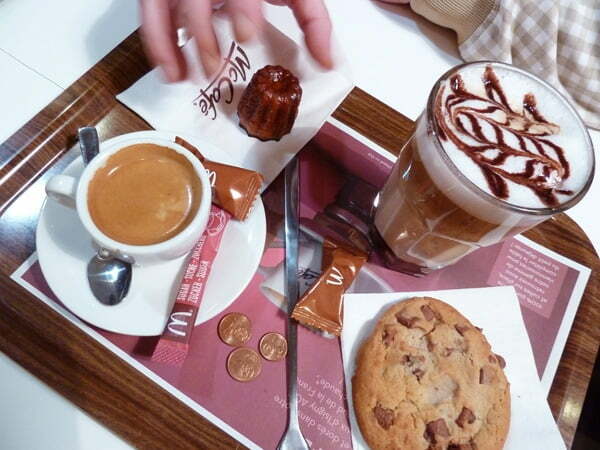 Where to go for a fancy cup of coffee while shopping in downtown Dijon, France? A quite little out-of-the-way café perhaps? Nope, it was McCafé France for a little golden arches action to see what McDonald's has to offer, with a French twist.
The world's largest fast food franchise serves around 68 million customers daily, in 119 countries and territories. Judge if you will, but I always make it a point of popping into McDonald's as I travel. I've seen McSatay in Thailand, McSushi in Japan, McCurry in England, McTaco in Mexico, and McGelato in Italy. Each menu is tailored to local tastes and flavors, with all the fast food hype of the American original.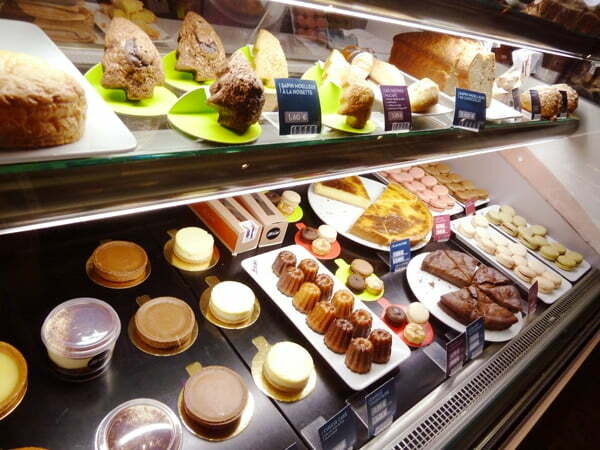 An easy to find meeting spot as we wandered off in different directions, McCafe in downtown Dijon, was a little caffeine and sugar pick-me-up late in the late afternoon. We were fortunate to find a table, at the back of the dark, wood paneled room that could have been a coffee shop anywhere. Tables were clean, chairs were comfortable. Dare I say McCafé, was nice enough for a casual coffee date? Yes, I would.
The atmosphere as laid back and relaxed. Locals tapped on laptops, using free WiFi and students gathered text books in hand for an afternoon of studying. One young woman ran out of battery power and plugged in, running her power cord across the floor, causing patrons carrying steaming hot coffees to step, or stumble. Did this result in rude remarks or evil looks? Au Contraire. All smiles and kindness, the French politely stepped over. Those who tripped were apologetic, plugging her back in and laughing.
The same infraction just down the street at your local Mickey D's would get you an earful, I'm certain you'd be asked to curtail your surfing and power up somewhere else. People, theyre a surprise everywhere you go.
This Gypsy has nothing but steaming coffee praise, for France's McCafe. Chef B enjoyed his favorite, Canelé Bodelais, small French cylindrical shaped pastry with a soft, tender custard center and a dark, thick caramelized crust. Pure French style, under the golden arches… where you'd least expect it.