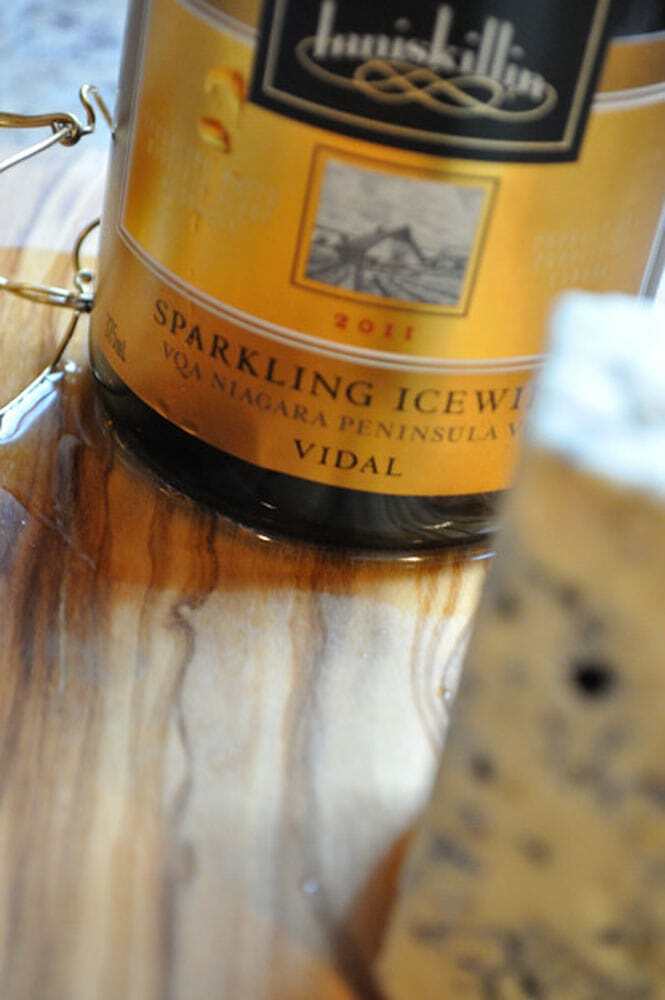 Wine & Cheese & Tasty Tips
Last week we joined Canada's Natalie MacLean in the second in her series of live Wine & Cheese Tastings on Google +, pairing six Canadian Cheeses with a section of Canadian wines. Here's our take on the evening, with tasting notes, pairings and a few tips for your next wine & cheese.
The Wine & Cheese Gang (as we are lovingly called) is a collection of opinion makers including Jason Solanki, Nina Syas, Dan Trcka, Susan Desjardins, Allie Hughes, Dawn Montgomery,Gaby Israel, Travis Oke, Courtney Flood (our guest at Chez Gypsy), Mark Britton, Sara Connelly, and this Gypsy. Experienced sommeliers, writers, journalists and lovers of food and drink, it's always an interesting (wine fueled) exchange. I'm still not sure how I landed on this list, I think they know I drink.
Watch the first round, or the second, for a wide variety of tastes and opinions. Everyone's palate is different, everyday, depending on what you've eaten, or how your body chemistry is balanced. What wows some may be offensive to others, so I encourage you to explore the opinions of my fellow panelists and your own intuition. Experiment and gleefully bound into the world of cheese and wine.
Tastes, Toasts & Notes…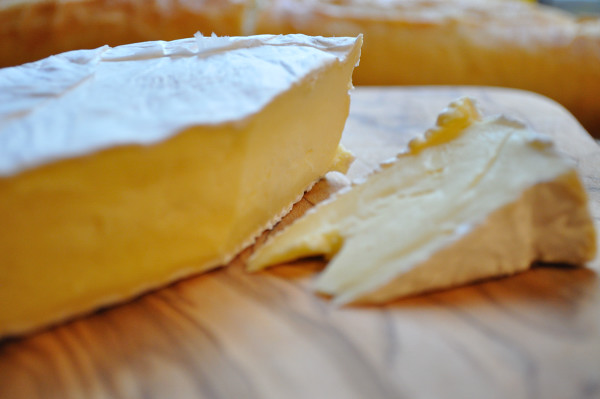 Comfort Cream, Upper Canada Cheese Co., Jordan Station, Ontario
A creamy, soft, bloomy rind cheese with a buttery, rich center and a tangy finish. More similar to a brie than a camembert, firm and white, and made with pasteurized milk, it's a fine cheese made in the artisan style. Comfort cream is hand salted, hand turned and hand wrapped.
Gypsy Wine Pick:
Le Clos Jordanne Village Reserve Chardonnay 2009, V.Q.A., Niagara Peninsula, Twenty Mile Bench, Ontario
A glorious bottle of Chardonnay in the French style. Nutty, buttery, toasty and well oaked, with notes of autumn fruit and citrus. Dry, medium bodied, with just the right acidity and a long, lingering finish that melts in your mouth. It paired equally well with the Alpindon and the 1608 making it truly one of the stars of the night. ($30.00) Gypsy Scorecard: 93/100.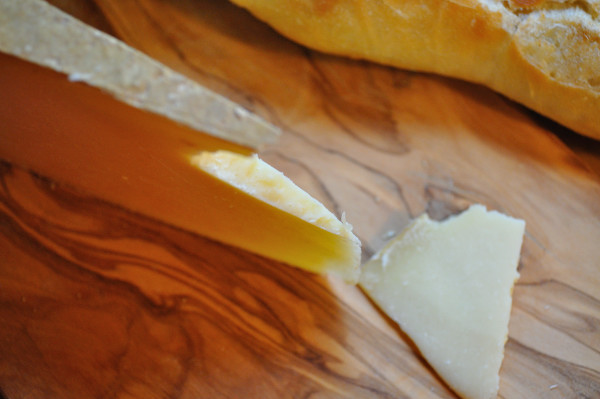 Alpindon Kootenay Alpine Cheese Co., Creston, British Columbia
A firm cheese in the French style, made with milk from summer pastures, then lovingly aged and hand rubbed. Nutty and smooth, rich and golden, it's nothing if not complex. The fatty content of the milk, aged in an old world style, increases the crystals that develop throughout the body of the cheese, and explode with flavour in your mouth. A cheese from my home province, I was thrilled to see it on the list, and it was Chef B's (Benoit Gelinotte) pick of the evening as he sampled behind the scenes.
Gypsy Wine Pick:
Jackson-Triggs Reserve Series Chardonnay 2011, VQA, Niagara-On-The-Lake, Ontario
A robust chardonnay with a smoky finish and a bite of green apple. I am frequently surprised by the latest from Jason-Triggs, they have come such a long way since they were everyone's table wine. ($10.95) Gypsy scorecard: 84/100.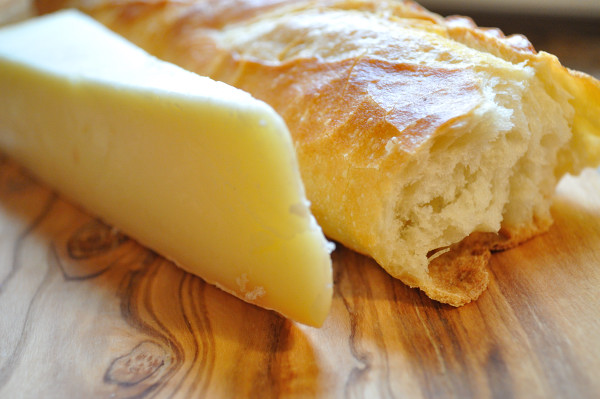 1608 Laiterie Charlevoix, Baie-St-Paul, Quebec
The 1608 is a marvelous treat, ripe and golden, it's got a bite without bitterness. A creamy, smooth cheese mostly used with pasta, it melts beautifully and is a joy to cook with (as I discovered later).
Gypsy Wine Pick:
Open Cab2-Merlot Cabernet Sauvignon Merlot 2011, Niagara, Ontario
Among the more surprising bottles of the night. A mouthy red with layers of fleshy berries and hint of mellow spiciness made it a true pleasure to drink. Medium full-bodied, ready to drink (with or without cheese), well made and well priced. This is a wine to come home to after a tough day on the job, it gently whispers "don't worry, there's always wine…". $(10.95) Gypsy scorecard: 89/100.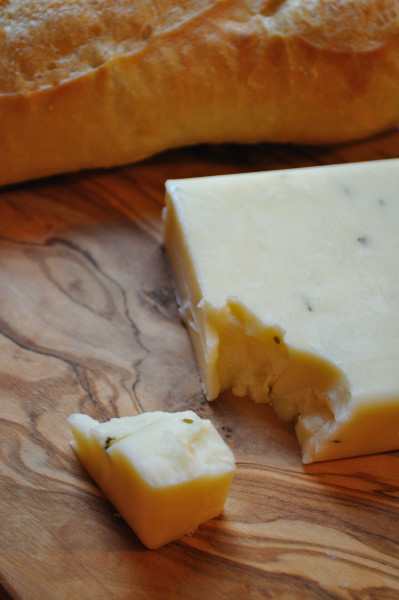 Onion Cheddar Cheese – St-Albert Cheese Company St. Albert, Ontario
Onion and cheddar? Oh hell ya! Flavoured cheeses aren't my usual pick for a wine and cheese paring, but I sure do love to eat them. Spicy and lightly herbal, this cheese has been used in my kitchen in everything from omelettes to mac & cheese (where it was a superstar, BTW). A savory selection from St. Albert Cheese Company.
Gypsy Wine Pick:
Inniskillin Wines Pinot Noir 2011, VQA, Niagara-on-the-Lake, Ontario
This smooth textured with medium bodied wine could take the strong taste of onion, but didn't knock out the cheese. It's blackberry finish make it a new pinot pick for me. Well priced, with a big juicy taste. ($13.95) Gypsy scorecard: 85/100.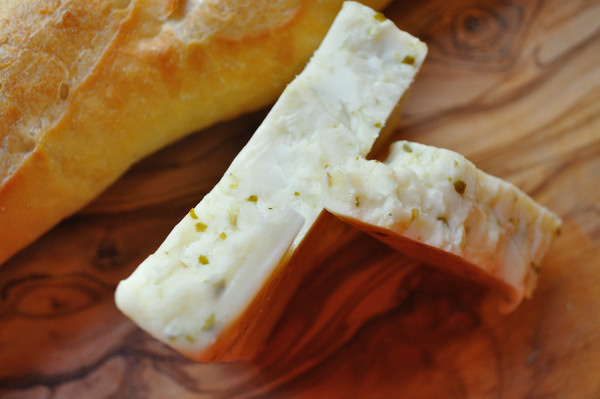 Madagascar Bothwell Cheese Inc., New Bothwell, Manitoba
A mature cheese with a peppery kick, the Madagascar Green Peppercorn was a fun, unusual addition to the list adding a sharp tang to the evening. It's spicy notes were a big hit with me, I enjoy the fragrance of green peppercorn and also found this a wonderful cheese to cook with. (Green Peppercorn Cheese Montreal Smoked Turkey Grilled Cheese – yum.)
Gypsy Wine Pick:
Jackson-Triggs Reserve Series Merlot 2010, Niagara-On-The-Lake, Ontario
Please do yourself favor and decant this wine for an hour or so, only then will it rest enough for you to appreciate it's black fruit flavour without a heavy assault on your palate. A little time releases a smooth, smokey finish and a touch of pepper. This was my pick with Boswell's Madagascar Green Peppercorn Cheese, because I liked the layering of pepper upon pepper. Well priced, it's easily affordable. ($13.95) Gypsy Scorecard: 83/100.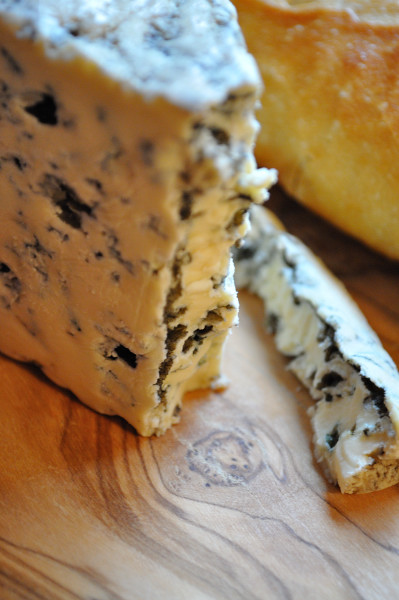 La Fromagerie du Presbytère Bleu d'Élizabeth, Sainte-Élisabeth-de-Warwick, Quebec
An organic semi-soft cheese with an abundance of mold. This is a food-science experiment gone, very, very right. It's natural rind is a tells the tale with it's blue-green veins of Penicillium Roqueforti and a nose of overripe socks. Blue cheese scares the dickens out of most people but once you've had a good one, well paired, you'll be forever in love with blue. It's unique taste and perfect salt balance make it a dominant cheese for discriminating tastes.
Gypsy Wine Pick:
Inniskillin Wines Sparkling Vidal Icewine 2011, VQA, Niagara-on-the-Lake, Ontario
This was by far the pairing of the night the "dominatrix of cheese" against a sparkling sweet background that showed both the cheese and wine in it's finest form. A strong blue loves a sweet partner, it mellows her so that even those who find her overbearing suddenly see her as irresistible The Inniskillin Sparkling Icewine, with it's poached pear notes and heady spice worked in perfect harmony, with a hint of effervescence. Can't wait to try it with fois gras! ($79.95) Gypsy scorecard: 94/100.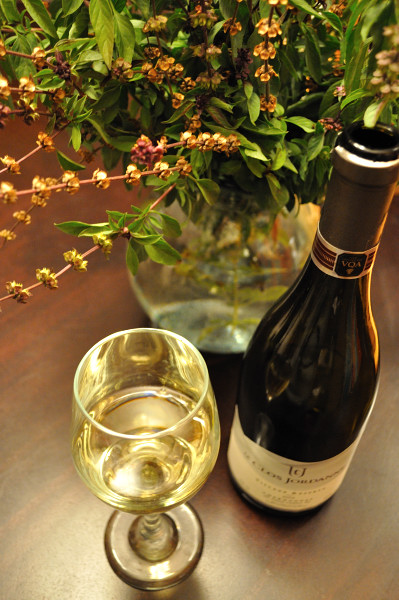 Gypsy Tips For Your Next Wine & Cheese:
Always taste from from the mildest cheese to the strongest. This will allow your palate to open and not be overwhelmed. (Once you go blue you can never go back.)
Think white. Whoever said 'only red wine works with cheese' clearly does not know their grapes, tannins can be damaging to a youthful cheeses, while the acidity of a white balances the creaminess.
If you go red go light or old, tannins mellow over time. If you must go big, bold and red; pair with a salty cow's milk cheese like cheddar.
Think in terms of heightening the experiences of the cheese when selecting your wines; you can counterbalance with a complimentary note, underscore a with a layering of flavours, cleanse with a layer of acidity, or embrace a harmony of equals.
Big, bold cheeses LOVE sweetness, this is why blues, stiltons and gorgonzolas love ice wine, moscato and port.
You can always add to the mix with complimentary foods that enhance the experience, like fruit, compotes or roasted nuts. (Hey, what's a party without a few nuts?!) Be sure have on hand an abundance of bread in whatever form you choose. Bread acts as a neutral foil to clear the mouth and as hand to mouth delivery vehicle to hold a loose, runny cheese in place so it doesn't drip on your favorite shirt.
On this evening we enjoyed warm, toasted pistachios with the Comfort Cream, a bunch of cold grapes to counter brighten the mouth and a few homemade condiments… Brandied Fig Tapenade against the Alpindon, Herbed Mushroom & Truffle Paté adjunct to the 1608, and a Cardamom Pear Butter as an accent to the Bleu d'Élizabeth.
(Recipes to follow here, on Food Gypsy.)