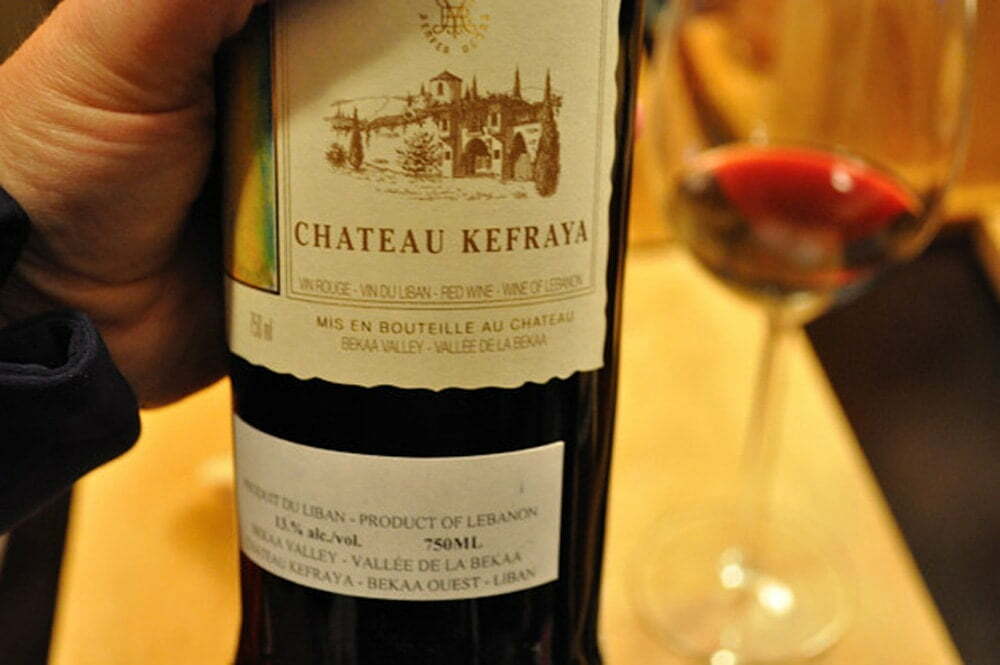 Wino Wednesday – Chateau Kefraya
Wino Wednesday, our monthly feature on Food Gypsy where we select our favorite bottle from the past month and share it with you. Our pick for the month of November is a journey into uncharted wine territory, Chateau Kefraya, a gorgeous red from the Bekaa Valley of Lebanon.
The chef in my life hid the bottle from sight, poured a glass and passed it to me saying "bet you can't guess where this is from!" (This is what passes for fun in our house.) I held it up to the light, enjoying the rich garnet colour and drank in it's deep, throaty, floral nose.
The first taste was balanced and woody, ripe with fruit and firm tannins. This is a wine to chew and savour. It's spicy, full nature made me think 'old world' and in that I was not far off, my best guess was Portugal "Lebanon!" Chef B (Benoit Gelinotte) announced proudly unveiling the bottle, "they're producing some amazing wines in the Bekaa Valley, it's my pick for the next breakout wine region." This is a Frenchman that really knows his wines and Chateau Kafraya is certainly winning pick for the holidays.
If you're like me you tend to go back to the same region or country, time after time. I am usually found in the isles of France and Italy with the occasional detour to South America. Writing about food and wine has changed that for me, feeding my innate curiosity, I've allowed wine to be a journey, taking me to new an unexpected places — like Lebanon.
From Lebanon's second largest winery, Chateau Kefraya ($26.90) blends Cabernet Sauvignon, Syrah and Carignan, then ages in French oak, for an old world creaminess. You can taste the sun, the richness of the soil, and feel the breeze on the grape. The finish is soft and dry and it's a marvelous wine with food; pair with a good chop, big, bold flavours and red meats. Gypsy scorecard: 89/100.
Don't rush through the Chateau Kefraya, this is a wine to linger over and enjoy. Venture somewhere new this holiday season. Try 'guess-where-this-wine-is-from' at your house.