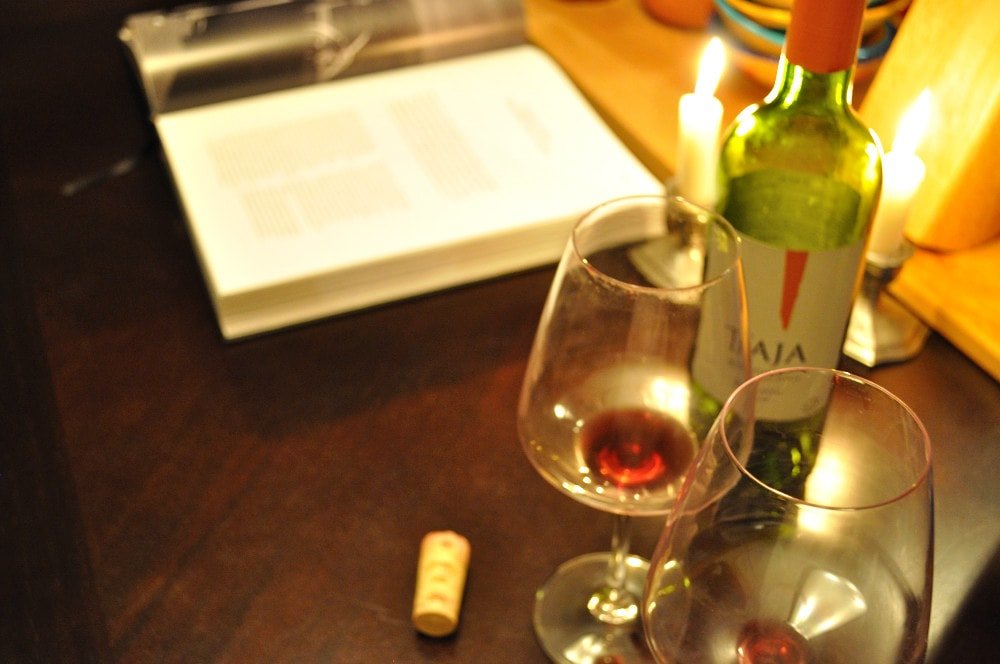 Wino Wednesday – Mahler-Besse Taja Reserva 2008
Here's to Wednesday and winos (you know who you are). This month's pick is a ripe Spanish red, Mahler-Besse Taja Reserva 2008, a wine that pairs well with business, ambition and shop talk.
We talk about food a lot, and when I say 'a lot' what I really mean is constantly. If we're not talking about what we have, will or are thinking of cooking/eating we're talking about what someone else will, has or is rumored to be cooking/eating. We conceptualize and analyze food based business, trends and fads, and we do so over large glasses of wine. Wine fuels creativity, it frees (for a moment) the mind, and (for longer periods of time) the tongue; for heady discussions one might avoid if one were say, consuming orange juice.
What better way to fan the flames of an industry based exchange than to pick a juicy red with solid structure and taste for under $15. The Mahler-Besse Taja Reserva 2008 ($14.95) is among very few peers at this price point. Medium-bodied, fruity nose, rich colour and well balanced; you'd swear you were drinking a wine twice the price. Gypsy Scorecard: 88/100.
A mid-range Reserva, from the D.O. Jumilla region of southeast Spain, it's been made in the Bordeaux-style by Bordeaux based Maher-Besse since 1987. Using a base of monastrell or Mourvèdre, they foster a good drinking wine, with hints of plum and wood. A soft round offering, the Taja Reserva, is my pick against barbecued meats paired with deep conversations, and friends baring gifts.
It goes down rather easily.