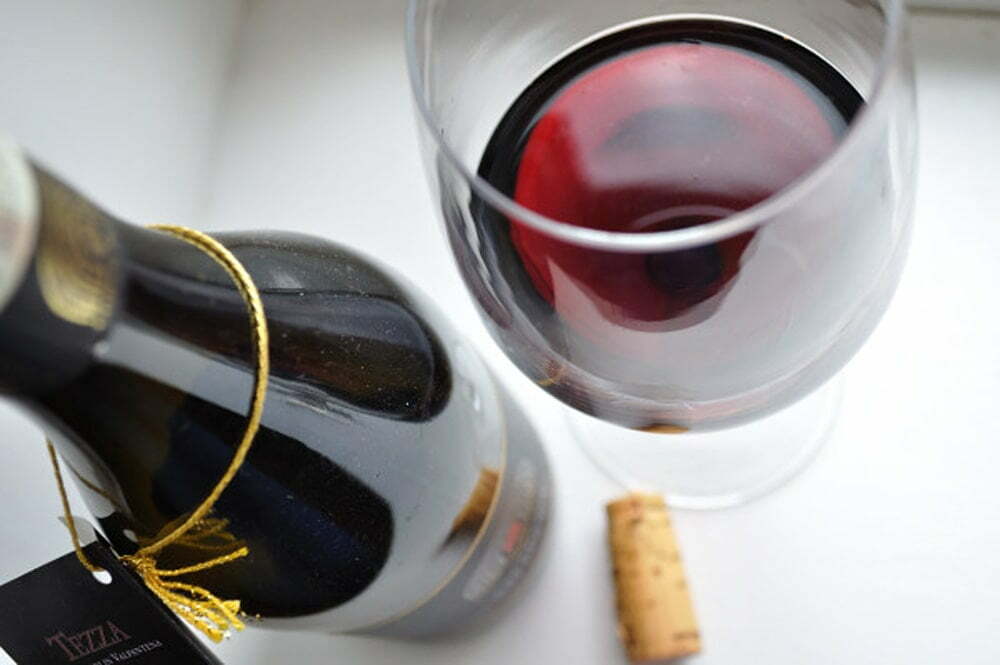 Wino Wednesday, Wine of the Month for March
Wino Wednesday, a monthly feature on Food Gypsy where we select our favourite bottle from a month of liberal boozing. March roared in and kicked up a winter fuss then brought the temperature way up for some premature patio weather, and finished with a bit of rain, like a proper spring, all of which said to me 'valpolicella'.
Corte Majoli Amarone Della Valpolicella 2007 ($33.95) prized for it's ripe fruity falvour, rich cherry undertones and plum-toffee finish, it's a beautifully balenced wine and a solid value. Can't believe I resisted it for a whole 10 days as it sat, 'aging' in my wine rack, it got dusty.
This is my favorite pick of the year thus far, the Corte Majoli Amarone Della Valpolicella is my kind of wine; a little candlelight, a light pasta, a strong cheese, a big, bold meaty something — it can take it. Among the more moderately priced bottles in the Amarone category, and at 15.5% alcohol it packs a punch. By gum, I was tipsy after a couple of glasses. Good thing I didn't crack this baby until after dinner was on the table.
This is not a wine with legs, this is a wine with thunder thighs!
We here at Food Gypsy are not paid to sample and slurp, we do not receive cases of wine via courier so that the waiting public might be blessed with our verdict. Just like you, we go the the isles of our local wine & spirits purveyor and spend our hard earned cash (or gratefully accept donations to the rack from friends), and on occasion we pass a splendid find on to you. The Corte Majoli Amarone Della Valpolicella 2007 is one of them. Gypsy Scorecard: 92/100
Should said wine makers insist on sending a case of the above noted vintage… I accept your challenge.