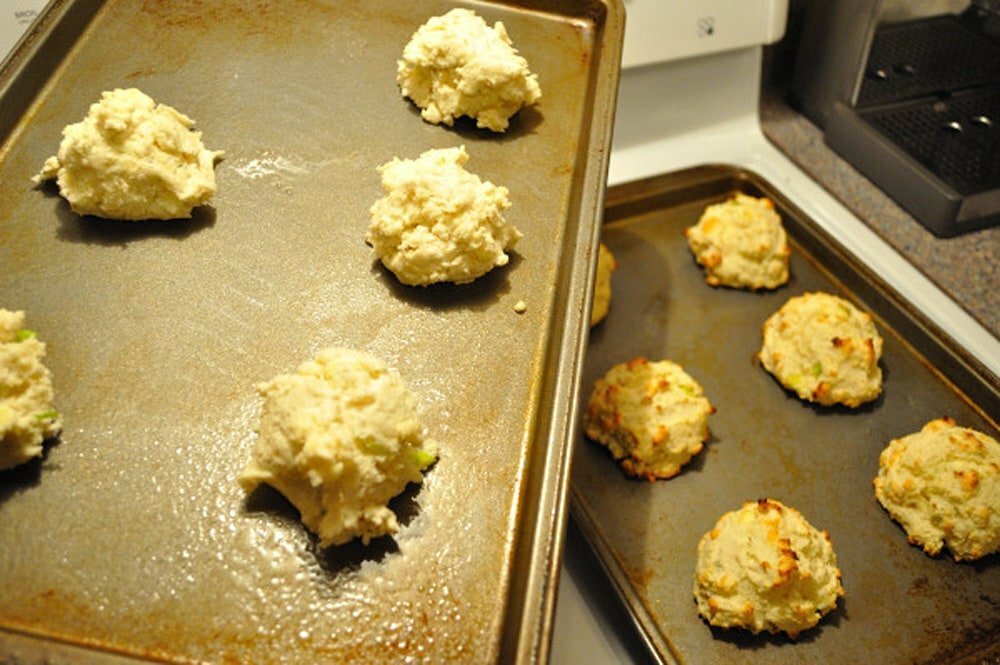 Blue Cheese Scallion Biscuits
This week on Food Gypsy promises to be very bad for your diet. Prepare yourselves. Starting with one of the simplest, fastest Blue Cheese Scallion Biscuits I've ever come across, thrilled with the results.
The biscuits are light and fluffy in and loaded with blue cheese, sour cream and butter. A sharp accompaniment to a creamy bowl of our Old Fashioned Nova Scotia Seafood Chowder.
Adapted from Southern Living, they are simple and easy. Trust a Southerner when it comes to biscuits. You can roll and cut, or take a short cut like I did and drop and bake. Tangy and sharp, you're just gonna' hate me for this recipe… because these are SOOOOOO good.
Also love the Blue Cheese Scallion Biscuits with a nice, loose scrambled egg in the morning. Brilliant, y'all.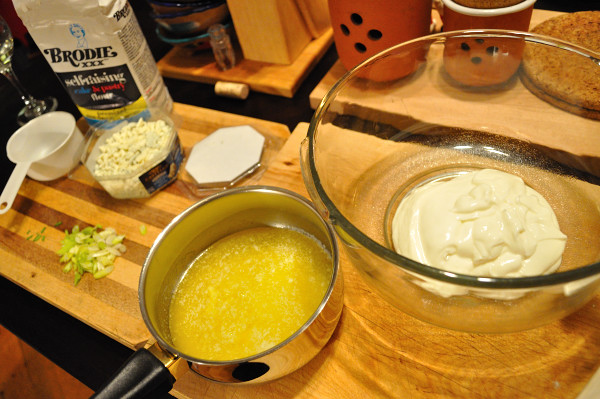 Blue Cheese Scallion Biscuits Recipe
Prep time: 5 minutes
Cooking time: 12 minutes
2 cups self-rising flour
1 cup sour cream
1/2 cup butter, melted
1/2 cup crumbled blue cheese
1 green oinion (scallion), finely chopped
Method:
Stir together all ingredients just until blended.
Drop dough by large, rounded spoonful on a lightly greased baking sheet.
Bake at 425° for 12 minutes or until lightly browned.
I know right, yowsa fat content. It's OK, a couple laps on the mattress will wear these babies off in a hurry. Fine, run if you must, but that's not nearly as much fun.