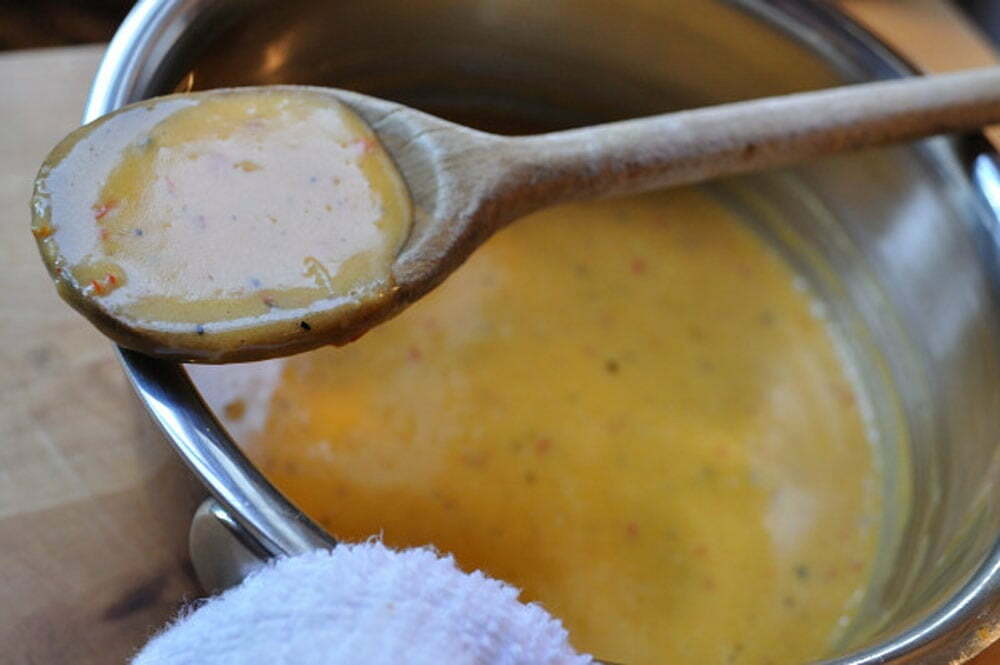 Hello Piri Piri – Goodbye Barbecue Sauce
This version of Piri Piri sauce will ruin commercial barbecue sauces for you, forever. Butter based, it borrows from Portuguese tradition leaning heavily French. Using it effectively blackens the surface of the meat, adding layers of flavour and heat.
A traditional Piri Piri uses Portuguese piri piri peppers, lemon and herbs such as tarragon. In this version we substitute the vinegar and lemon juice of the traditional recipe with Dijon mustard, then we dip into our selection of hot sauces for heat and flavour, and a sauce that makes in minutes. When we have piri priri in the house, so much the better!
From our barbecue essentials list, it's perfect for chicken, pork, beef and seafood, Piri Piri is a sauce that will 'wow'.
The butter bastes and moistens the meat, the heat can be adjusted to individual tastes. My suggestion is to make it hotter than you normally would; this is a sauce that should leave you with heat in the mouth, but not gasping for breath. As much of it burns off on the grill, so I suggest you kick it up a bit so the capsicum hits those high notes.
Once you go Piri Piri, you'll never go back to the bottle for your barbecue!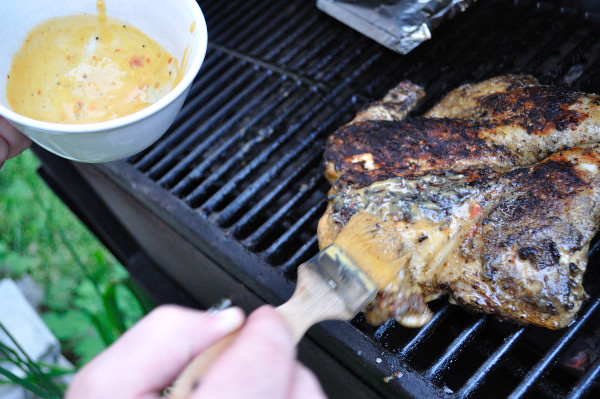 Piri Piri Sauce Recipe
7 cloves garlic, chopped
1 cup butter
1/3 cup Dijon Mustard
2 – 4 teaspoons hot sauce, piri piri or habanero based
1 – 2 tablespoon garlic chili sauce
salt & pepper to taste
Method
In a medium sauce pan add garlic and butter over low heat, season with salt and a very generous grind of black pepper. Allow butter to simmer, over very low heat to infuse garlic flavour, about 10 minutes. Do not allow to boil or bubble.
Remove garlic butter from heat, allow to cool slightly. Add mustard & blend with immersion blender to emulsify to a smooth consistency. If you find the sauce grainy, the butter may be a bit hot, thus cooking the protein in the mustard and breaking the sauce. This is easily fixed with a drizzle of cold water while blending, this will help to bind the sauce.
Taste. Add hot sauce (or dried, ground chilies such as piri priri or caynne) to taste, then crank it… and blend.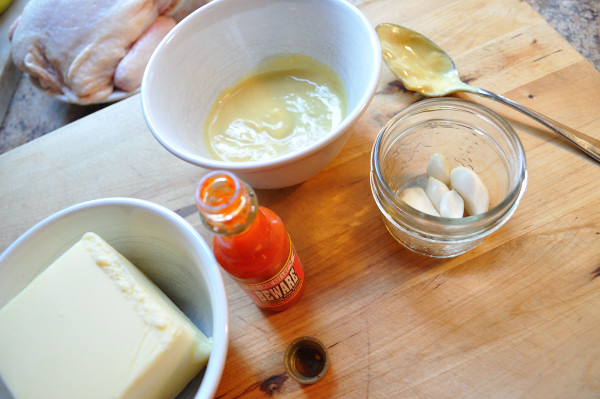 Cooking suggestions: Sear meat evenly, then begin to baste over low heat. The butter will flare so this is not a sauce to walk away from or "blackened" will not be the adjective family and friends use as they gnaw on the burnt bits.
Any time you're using a sauce with a high flare capacity, use indirect heat. Move it to the side of the bed of coals or lit burner then close the lid and let that baby cook nice and low & slow.