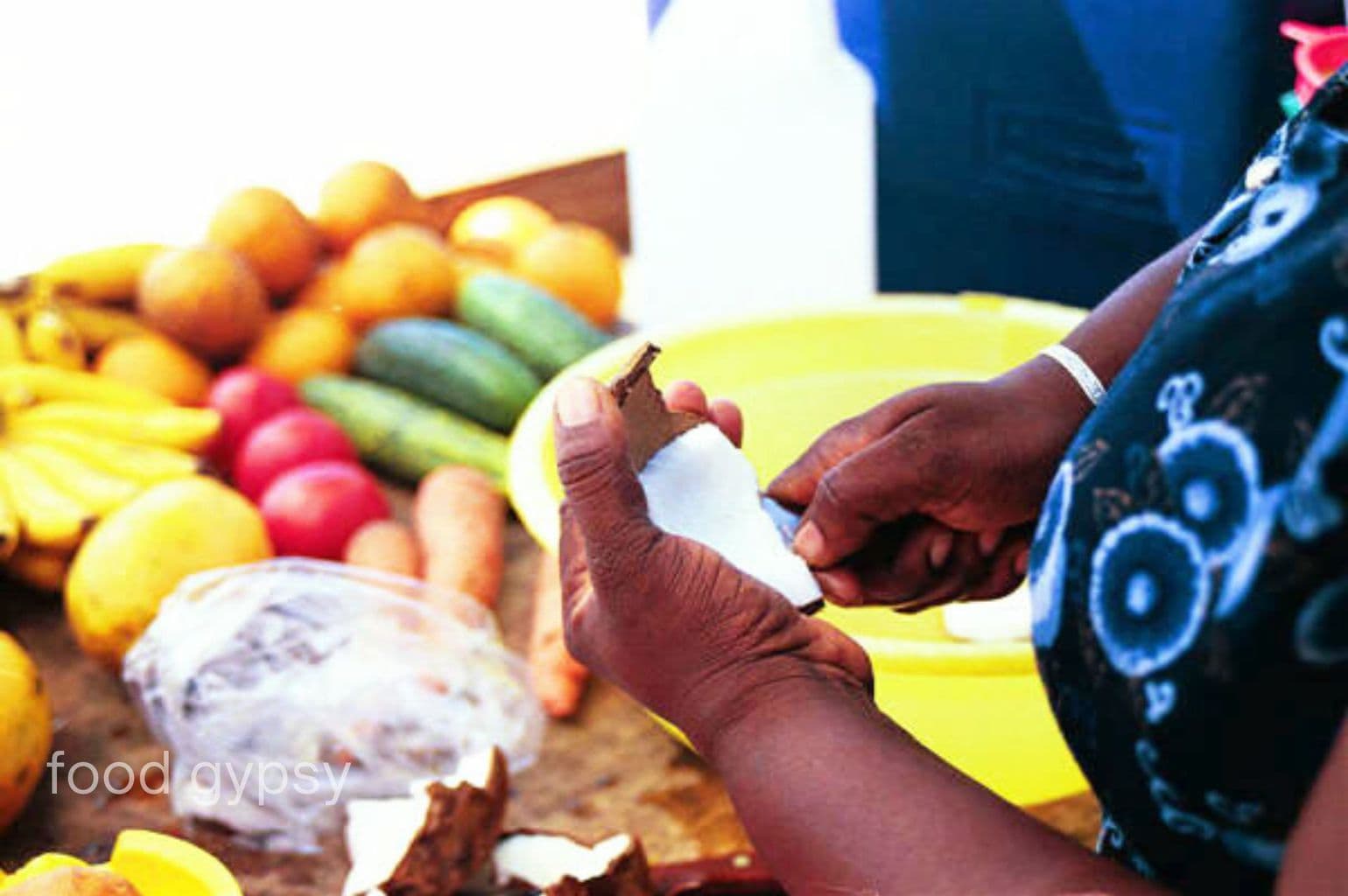 Black Chefs Matter, Supporting the Loving Pot
The kitchen is the great equalizer. Food doesn't care about the colour of your skin or if you cook over a charcoal grill under a tent, in a little hut on the beach or in a 4 star hotel. Same ingredients, often used in different ways, but still just fruit, vegetables, spices, seasoning, meats, dough and sweets. That's all it is, until it passes through our hands for translation.

Rich or poor. Black, beige, tan, yellow or white, culture and food are deeply intertwined. It's difficult to reflect on culture and history, without the inclusion of food in the conversation. I've been privileged to learn alongside so many amazing black chefs, cooks and food processionals. To my mind, it's an ongoing dialogue that expands the global table to shine a light on the amazing men and women who've helped expand my culinary knowledge. Today, in honor of those voices, I'd like to expand that exchange.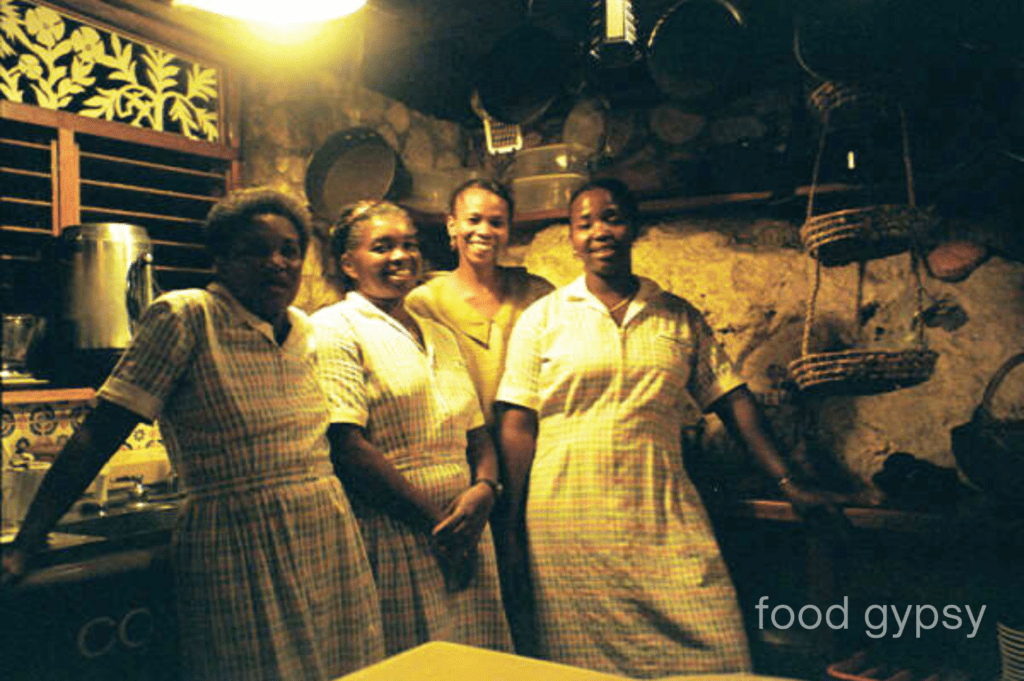 Learning from the Melting Pot
In my time in the professional kitchen I've worked alongside many people of colour. Staff meals were often an opportunity to showcase food culture. We would ask each other questions, and share recipes. As a white girl with thick thighs, freckles and an Eastern Block/English/Irish heritage, one doesn't often look at me and think "gee, bet she makes a WICKED curry!" But I do thanks to those who've shared their food traditions with me.

Likewise, writing about food, I have been welcomed into so many kitchens around the world, from New Orleans to New York, Thailand to Oman, deep into the Caribbean every stop along the way. Long before we were all taking pictures of avocados I was asking the lady at the roadside stand in Jamaica (who served the town's BEST Jamaican Patties) her secret. Next thing you know I was sweating onions in her tiny kitchen and rolling yellow dough. ( I LOVE Jamaican Patties!)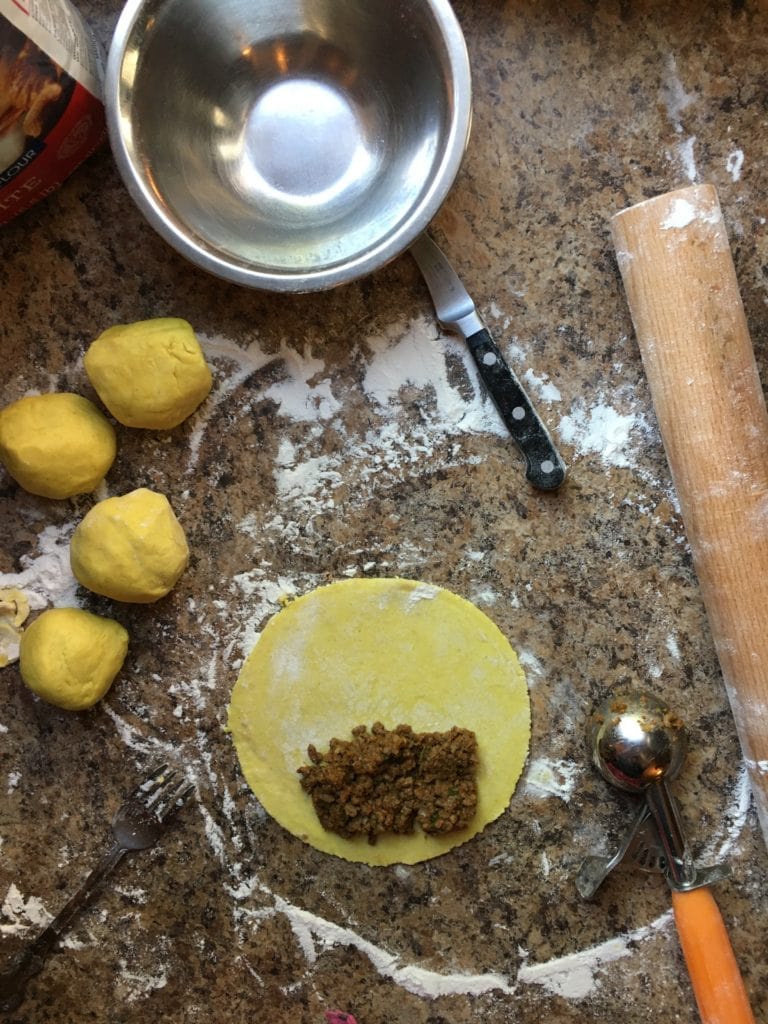 Amplifying Black Voices
In the wake of the Black Lives Matter movement there is a call to shine a light on voices within the food movement that have been in many cases marginalized. I love this list from Esquire magazine "14 Essential Cookbooks by Black Chefs & Authors". From Toni Tipton-Martin's Jubilee to The Taste of Country Cooking by Edna Lewis, this is a list that, to my mind, defines the underlying flavour of some of the best food in America today.
If I were to add to this list I'd suggest one of my favorites; Dora Charles' book A Real Southern Cook in Her Savannah Kitchen. Charles was one of the women behind the successful empire built by Paula Deen, who never received appropriate credit.
Let's put credit where credit is long overdue.
Taste & Travel
When I first began Food Gypsy in 2010 I'd just sold my lovely inn in rural Nova Scotia before setting off on my "life from scratch tour". A reinvention of self and taste discovery, before the prominence of lifestyle influencers and Instagram travelers. Following my natural curiosity I trekked through Mexico, Belize, Cuba, and finally deep at the bottom of the Caribbean sea to Roatan, Honduras before arriving back in Canada to attend Le Cordon Bleu.

While I strengthened technique with formal instruction in the kitchen, my time spent with chefs and cooks of colour built a vocabulary of flavor; giving me a memory bank of scents and tastes that I could duplicate at any time.

Since then life has taken it's own twists and turns and while physical travel has been limited, journeys in the kitchen have been plentiful and varied. One night in Bangkok, the next in Kingston. To me, that is the joy of good food. The diversity of flavour and ingredients. The ability to combine elements from one cuisine in another, or to remain culturally pure in the translation of a dish that originated often hundreds of years ago, thousands of miles away.

The Expanded Conversation
Many of my traveled tales have been told here. Some are among the most formative culinary experiences of my life. This week I thought I'd revisit three of those memories here and pay homage to those who generously shared their knowledge and time (though maybe not all their secrets) to educate my adventurous palate and fan the desire to share it with others though a curated collection of stories that bridge several cultures on my home page.
I thank you. Your wisdom made me a better cook. You matter.

Belize, An adventure in Cooking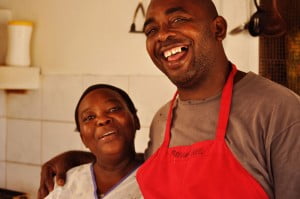 Belizean cooks, Phillip Matinez and Amy Migel. Like most working cooks, Amy learned at the knee of her mother and grandmother cooking for her family "there's nothing I like more" she says, her big eyes earnest, her smile wide "are you going to cook with us?" Oh God. The pressure. "If it's ok with you I'll just learn…" "Yeah, that's ok too… we've got lots to teach you" says Amy.

In the heat of the afternoon, with the radio blaring island music they indulge me with recipes representative of Belizean Cuisine and tales from their Garifuna heritage. [click here to read more…]

Johnny Cakes and pineapple jam, plantain, dukunu (Belize style tamale), the difference between rice & beans and beans & rice and the wonders of coconut, which are plentiful and fresh, knocked from the tree, shucked and ground fresh on spot with a torturous looking device bolted to a picnic table and a wicked looking handheld grater that made me fear for fingers.
Treasure in Roatan, The Vintage Pearl's Island Chef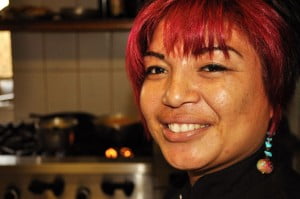 You could not ask for a more passionate Chef than Endy Reyes, with her fringe of shocking pink hair in her black jacket; making her Demi Glaze, at the market early in the morning searching for berries, crimini mushrooms and asparagus in the day's shipments, stalking the fishermen for the best product. Each dish is a labour of love.
And what's next for this Island Chef at the Vintage Pearl? What new things tickle her fancy?
"I like the fancy recipes" she says, eyes shining and then quickly adds "but I don't know a lot of recipes for chicken," holding the legs of the rabbit she's prepping for the evening's service "I know twenty recipes for duck and a fifty ways to do fish but I need more chicken." [click here to read more…]
Roatan Honduras, True Island Cooking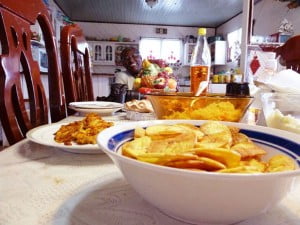 Mrs. Dolse Conner is an island cook of wide reputation. The cook for 25 years on the Palmetto Bay Plantation, she now cooks for Billy's clients and has the daily task of cooking for an extended family that exceeds twenty. Four generations under one roof. The laundry hanging to dry under the stilted house is a testament to how busy this woman is in her daily life.

"My Mom is a great woman," says Billy as we glide across the water on the way to his Mom's after spectacular wreck snorkel on the shallow reef that rims Roatan "well, I think so but, she my Mom." [click here to read more…]