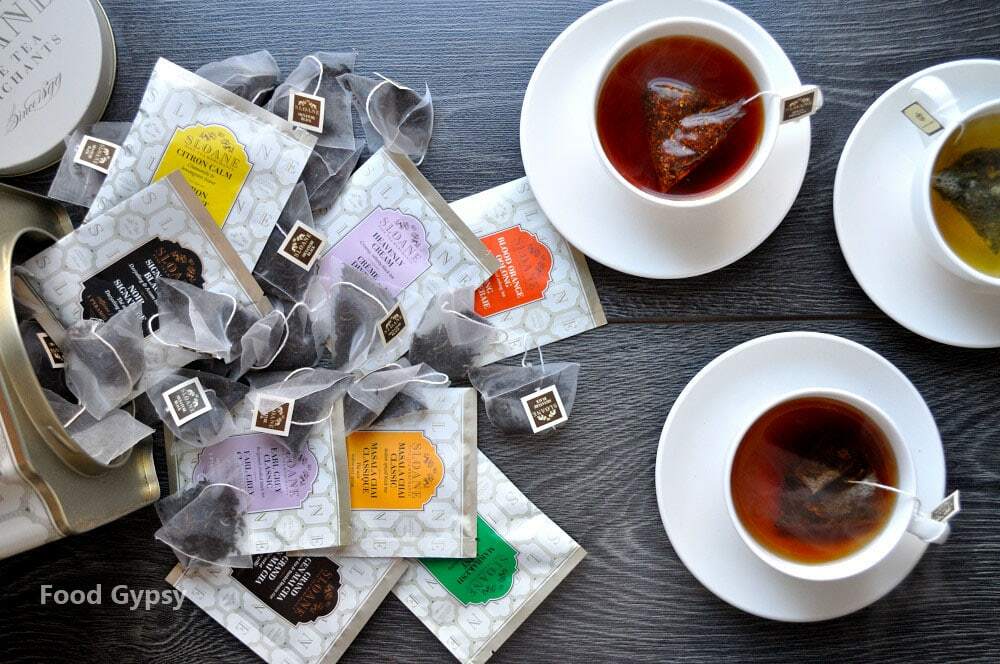 Sloane, A Fine Cup of Tea
In the wake of mankind's current obsession with food stuffs, the business of tea is experiencing rebirth as a new breed of entrepreneur enters the profession of 'tea merchant' with 21st century approach. A chance meeting with Hoda Paripoush, Director of Canada's Sloane Tea Company reacquainted me with the world of tea and how far it's come since the days of collector figurines in your box of Red Rose.
It's easy to like Hoda Paripoush. Slender with dark hair and a wide eager smile, when you meet Hoda professionally for the first time you can tell that she has become accustomed to wedging her product into a brief sales window. Often given just a few short minutes to make her case to busy shopkeepers, chefs and industry executives she leads her presentation by opening her travel case lined with Sloane Tea tins, all beautifully designed with great attention to detail.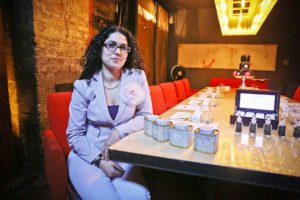 She wastes no time in moving straight to her product line leading with a specialty tea, deftly pouring hot water over casually measured loose tea into her travel pot. Immediately the room fills with fragrance and you find yourself (quite unwittingly) slowing in pace to experience tea in a whole new way.
Schooled first as a Perfumer at the Studio Des Fragrance in Grasse France before becoming a certified tea sommeliers and traveling the world's finest tea regions, Hoda Paripoush constructs absolutely extraordinary teas.
Blended for fragrance as well as flavour, Sloane Tea Company works with some of the finest tea farmers, spice merchants, chefs and industry experts – with breathtaking results.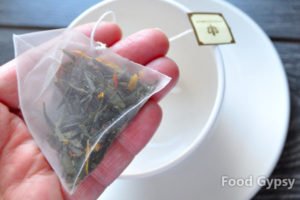 Sachets of gauze, not paper, hold delicate sun-dried leaves coupled with ripe rinds of citrus, spice infusions and natural flavours. The colour and clarity of each cup is extraordinary, no oily residue left rimming the cup, just fine a tea dust that settles to the bottom of the pot.
She enticed me first with Sloane's Jasmine Snow Dragon. Harvested only two weeks a year the tea is wrapped around bamboo and fragranced with Jasmine for a scent and structure unlike anything I've ever experienced. Heady floral nose, without a hint of perfume in the taste – just pure, fresh flavour. (I'm dying to cook with it, perhaps cold smoke a piece of fish or brine some chicken? I haven't decided.) From that point on, she had me captivated, as the whole world stopped, over one cup of tea.
Since that meeting a few short weeks ago I've sampled almost the entire Sloane Tea Company catalog. From light energetic white teas to dark, rich black teas, herbals, rooibos, oolong and green teas. I have savored them like I would a glass of wine, experiencing the bouquet, body and undertones of terrior in each to find those in deepest harmony with my palate.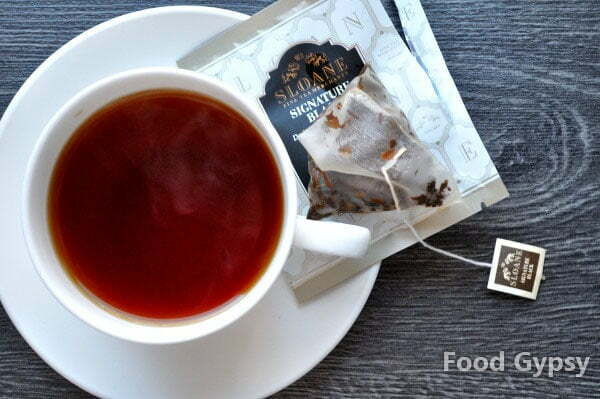 Signature Black: Full, rich and round. This is a tea my grandmother would love, a tea to solve the problems of the world over.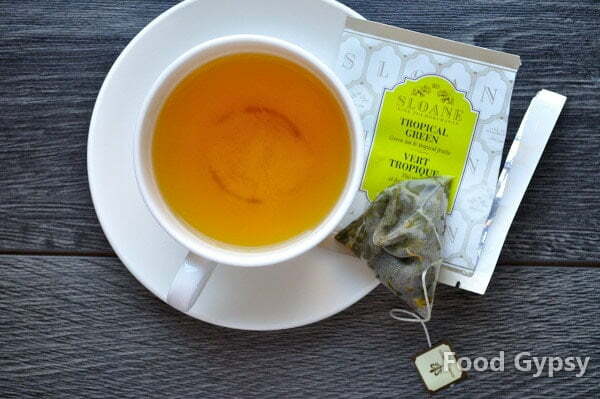 Tropical Green: Crisp, light and fresh with hints of papaya and tropical fruits. A tea to wash away that 3 o'clock fatigue and fuel you fire will into the evening.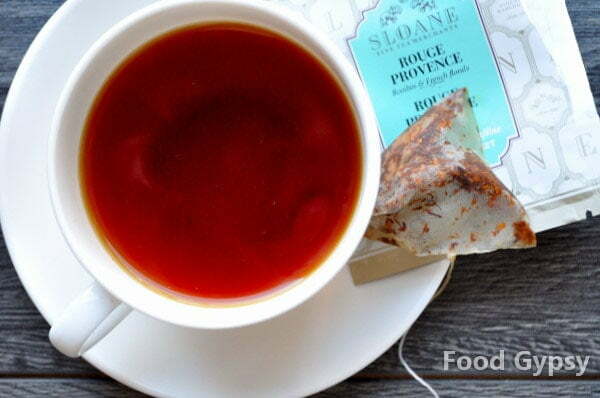 Rouge Provence: Smooth and enticing, packed with rooibos antioxidants and southern French florals. Voted most like a walk in the French countryside, with an intoxicating fruity residual taste and exceptional ruby colour.
If you love tea, the experience and ritual of it, Sloane is a brand to watch for. Worth crossing town for, in heavy traffic, with a screaming toddler in tow. Or skip all that nonsense and order on line. If you or someone you love ADORES tea, join Sloane's Sommelier Society for an unparalleled tea experience each month, delivered right to your home.
Sloane is a Canadian company making solid headway in the premium tea market and I am (now) among their biggest fans. It should be said that this is not a sponsored post. In our first meeting I was so captivated by Hoda, her depth of knowledge and passion for her product (not to mention deeply jealous of her travel schedule!) I felt compelled to share what I believe is a truly outstanding product and a rare gem of a Canadian company.
There are few things as soothing and homespun as a cup of tea. The world over tea has soothed heartache, conquered the common cold and made dunking one's biscuits in the late afternoon a high art form. Experience a truly fine cup of tea, for yourself.