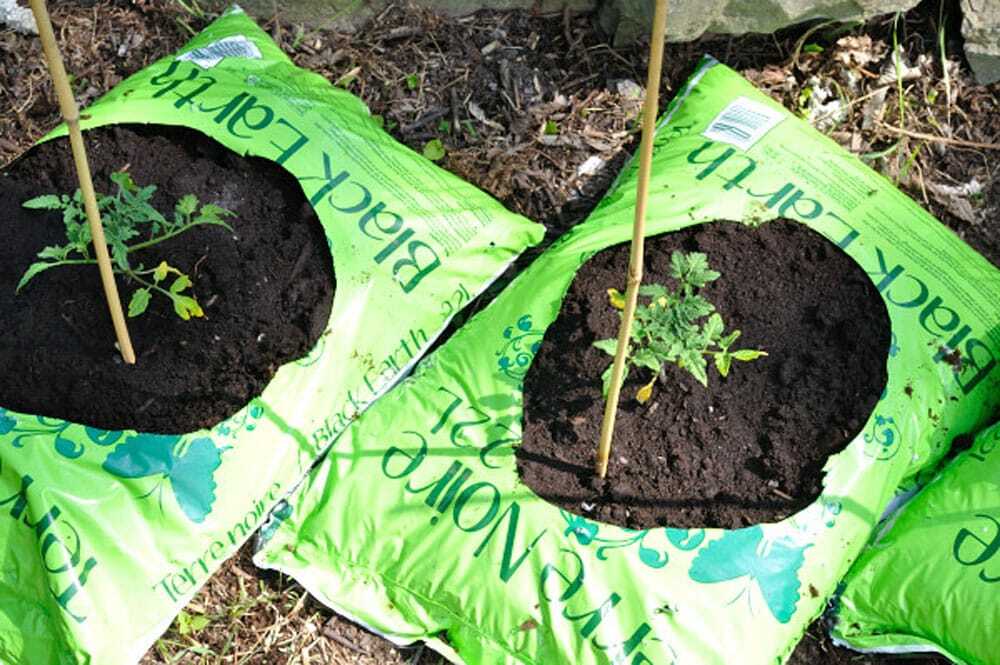 Got Dirt? Tips from the Gypsy Garden
Among the brilliant ideas gleaned from years of gardening beside my Mother, the Master Gardener. When faced with a shortage of pots for your plants, just grab a bag of dirt (or potting soil) and GI Joe it!
I cannot stand walking by wilting tomato plants in front of the local big box store in the month of June. They look for all the world like sad little orphans, smiling weakly, trying so hard to be adopted. I know their days are numbered, and that perfectly good food bearing plants will be tossed unless they find a home. But who has the budget for an extra dozen or so pots? Ingenuity to the rescue.
This instant planter is quick, cheap and effective. If you're reclaiming ground in an overgrown space, even better. Grab a bag of black earth or potting soil, use a pair of scissors to puncture holes in the back of the bag, so it dosen't flood, I usually opt for around a dozen or so, evenly spaced. Then flip the bag over, set it into place, pop the center with your scissors and cut a hole approximately one foot in diameter and plant as usual.
This really is perfect for tomato plants, it's just deep enough for the roots to anchor and if placed on earth, you can secure the stake to deeper soil. The plastic helps to retain moisture, and also will help to choke-out weeds underneath. When the season is over and you've enjoyed all those lovely tomatoes, simply pull up the plants and use the soil to top-dress any area of your garden.
I dropped in these babies (of the Fantastic variety) about three weeks ago, they are now almost 18 inches high and budding. Orphaned plants try harder.