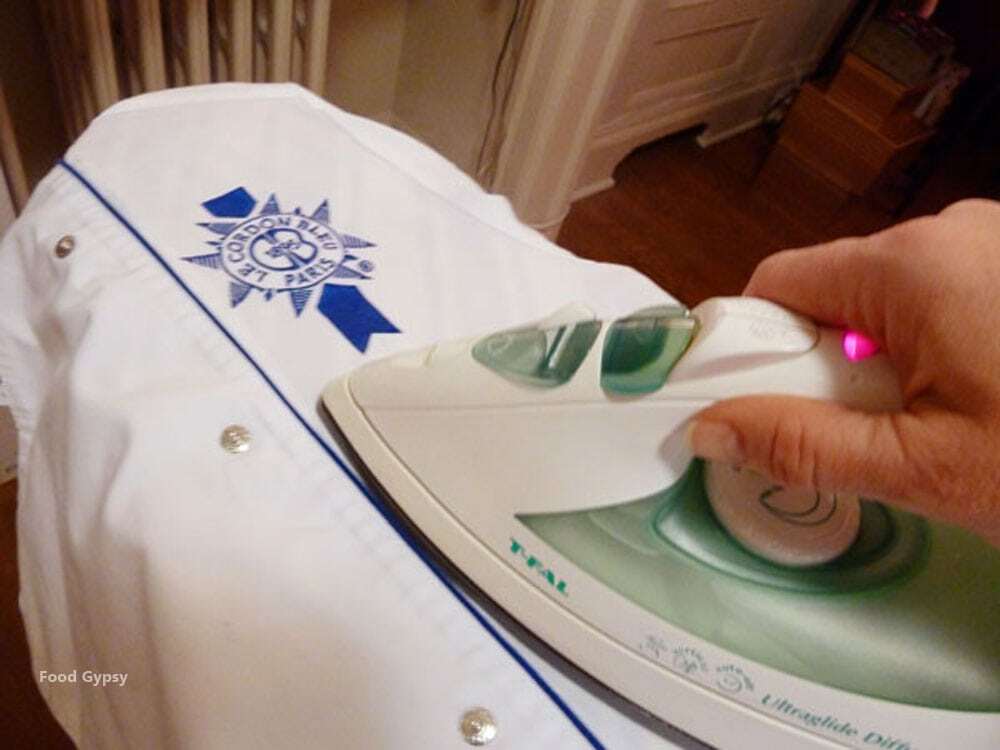 Le Cordon Bleu, Week IX – Members Only
There is a certain calm that comes with the smoothing of wrinkles. A quiet sense of ease that is afforded the freshly pressed.
I remember the day, three months ago, when I slipped into the white jacket with blue piping and embroidered crest of Le Cordon Bleu, Ottawa for the first time. It was a day that was two years in the making.
It said to me that I was now a member of a private club; the fellowship of butter.
In that first moment as I saw myself in it for the first time I saw in my reflection a life not yet fully dreamed. A life of opportunities yet to be discovered and doors yet to be opened.
Each time I iron that crest I am reminded of those who have walked these halls before me and those who will come after… living their dream.
Each day I slip into that jacket's cool crispness I am reminded how far I've come in just one year.
Then I turn up my sleeves, tie my apron around my waist and walk into the shining stainless steel kitchen with very sharp knives.
Pressing on. We have less than two weeks until our final exam. These last nine have flown by in record speed. Opprontily knocks and doors swing open. Where will these Gypsy feet take me now?
Something tells me… it's time to get that Ontario driver's licence… I'm going to be here for a while. Just a few details yet to iron out.
I love an open door and a "welcome" mat.
Living dreams not yet dreamed.