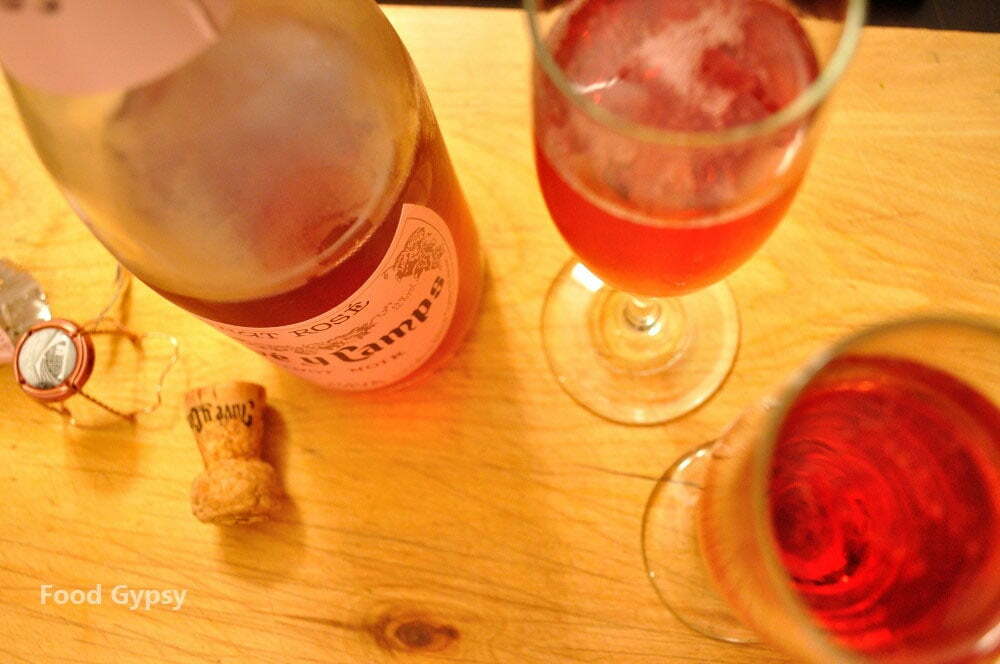 Juve Y Camps Reserva Brut Rose
Juve Y Camps Reserva Brut Rose – non vintage, completely unpretentious bubbles for under twenty bucks. This is my kind of party.
Bright, rich cherry colour thanks to its linage of pinot noir vines, Juve Y Camps Pinot Noir Reserva Brut Rose drinks exceedingly well. A dry, fruity Rosado Cava from Spain, the nose starts with the signature cherry one might expect of a pinot noir then opens up with hints of strawberry preserves and raspberries. A mouthful of bubbles with the undertone of more red fruit, raspberries and cherry in the lead, with an undertone of fruit flowers and stone gives this wine a balanced acidity and roundness.
Wine Under $20
Medium bodied and dry, honest-to-God you'd never know it's $19.95. A truly great find. The Wine Spectator gave it a score of 90/100, I'm inclined to agree but maybe be just a tad more generous. On my Gypsy Scorecard it ranks 91/100, with extra marks for sassiness and valor.
Pairs well with: salty charcuterie, a good ceviche, crab cakes, lobster, gravlax, hummus, prosciutto and melon, brie and nachos with a fruity salsa.
Juve Y Camps Pinot Noir Reserva Brut Rose, a wine for a dash of celebration and the perfect party starter, it is the stuff of summer dreams.