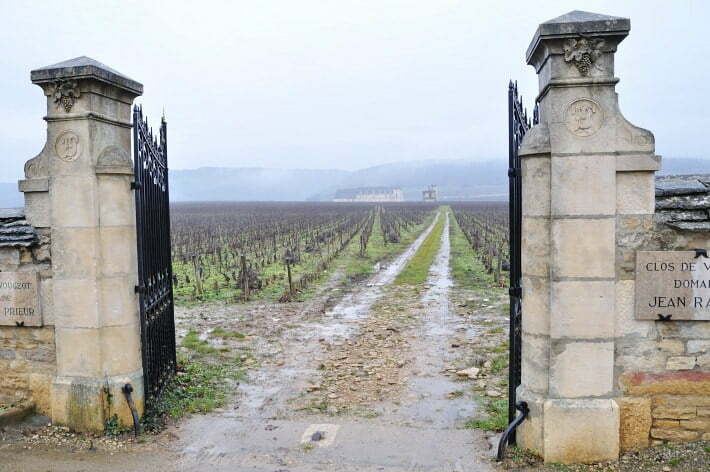 The Mists of Beaune, A Wet Day in Wine Country
The day was wet, a fine mist hung in the air, we huddled together under the cover our our umbrella on a romantic afternoon on the 'Route des Grands Crus', a journey through of some of France's finest vines, to the fair city of Beaune.
As we turned the corner, traveling south of Dijon into Cote du Nuits, I took a sharp breath as the valley opened up revealing row after row of vines. As far as they eye could see lay vineyards immaculately tended, some hemmed with walls of stone and wrought iron gates. Every inch of soil, even the smallest of back gardens hosting the noble vine.
These are vines with history, some hundreds of years old. We passed through Gevrey-Chambertin, Vosne Romanée, Nuits-Saint-Georges, home to some of the deepest cellars and richest vineyards in all of France. This is hallowed soil for any great lover of the grape.
We paused along the way for a photo or two, marveling at the chateaus that rise from the fields of limestone rich soil. Cuts on the hills above reveal the chalky-white stone that lends this region it's one of it's unique grape growing characteristics; a boon to the chardonnays and pinot noirs that thrive here.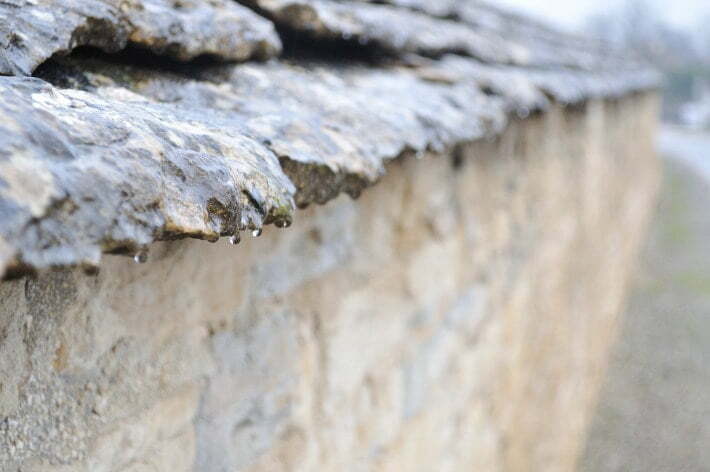 Beware the sticky mud…
There is nothing as mystical as a day spent traveling from one great cellar to the next, with the smoke of the sarments burning in the fields rising in the distance. Stepping for a moment on to the field, the chef in my life (Beniot Gelinotte), a Burgundy boy himself, called after me "be careful, it's a sticky mud." My boots sunk in the red-brown dirt, making slurping, sucking noises as I walked, splattering the back of my jeans with a fine spray of earth I hardly dared disturb.
There are no big green tractors in theses fields, each vine is tended by hand, like they have been for hundreds of years. Workers, dressed in rain slickers and high boots expertly trim each tendril, burning the remains in narrow wheeled stoves that move with them down the long row of vines.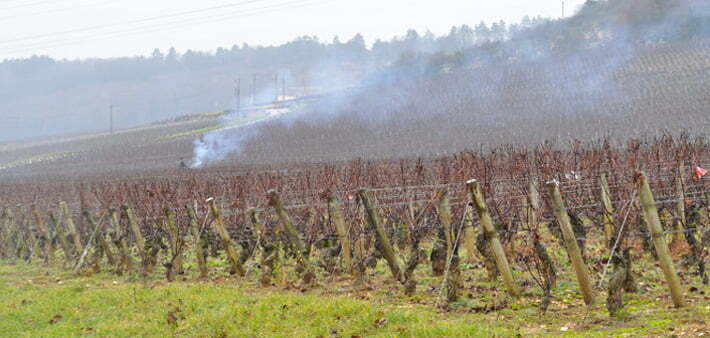 The Walls of Beaune…
The capital of Burgundy wines, the walled city of Beaune, France is a picturesque homage to the grape and it's richness. The multi-cloured tiled roofs that mark Burgundy's unique flavour, the centuries old architecture replete with a sense of culture and social standing, nobly stained with tales of Pinot noir. Names like Pommard, Aloxe Corton, Corton-Charlemagne, Clos de Vougeot, Montrachet, Chambole Musigny, Chembertin and Romanée-Conti are at home in Beaune.
We indulged in some personal nostalgia as Chef B paused for a moment outside the restaurant that was his second stage as and apprentice chef. For two years he worked in the kitchen at Relais de Saulx, and played among the great vintages of Beaune. A couple of blocks away, he pointed to a well appointed wine bar, "that was where I'd start my night," and pointing down a back lane to the covered door of a night club, "and that was where I'd finish it." He laughed and shook his head "those were the days."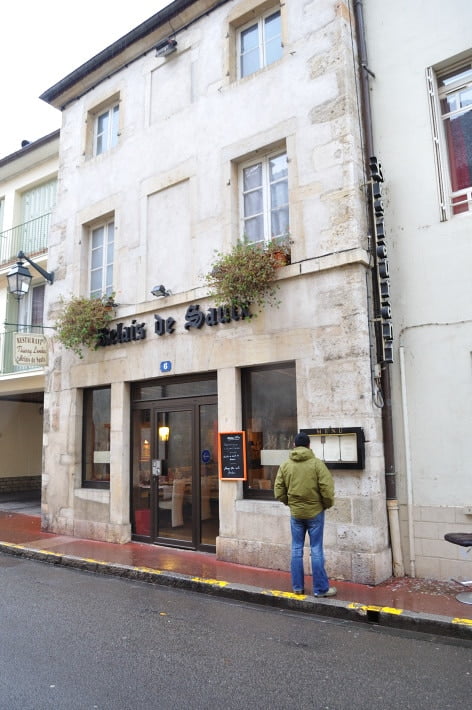 His pick for lunch took us to a casual, side street restaurant, Restaurant Dame Tartine.
It's traditional menu was moderately priced, with a table d'hote option that featured some of Burgundy's finest flavours. Coq au vin, escargots and my choice of main; Salmis de Pintade (guineafowl in black current sauce). Guineafowl, a whole new flavor for this Gypsy, richer and more dense than chicken, but not as heavy as duck, slowly braised until tender and sauced in the sweet-sour flavour of black current. Vive la Burgundy.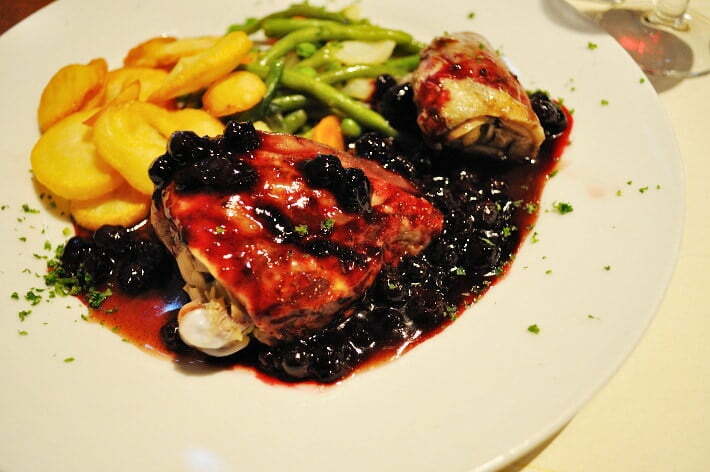 I lead with foie gras, he lead with a sauteed chicken liver salad, and then Bavette de Boeuf (a crosscut beef steak) we both finished with cheese and sweets including a cassis mouse cake that put me in the mood for more wine and wandering.
Each time I raised my camera the couple behind us would whisper (in French) "she's taking pictures of her food again" and roll their eyes. "Americans, they take pictures of everything!" (I am of course, Canadian…)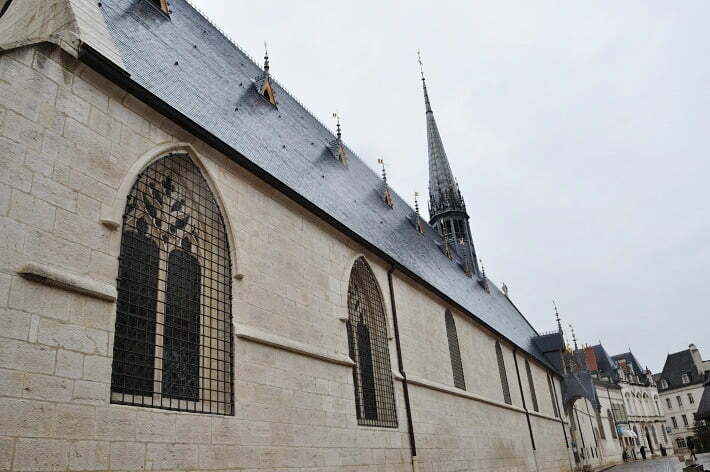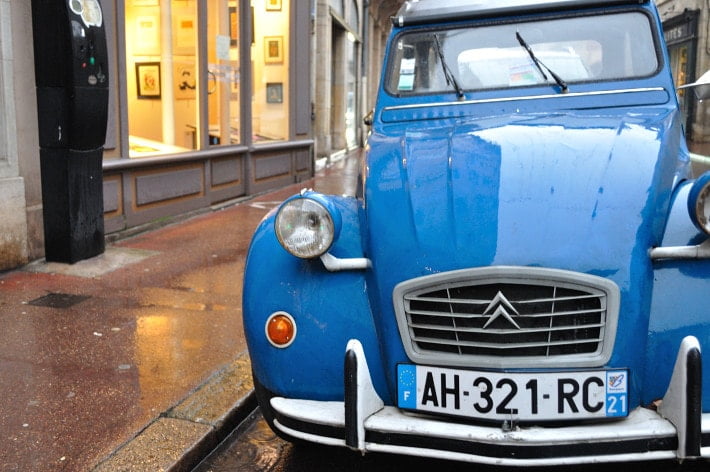 Arm-in-arm we wandered down narrow cobble stone streets, past tiny boutiques and the peeked, intimidating towers of the Hospices de Beaune (site of the primary wine auction in France) and pressed against the glass of some of the sexiest wine stores I have ever seen, with price tags to match. It's easy to enjoy the beauty that is Beaune.
As the light grew dim we (reluctantly) drove back through the mists of the cote, to the Village of Reneve, the warmth of family… and the Gelinotte family cellar where the selection is vast and the prices are better.