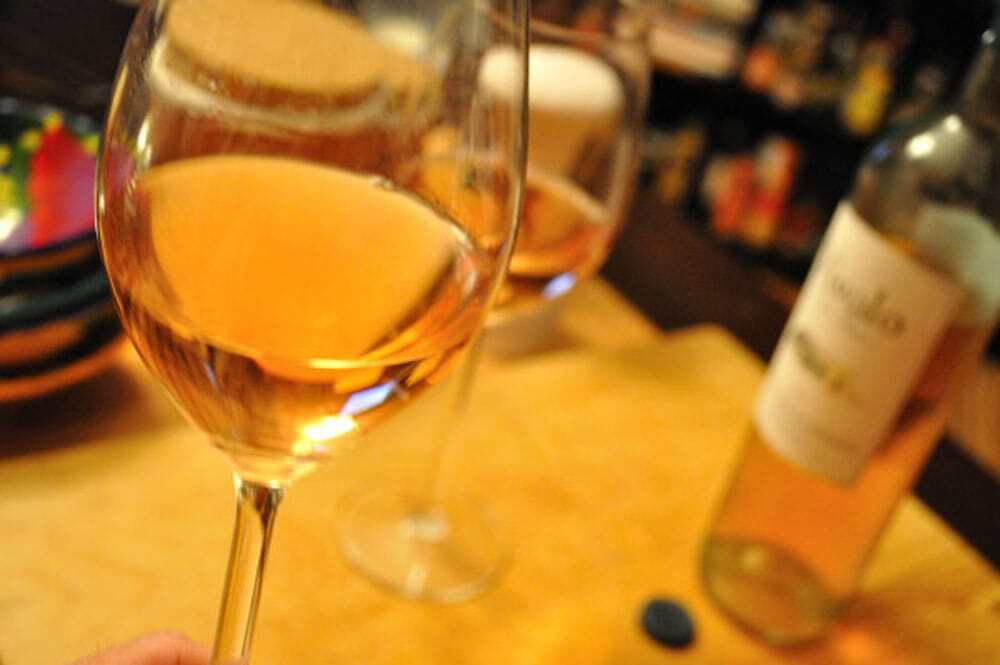 Wino Wednesday – Vivolo di Sasso Pinot Grigio Veneto 2011
Wino Wednesday is a monthly feature on Food Gypsy where we select our favorite vintage from the past month. Our pick for the month of August; Vivolo di Sasso Pinot Grigio Veneto 2011 a stunning value at $11.75 (CAD).
From Italy's Veneto region, bottled by Casa Vinicoal Botter; theVivolo di Sasso Pinot Grigio Veneto is a still rosé with a delicate rose petal hue and a simple nose: spicy, fruity and floral. The last of the summer wine recommends before we switch gears and hit the reds and big bodied whites.
I make no secret about my love of a beautiful bottle of rosé, it's my summer preference. It's how we begin backyard barbecues and impromptu get togethers, so we are always on the look out for a new pink find. I snapped this bottle up as soon as I saw it, pinot grigio being among my favorite grape varieties, I rarely meet a grigio I don't like. I love it for it's simplicity and flavour, which is why this grape makes a fine rosé.
The Vivolo di Sasso Pinot Grigio Veneto ready to drink, light & fruity. It's exceptionally well balanced and it's short finish makes it a great pairing wine. Serve with hors d'oeuvres, light vinaigrette based salads, meaty mushroom flavours, herb roasted fowl, grilled seafood, also a good bet with curry or pasta and just a hint of spice.
Vivolo di Sasso Pinot Grigio Veneto 2011, an easy, fresh wine that lends itself to any occasion and at this price point it's ideal for parties. So good the bin is often empty at the local liquor store. Gypsy Score card: 85/100.
Gypsy Note: Several vegan wine and beer sites list wines from Casa Vinicoal Botter as vegan friendly, but do not mention this brand in particular. Something to check into if you're looking for vegan options.