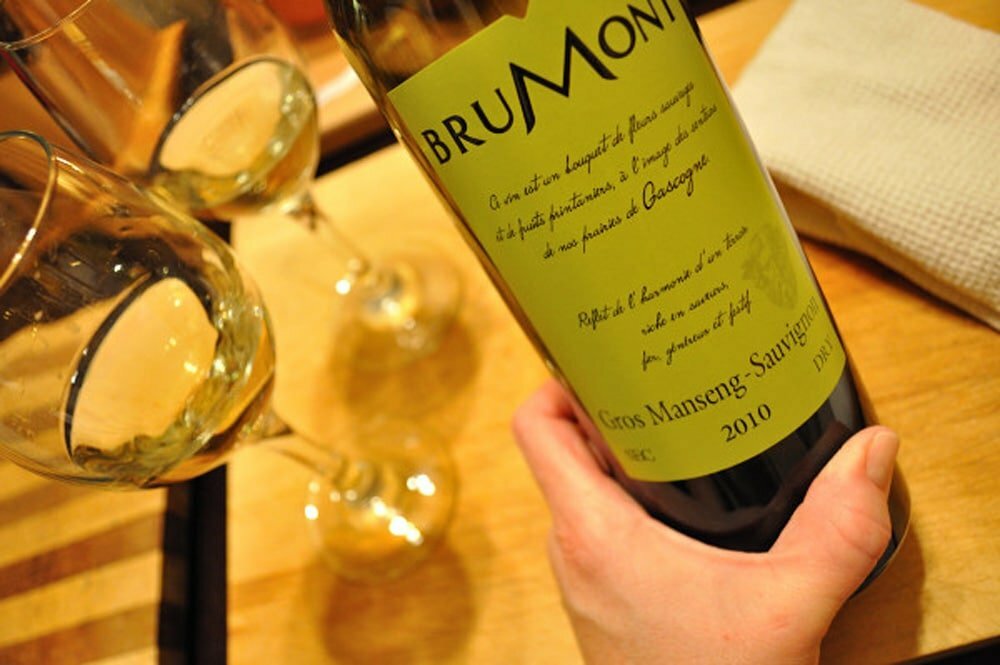 Wino Wednesday, Wine of the Month Club January
Wino Wednesday, a monthly feature on Food Gypsy where we we feature our favourite wine(s) from the past month. 'Cuz that's how much we care.
Brumont Cotes de Gascogne 2010, Gros Manseng / Sauvignon ($13.95). The Gros Manseng grape is not a grape you read a great deal about; grown primarily in the South of France, its thick skinned fruit produces a grey coloured juice, which (handled correctly) yields a deep golden hued wine. If the press is too rough the wine can be coarse with an over abundance of tannins (thankfully not the case here).
The Gros Manseng is one of those great food pairing grapes. In France it's often paired with foie gras and thanks to its low intensity it allows the richness of the charcuterie to shine through.
The Gros Manseng / Sauvignon Blanc blend in the Brumont Cotes de Gascogne 2010 has a powerful nose, ripe with lemon and grapefruit. It has a charm and a full, round mouth with a persistent finish. I taste pineapple and something even more exotic, a light hint of vanilla way in the back of the mouth, almost as an after thought, thanks to a bit of breathing.
This is a wine that could easily cellar for a couple of years, it's so new. I might like to sock one away for a year or so and compare it then. Gypsy Scorecard: 83/100
A bright accompaniment to foie gras, seafood or sushi or a mild goat cheese, and interesting pick for the palate.