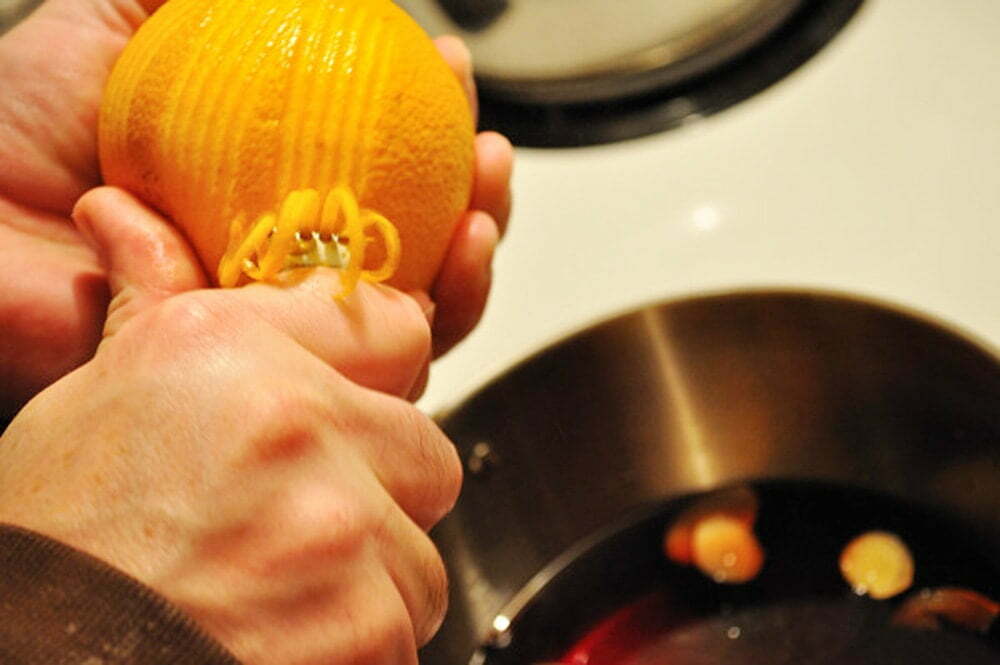 Spicy Mulled Port – Mulled Wine's Kick-Ass Big Brother
A spicy warm aroma that packs a punch, Mulled Port could level you if you're not careful. What better way to celebrate the holidays than by being blissfully toasted by the fire.
This is not mulled wine. Wine ranges anywhere between 9% and 15% alcohol. Port is wine's big brother; also made from grapes, it starts as wine but is then fortified by the addition of a natural grape spirit called 'aguardente' to stop fermentation, its then barrel aged to perfection. This leaves the residual sugar in the wine and boosts the alcohol content. An average bottle of port is 19% – 22% alcohol, and it tastes terrific!
Mulled Port is deceptive in it's properties, therefore I post this recipe with the following caveat:
Do not… load wine flask with mulled port and go skiing. "SKI PATROL!!!"
Do not… grab a steaming mug full of mulled port and go for midnight stroll in the snow. "I just need a little *hick* nap… here… by this tree…"
Do not… operate heavy machinery or sharp objects while under the influence of mulled port. "Did you find my thumb?! They said they could reattach…"
Port is NOT WINE, this is 19.5% alcohol, and it will kick your ass.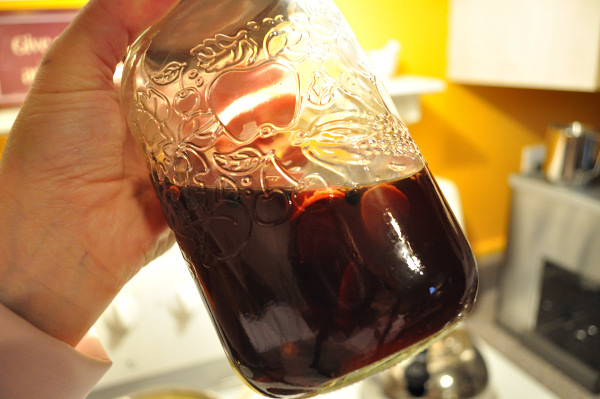 Do… sip and enjoy mulled port in good company. Beautiful way to end a meal, a cheeky accompaniment to cheese or chocolate.
Do… try mulled port with our Chiplotle Chocolate Soufflé. Stunning combination.
Do… utilize mulled port to dull the pain of holiday family get-togethers, while claiming that you are not from this planet. (Works for me.)
Do… eat the ginger afterwards, it's WICKED. You've heard of Candied Ginger? Well this is Boosy Ginger.
We chose a full bodied Portuguese; Offley, Tawny Porto REI ($12.95), with a rich, red-tawny colour and natural sweetness. It has a smooth finish and won't break the bank. You're mulling, so going high-end would be foolish, any rich, smooth port will do.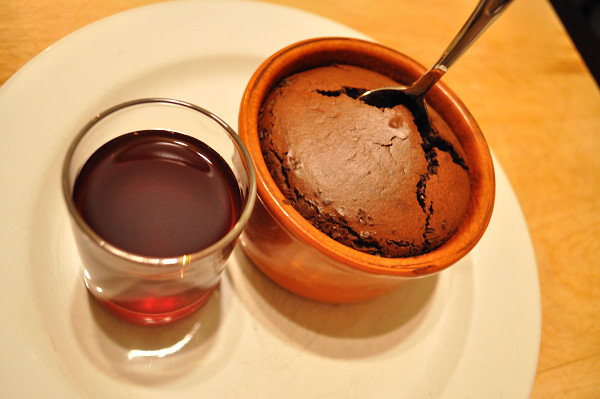 Mulled Port Recipe
14 oz tawny, full bodied port
12 whole cloves
1 stick cinnamon bark
8 whole peppercorns
2 tablespoons thinly sliced fresh ginger
1 tablespoon orange zest
Method:
Add port to medium, heavy-bottomed sauce pan, over medium-low heat. Add spices.
Bring to low simmer for 2 – 3 minutes, stirring constantly. Immediately remove from heat. Do not boil.
Allow to stand minimum of 4 hours, preferably overnight.
Can be served hot or cold, strain and serve in SIPPING glasses… NOT MUGS.