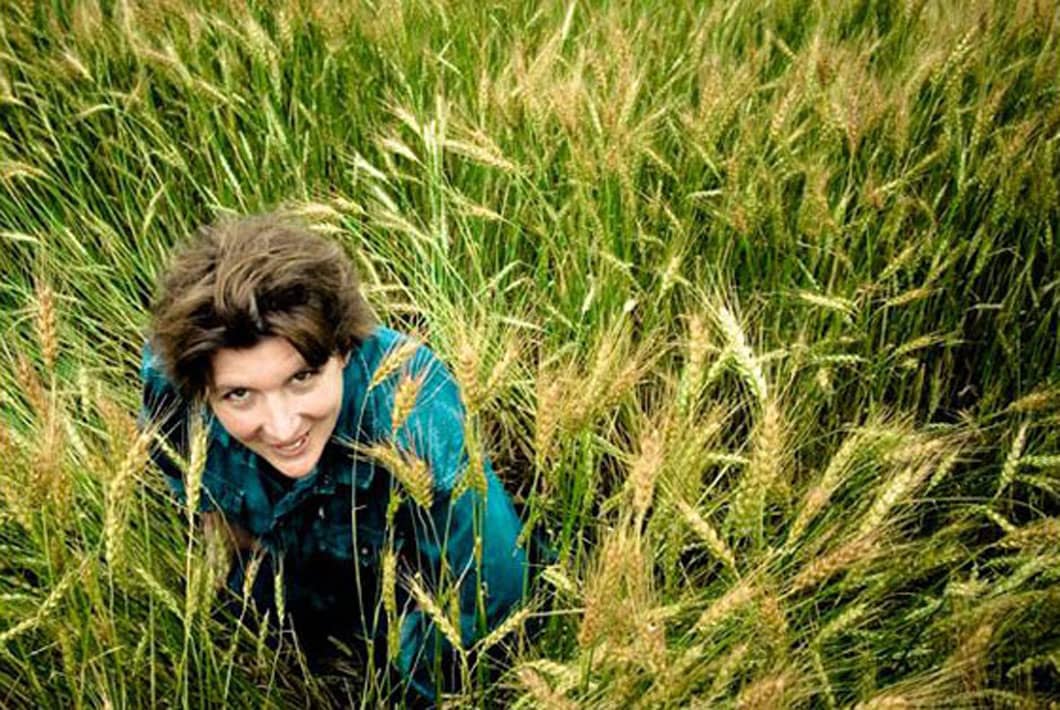 Chef Lynn Crawford Takes Ottawa, From The Farm To The Table
Get ready Ottawa, Lynn Crawford, chef and owner of Ruby Watchco in Toronto, and celebrity chef on the Food Network's Pitchin' In and Restaurant Makeover, is cooking for you next Friday night.
At first blush the ticket $213.91 price of From Farm to Table With Chef Lynn Crawford might make you choke, that is until you uncover all the extras that go along with being a guest at the American Express Winterlude Opening: a four course meal, wine pairing with each course, VIP viewing of what many consider the best fireworks show in our nation's capital, and an open bar cocktail reception prior to dinner.
(The term "open bar" is so unheard of these days, it deserves notation.)
All this and Canada's own Lynn Crawford who'll be in the kitchen, your host during dinner and meeting and greeting following the event.
Those attending are in for a treat; not only is Chef Crawford a chef of great talent, legendary drive, and overwhelming passion, she's so very, very real, which is why so many of us watch (and adore) her. Dammit, she's just so… nice.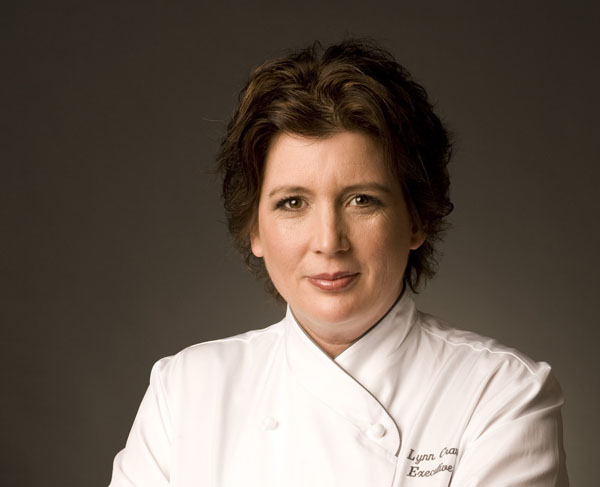 This morning I had the opportunity to have a conversation with Crawford about the big event in the Grand Hall of Canadian Museum of Civilization.

"Winterlude is one of the true Canadian festivals" she says with signature excitement.

"We're going up to the nation's capital and we're cooking this tremendous meal for 500 guests, then they all get to finish the night off with fireworks to kick off the wonderful festival that will be running for two weeks."
The (top secret) menu for said event has been kept under lock and key by those at the National Capital Commission, and yet it's almost sold out. A tribute, no doubt, to Chef Crawford who was genuinely surprised to find that that she had been revealing state secrets. "[Laughs] I didn't know it was a secret!" "So you've been out telling everyone…?" "Well, not every nuance… but I'm not going to tell anybody anymore."
So just what does Chef Lynn Crawford have in mind for those lucky Winterlude guests?

"Every function for me makes me think 'what will it be?' and it could be a million things. This will be very satisfying, very delicious and I'm very excited about it" she says.

"I wanted to do something that was reminiscent of what I do each & every day at Ruby Watchco. There'll be a four-course meal and we're going to showcase Canadian artisanal cheese and we'll have some family-style fun with the main course. There's going to be something from the book as well actually."
(A HINT. Quick, go out and buy the book.)
"The book", is of course Crawford's newly released "Pitchin' In, More Than 100 Great Recipes From Simple Ingredients". It's based on the experiences of her hit Food Network series of the same name and chronicles her journey exploring the ingredients that are her passion and the people who are her inspiration.
I confess to being enamoured with her first cookbook, so much so that I will be cooking from it next week on Food Gypsy. I'm among the many Crawford fans who have followed her career and watched with great joy as she has moved in recent years into what can only be described as a personal renaissance.
Shifting from her role as Executive Chef for the Four Seasons, a 24 year career that saw her light up the food scene in both Toronto and New York, she realized her long held dream opening her own restaurant, where she is (by her own confession) very hands-on. "People are often so shocked when they see me bussing tables [at Ruby Watchco], delivering their food and doing dishes."
Meanwhile, in her television career, she moved into a deeper educational role exploring some of the finest ingredients North America has to offer.

"The stars of Pitchin' In are the people I've met with, the farmers and growers who have opened up their homes and their lives, who have given us their hospitality as well as a small glimpse of what I think we all take for granted."
This is a topic that is near and dear to my Gypsy heart; the connections to one another, the fuel that feeds us and the long line of hands that brings that food from wherever it's harvested to our table is significant, and often forgotten.
"Even just getting milk on the table," says Chef Crawford with her signature passion. "Like, MILK. Who are the individuals behind that? I mean, the cows have to be milked twice a day, every day. And Frank the lobster fisherman, he's out there today… fishing. I don't know what the weather is like in Ottawa, but could you imagine being out on a boat, up against Mother Nature on a day like this?"
The weather today in Ottawa is snow and freezing rain; I whined shovelling the sidewalk. I've lived in Nova Scotia, not far from Freeport, on the Bay of Fundy where Frank sets out to sea. I know first-hand how deadly winter weather can be, and how often the sons and daughters of Nova Scotia mourn the loss of those who make their living on the cold Atlantic. This is not a career for the meek or the weak.
"Farming, you often risk your life. But imagine being on a BOAT, you're up against Mother Nature but you're on water and you're twelve miles off shore and that's… just… wow." says Crawford with respect.
Think about Frank and his crew, and hundreds like him, next time you eat a lobster, like say, next Friday night at the Museum of Civilization (hint, hint…).
After all of her adventures in the city, behind the stove, on the boat, in the pond, the pasture, the field, the forest, the orchard, the farm and the bog, what better guide for a Farm to Table event than Chef Lynn Crawford. Ottawa, you're in very good hands.
This event all comes down to this chef's personal philosophy:

'I like to share, I like to have a good time, a great meal is meant to be shared and that's what [the Winterlude] event is all about, having a wonderful fun night with great food and great company."

"It's like a gigantic dinner party!"

"It IS. It's a dinner party for 500. It's gonna' be AWESOME and I can't wait!" ~ Chef Lynn Crawford
Yes CHEF!
American Express Winterlude Opening, Friday, February 3, 5:30 pm
Tickets are available until Monday' February1, at midnight (if they last that long), more information: Winterlude.gc.ca.
As an aside to my Foodie Gypsies; this interview was so much fun, I couldn't possibly fit it all in one post. So join us for Part 2 on Monday and more of Chef Lynn Crawford. After all, she is a fellow Gypsy.
Top Photo Credit: Pitchin' In, Food Network Canada