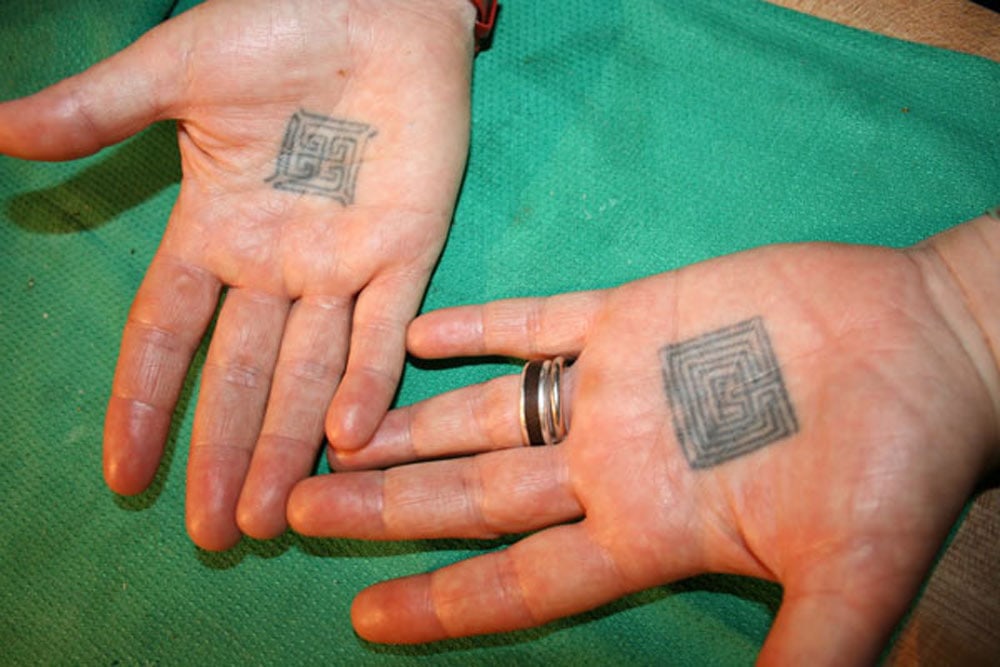 These Hands with Chef Lynn Crawford
In our recent conversation I asked Chef Lynn Crawford about the two tattoos in the center of her palms. For years I have had a curiosity about them, as I've watched her hands on Food Network's Pitchin' In and Restaurant Makeover.
I can tell by her response that she is tired of answering this question "Why does everyone want to know about my tattoos!?" she says with an undertone of exasperation, but she is kind and indulges me.
Forgive the question Chef but we, your people, want to know more about you – and your hands.
I have no ink myself, I've never found an image that I felt I could live with, permanently. Hell, I can't commit to a hair colour for longer than six months. I adorn with jewellery, charms, and talismans; they are tokens of my life's journey, while others tell their stories on their skin.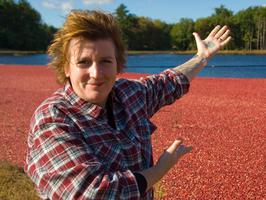 Our hands are perhaps our most visible feature, our face may represent us, smile and frown for us but while many cultures cover the face, I don't know of any land that conceals the hands. Hands grip, grab, reach, caress and scratch, they type, touch and play and (of course), they work.
You can tell a great deal about someone from their hands and you see a great many of them here on Food Gypsy because frankly, it's extremely difficult to craft food without them.
The tattoos we see in glimpses as Lynn Crawford flies though her mise en place are labyrinths, a tribute to the twists and turns of life.
"They are dear to me," replies Chef Crawford "but, why does anybody really get a tattoo? I don't know. I had those done so long ago, like… twenty… twenty-five… a long time ago."
The labyrinth is an ancient symbol, struck in coins as early as the 430BC. Labyrinths appear on cave walls, in pottery and baskets, in sacred texts and on the floors, walls and art of churches all over the world.
It has only one path. The way in is the way out. There are no blind alleys. The path leads you to the center and out again. It represents the journey of life, to the soul, to oneness; one way in and one way out.
"I am interested," I explain "in what the labyrinth represents in your life. You have had some very interesting twists and turns in the last few years."

"It's funny how opportunities present themselves in your life, you never know really what would be around the corner" says Crawford. "If you'd said to me five years ago that I would be at this point it would have been unbelievable.

It really feels like I won a lottery [laughs] because… [more laughter] I'm a very lucky chef!"
In 2009 Chef Crawford left a 24 year career with the Four Seasons Hotel chain, a career that moved her from her native Toronto to New York City and what many consider the pinnacle of success, then she ditched it began a new chapter of her life. Turning that corner she shifted from employee to employer as she opened her own restaurant in Toronto's Ruby Watchco.
"You look at what life is, your constantly growing. Hopefully you're growing and your learning and your challenging yourself" says Crawford. "You come to a point where you say 'OK, this is fantastic and I'm so enjoying it but… what's next?'
I always knew I would come back to Toronto. My mom is here and this is very much home. I guess you could live anywhere in the world, it sounds like you've done it too, right? There you are, you're a bit of a Gypsy, I think I'm a bit of a Gypsy myself, I've always moved around and traveled, but home is very important to me. So coming home to open up a restaurant was always something I've wanted to do."
"Is it everything you thought it would be?" "And more, much, much more" says Crawford with a wistful tone, a tone that hints of a deep contentedness that only comes from a happy heart.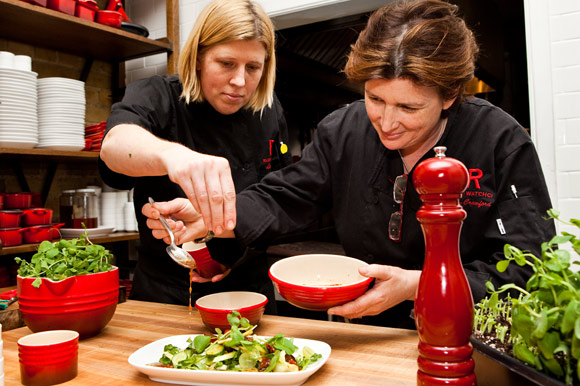 With a schedule that sees her day in, day out at a thriving business (two business actually, along with Ruby Watchco there is Ruby Eats, a chef's pantry filled with fresh, local ingredients) and a hit series on the Food Network, that involves a great deal of travel; how does she stay grounded?
"Keep on going" Crawford replies without a flinch, then she laughs "just keep on rollin'! Of course life is about balance and [pause] I've got to work on that for sure.
But, I enjoy myself, this is my life this is what I do. The traveling [for Pitchin' In], we start off in March and we shoot throughout the whole year. We don't do one big block of shooting, I'm still at the restaurant so I'm out [of town] five or six days, sometimes seven depending on where the location is, it works out to be once or twice a month."
The ideal schedule for a part-time Gypsy, with a love of home.
In life our connections come in many forms, the lives we lead and the stories we share, feed the soul; they nurture, entertain and inspire, thank you Chef Crawford for sharing yours with us.
In the kitchen, food has one way in and one way out, it passes through many hands… like these hands.
Ottawa, you still have time to get your tickets for Chef Lynn Crawford's From The Farm To The Table gala dinner! American Express Winterlude Opening, Friday, February 3, 5:30 pm
Tickets are available until Monday' February 1, at midnight, more information: Winterlude.gc.ca.
Top Photo Credit (Chef Crawford`s hands) coopspeakeats.blogspot.com