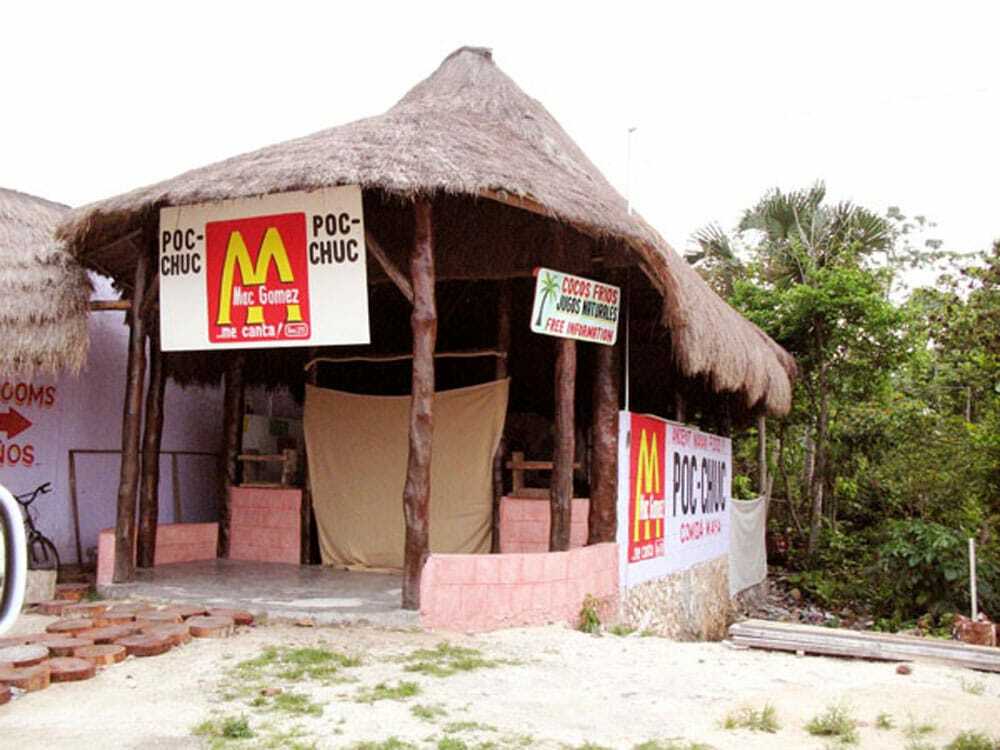 Mexican Quickies – McGomez
McGomez… why didn't I think of that?!
Mexico has become a jumping off place for me, in and out and constantly on the move. This section on "Mexican Quickies" is a tribute to all the wonderful little places in the Yucatan that fed me… in this case… laughter.
Does this even need a caption?
In the middle of the Yucatan jungle, in a tiny village, bight yellow arches and a great laugh. McGomez! We sped by this marvelous photo opp so fast I didn't even get my camera out. Days later, I discovered fellow travelers Andy and Kay Taylor of Dolores, Colorado who had the good sense to STOP and take a picture.
Truly… marketing genius.
(Photo credit – Andy Taylor)