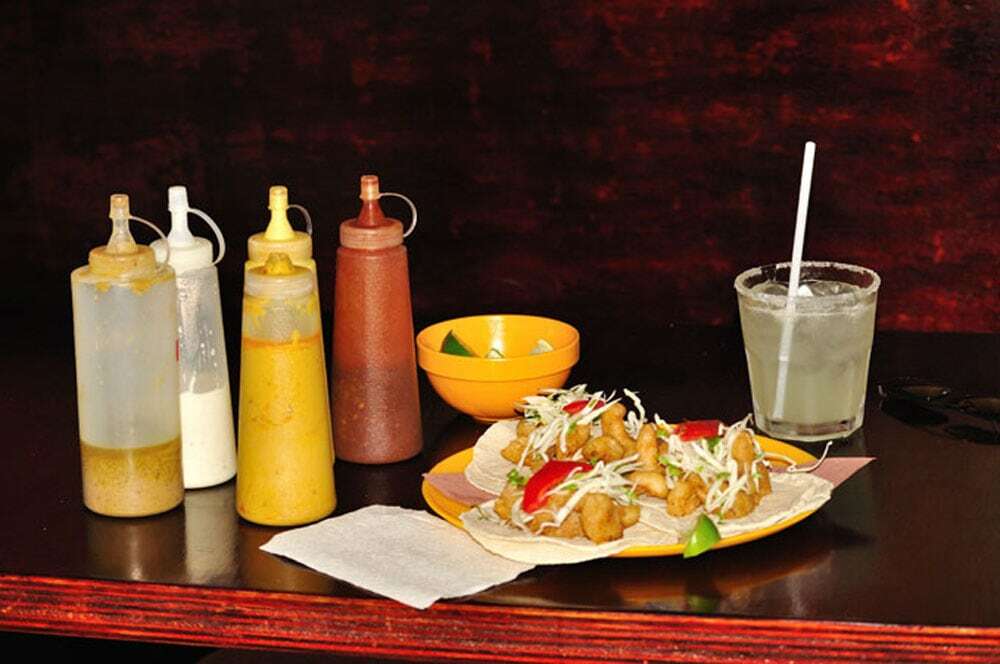 Mexican Quickies – PasKAYitos
Best shrimp tacos… EVER. Its bright orange you can't miss it. Paskayitos serves one thing and one thing only, seafood. So fresh it's nearly wriggling.
Throughout the spring and summer I've been junctioning out of Puerto Morelos, Mexico. This little tiny restaurant on Av. Javier R. Gomez, is among my favourites. It started with the shrimp tacos – lightly battered deep-fried shrimp that is sweet and juicy and not at all greasy.
Paskayitos (and said shrimp tacos) came highly recommended by friends Rob & Joanne Birce who live and work in Puerto Morelos, operating the AlmaLibre Bookstore http://www.almalibrebooks.com/ which is conveniently right around the corner from Paskayitos. Thus began my addiction.
There I was minding my own business, eating my shrimp tacos, when moans from other diners disturbed my lunch. What on earth could they be moaning about?! Fish Empanadas apparently. The fish empanadas are perfectly flaky and hot filled with beautifully spiced fish and tangy cilantro. We quickly became friends. (How can you not fall in with people who recommend amazing empanadas?) Then they said… "try the ceviche!"
Who could then resist the ceviche? I'm particularly picky about ceviche and this completely blew me away. Great balance between the fish, the onion, the lime and the cilantro. It then became my favourite take out item. Until the guacamole.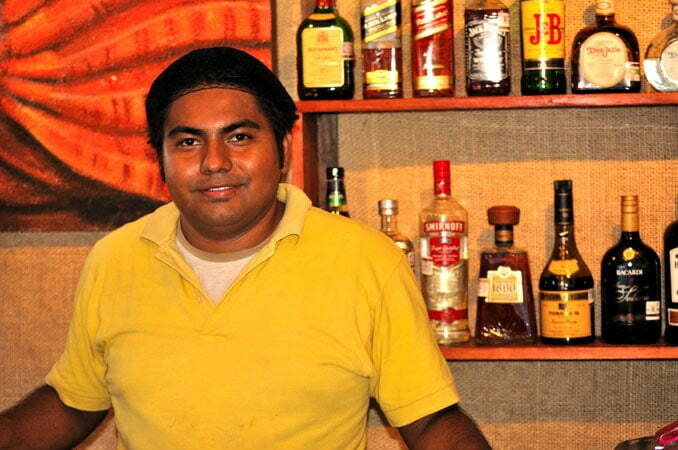 For fun… had a little cocktail party… no time to prepare so thought "hey I'm going to pick up a little salsa & guacamole". It took forever! Just as I was standing there getting annoyed my waiter informs me they're making it from scratch. Ah-ha… that's what all the chopping is about. FRESH guacamole? I'll take it. Creamy and smooth, with perky chunks of tomato and onion and just the right amount of chillies. Happy days.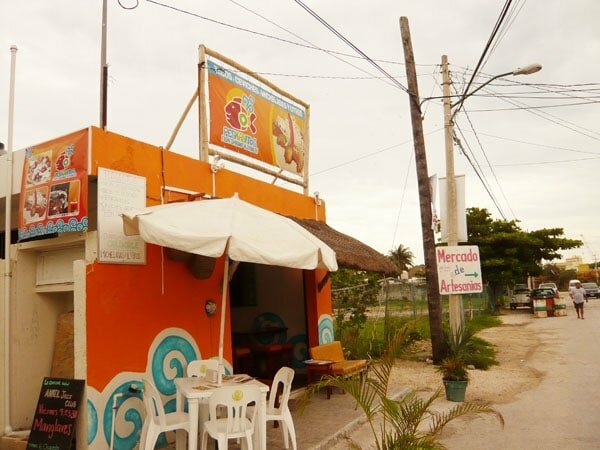 Perhaps the best thing about Peskaytos is the sauces. Make sure you get ALL the sauces try them out, mix and match. Ranch, Chipotle, Habanero (my favourite, made in-house), Creamy Curry and Thai Peanut.
In short, I love this place. Proud to be a regular when I'm in town; Perkaytos is always my first stop when I arrive in Puerto Morelos, and often my last stop too. Right now I'm sitting here craving a shrimp taco. No, ceviche. Wait… guacamole. OK, bring me one of everything! And a Fanta…
More traveler thoughts: Tripadvisor Reviews-PesKAYitos