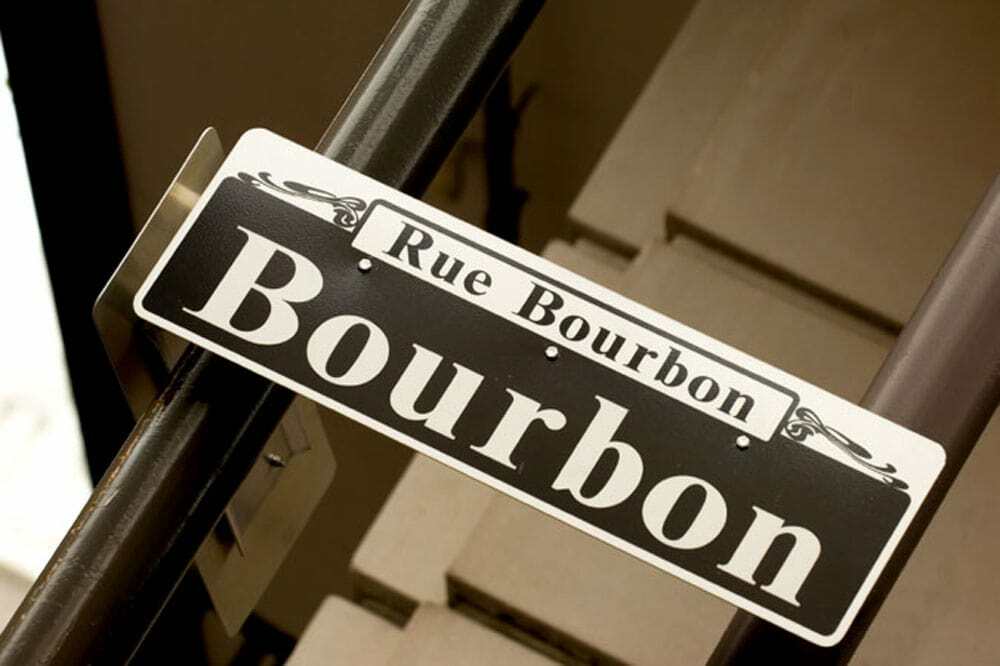 Cab divers are an excellent source of information when traveling. Upon arrival at any location, I cross my fingers and hope for passable English, and then pursue a rapid-fire question and answer session on the way to my accommodations.
Never have I had better advice than upon arrival than in New Orleans on a solo business trip in 1998. My taxi driver, Ray, was an older gentleman, tall and lean with bright blue eyes, and a head of silver hair as thick as his Louisiana backwoods drawl.
I began peppering him with questions, as he drove me to my French Quarter hotel, scribbling notes in a moleskin I keep in my purse just for such conversations. In the first ten minutes I had the local rundown on the best blues, jazz and hurricane cocktails in town; all with a smile, his front gold tooth gleaming.
Then I followed Ray's recommendations on crab cakes, craw fish and pralines – along with the requisite pronunciation corrections on same.
"It's PRAW-LEENS dahlin', not PRAY-LEENS. I won't have ma' gal talkin' like a Yankee" he said shaking his head.
'Ma' gal' in under 30 minutes. New record. Roger that, nixing 'Yankee speak', rounding vowels for duration of stay.
Soon Ray was weaving through traffic using only his elbows, as hands were required to fully illustrate his point, giving me the skinny on "grits & vittles" in the French Quarter, the directions taking me down lesser traveled alleys and through back doors.
But it was his after dark advice that truly won me over, his blue eyes suddenly steely in the rear-view mirror…

"Naw, I don't want to see a nice gal like you, all the way from Canada, flashin' her titties for beads. The gals that do that get themselves into a heap a' trouble thinkin' it's all fun and games. It's not.

I say the same thing to ma' own daughters… yo' titties are worth more than a string of plastic beads!"

Truer words were never spoken.
Not really a big fan of plastic myself. When I say "shiny" I mean "SHINY". Silver perhaps. Then dinner. At the very least a crab cake or two, a bit of candlelight, perhaps the gentleman would care to submit a financial statement…
And even then — I dunno.
Ray became my on-call cabbie for the duration of my stay, going so far as to walk me to my door when the party was on in the French Quarter. I remained safe and sound and extraordinarily well fed in the midst of the chaos that is New Orleans with his sage Cajun advice, and became a big fan of New Orleans and her people.
Funny. Kind. Makers of many things truly delicious.
Believers in cream, butter, pork fat, spice and great music.
Glad to see New Orleans tourism recovering after Hurricane Katrina and the people of the city below sea level bouncing back once again. The city legendary for its party certainly did not let me down. One current wish on my life list is a return to New Orleans for Mardi Gras, along with 'Carnival In Rio' and 'Tom Jones, live In Las Vegas'. What can I say, I love a good party… and Tom Jones.
With Mardi Gras right around the corner (March 8, 2011), thought we would do a little Cajun tribute on Food Gypsy with a simple menu that includes a spicy Jambalaya and classic Beignets for a little Louisiana heat and sugar (or as Ray would say "sugah"); no matter where in the world you may be.
In honour of Cajun Ray and savvy cabbie advice – everywhere.
Click here for Gypsy's Spicy, Saucy Jambalaya Recipe and here for Ben's Beignets de Carnival.
(Flashing is optional.)