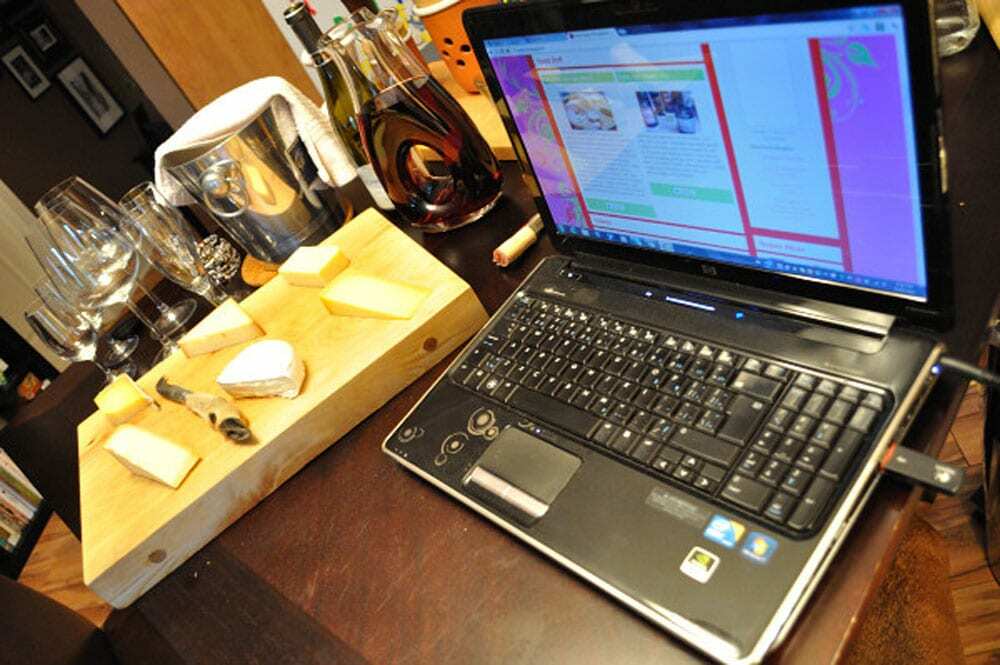 Live Video – Wine, Cheese & Chit Chat with Natalie MacLean
Last week, despite a few technical hiccups, Canada's Natalie MacLean launched the first in a series of Live Video Wine Tastings on Google +. What was billed as a 'panel discussion' focused on Canadian wine & cheese that turned 'virtual cocktail party' as we sipped, snacked and shared a few thoughts on what turned our taste buds on.
Natalie collected an interesting group of opinion makers for these conversations; Bethany Harpur of Second Ferment , Jason Solanki from Vintage Wine Picks, Nina Syas from the blog Nina's Food & Wine, Dan Trcka online at Grape Selections , Susan Desjardins, Allie Hughes from Hughes & Co, Dawn Montgomery who's site is Dawn Mongomery Presents ,Gaby Israel, Holly Burns from Wine Out Loud , Nita Boushey who you'll find at Tip My Tumbler and this Gypsy. Experienced sommeliers, writers, journalists and lovers of food and drink, it was a lively conversation. (I'm still not sure how I landed on this list, I'm going to chalk it up to charm.)
On the tasting menu for the video: 2007 Jackson-Triggs Entourage Methode Classique Sparkling Brut, 2009 Le Clos Jordanne Village Reserve Pinot Noir, 2008 Flourish Vidal Icewine. Each of the proceeding links take to you to Natalie's site where you'll find the synopsis review of each vintage from each member of the panel and, should you wish, you can add your own.
We then mixed and matched tastes and intensities with a selection of Canadian cheeses which we gave you a run down of last week on Food Gypsy: 1 Year Old Cheddar Île-aux-Grues, Fromagerie de l'Île-aux-Grues (Québec), Avonlea Clothbound Cheddar, Cows Creamery (Prince Edward Island), Apple Smoked 2 years Cheddar, Bothwell Cheese Inc. (Manitoba), Albert's Leap Brie, Quality Cheese Inc. (Ontario), Niagara Gold, Upper Canada Cheese Co. (Ontario), and Alfred Le Fermier, Fromagerie La Station de Compton (Québec).
The conversation was terrific… there are rumors of future tastings in the works, and we hope you'll join us!